This morning, I jumped on my scale after waking up (and doing my 10/20/30 and hitting the bathroom). I was pretty pumped to see that my weight is the lowest it's been in seven years, and more than ten pounds from where I was two years ago. And the best part is, because I weigh myself every day, I know this isn't some crazy anomaly.
There is a common piece of advice in the weight loss world that you shouldn't weigh yourself daily, the logic being that it will just stress you out to see the daily fluctuations. But in my experience, I've found the opposite: weighing myself daily helps me to know what's a true reading, and disregard anything else. If I weigh myself once a week like I used to dutifully do, I didn't know if that one day I stepped on the scale was truly an average of where I fell for the week.
If I see a particularly high weight like I did on Monday, I can chalk it up to the fact that I indulged on some very salty and delicious Chinese food with some friends on Sunday night. And sure enough, that weight did drop on Tuesday morning after a day of eating more normally. This morning, the weight I hit was the lowest I've yet seen, but I also know it's less than a half pound down from where I've been weighing in the last few days… so I think I will likely be hitting this low number again soon. Yay!
For tracking purposes, I manually enter my weight in my FitBit log every so often, usually after a few days of hitting roughly the same number. Weighing myself daily is now habitual, which helps with my accountability and means I don't have to remember to do it. But only tracking it every so often keeps it low stress while still allowing me to see the overall patterns/trends.
If you don't have a scale, I recently received the EatSmart Products Precision Choice Digital Bathroom Scale to check out – and I really like it. The numbers are big, bright, and illuminated in blue so they're easy to see – definitely a step up from my old scale, which was also digital but didn't light up the numbers like this one does. And, this scale also beeps very audibly when it's got a reading, so I don't have to squint down at the numbers and get alternately disappointed/excited as it calibrates; I can just listen for the beep, and then look down. (I should also note that it calibrates much faster than my old scale – only a second or two to a reading.)
I'm really happy with the shape I'm in right now. I am doing pretty well with strength training at the gym, doing reasonably okay with running (I expect that to get a lot better as the weather improves and I start being more disciplined about running workouts), and I consider it a bonus that I like the number on the scale too. The first two metrics of health are much more important to me than the last, but it's nice to see that everything is going in the same direction! Looking forward to seeing if I can keep driving that number down by cleaning up my eating… which I admittedly haven't been very diligent about lately.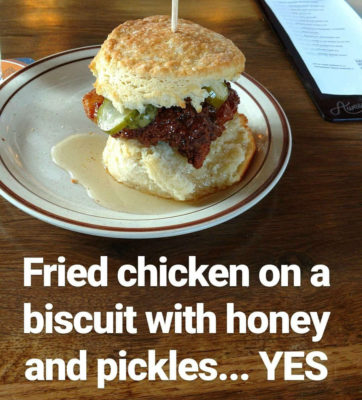 So now I'm curious – any other readers breaking with expert advice and hopping on the scale every morning?
Disclaimer: EatSmart sent me a scale and compensation for this review; however, all wording, thoughts, and opinions are my own. And I do indeed use their scale daily 😉