I'm on my way home to Denver from Dallas, and am really excited this weekend to be headed out to Breckenridge for the annual Gociety Mountain Gathering!
Gociety is kind of like Meetup.com – it's free to join, and members create various plans for others to join. Unlike Meetup, though, you don't have to go seek out groups to join – it's one big group for people who like the outdoors, and once you register for the site, you can create/join any plans you like.
The Mountain Gathering is an annual event where Gociety blocks space at the Bivvi, an upscale hostel in Breck, and people from all over the region come out for a weekend of concentrated plans. I attended the inaugural Mountain Gathering in 2014, when I was new to Colorado, and found it to be a great way to meet people and try some new activities. Last year, I couldn't make the dates, but this year I blocked my calendar early… and the festivities kick off tomorrow night!
This year, I'm signed up for a big hike on Saturday morning (Father Dyer Peak). However, I noted in the comments that I'd start with everyone else but likely be hiking on my own, so as to not slow anyone else down! I do so poorly at high altitude that I figured this is a good compromise, allowing me to try a new mountain that isn't as popular, knowing other people will be up ahead.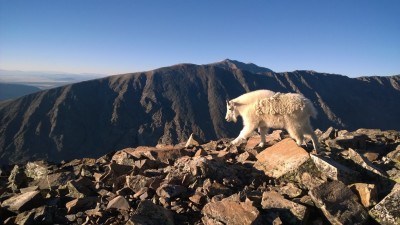 Being a bit more confident than my first time at the Mountain Gathering, I also took the initiative this year to post my own plan! I'll be leading a group trail run on Sunday morning out to Sallie Barber mine. ("Leading" might be an aggressive word, as I haven't been there before, but the ProTrails description sounds like it will be reasonably easy so I'm hoping it will work out okay.) The plan is to head out at 6am so we can be back in time for 7:30am yoga back at the Bivvi, which should serve as a nice cooldown stretch after the run. And then possibly taking a SUP yoga class after??? We shall see – I am trying to figure out how expensive it would be to rent a board/paddle, as I've been trying to cut back on spending lately.
One other thing that's different this year: rather than showing up not knowing anyone, my friend Laura is coming too! Laura just moved out to Colorado this week, and I'm really excited for her to hopefully have the same experience I had my first year, meeting lots of people and exploring new activities. Plus, I am pretty pumped for the two of us to catch up and hang out a lot 🙂
Bring on the weekend! 24 hours to go…