Oh my goodness, I can't believe it's almost April! Last weekend I finally noticed the snow becoming crusty in the morning and slushy in the afternoon… telltale signs that spring is here. In years past, I didn't mind too much, because I loved not being freezing and didn't care as much about the snow. But this year, I've got heated boots that have totally eliminated my need to stop for toe-warming breaks, and a lot more vert I'd like to cover before the season is done for good.
However, springtime also means that race season is approaching… and I am feeling super out of shape in that regard. I think it's a combo of many factors:
1. I quit Orangetheory when I stopped working in Florida, since Chuze Fitness offers a similar class (Team Training) at a much cheaper price ($40/month for unlimited). But when I'm only in Colorado on weekends (and most weekends I'm skiing), that means I rarely get to Team Training. I need to prioritize Team Training going forward!
2. After a few bad experiences where my legs were too tired to ski, I've started trying to make sure I don't work my legs out Thursdays or Fridays… which leaves only Monday-Wednesday to get a leg workout in. Mondays being travel days, that often doesn't happen. Womp womp!
3. My hotel in New York has Peloton bikes, and I have been absolutely loving those… but I usually don't hit the treadmill if I'm already getting cardio in on the Peloton. I'm trying to fix this by running at least a mile before and a mile after the spin class, but that's pretty minimal.
4. Finally, I've definitely put on a few pounds since summer – I think primarily during the stress of the election, though I haven't really made an effort to resume good eating habits and lose it. It's less than five pounds, so I'm not terribly worried, but springtime is time to get my booty in gear!
The wakeup call for me was realizing that I have a Ragnar relay (Ragnar Richmond Trail) coming up in less than a month… and I haven't run more than three miles in months. Yikes!
So, I'm posting this here in a quest for accountability. Starting April 1st, I want to commit to running at least three days a week. Short stints of one or two miles at a time don't count; I need to start getting in some solid 5K efforts. And one day a week, I need to do a "long run" to build up to the 6 miles I'm going to have to run in Virginia.
From now on, no more lateral trainer when I go to Chuze on Sundays, and no stair stepping before Bodypump; I need to hit the treadmill and start adding on some distance!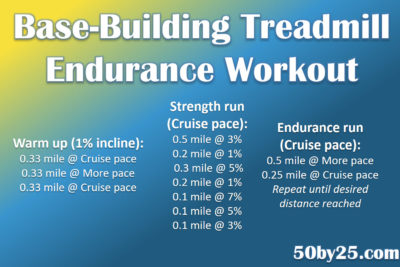 Anyone else not quite feeling ready for spring (and spring running)? Tell me I'm not alone!