I went into this weekend thinking I was barely going to have time to breathe, but fortunately, I ended up with more down time than I expected!
Friday was admittedly very jammed… a few meetings ran over, and since my schedule was back-to-back-to-back, I didn't have time to make up for anything I missed and ended up having to reschedule till this week. Oops! But I did get a ton of stuff done, including hosting a fabulous book club at my office to discuss The Opposite of Hate. I'll cover this in my What I Read in September post (particularly since it's one of the only books I did manage to finish this month), but it's truly excellent and I am highly recommending it to everyone I know.
After book club wrapped up at the office, I skedaddled back up to my town, Superior, where I was volunteering at one of our local elementary schools for their Fall Fling. Fall Fling is a carnival-like event for all the kids, and I was signed up to put temporary tattoos on for an hour, then head over to man the cakewalk.
While the "cakewalk" at my elementary school carnivals meant a big game of musical chairs where elbows were thrown and bruises abounded, today's cakewalk is a bit more tame 🙂 There were big dots on the floor with numbers on them, and to start the game, each kid stood on a number. The music started, and they all circled around and around the dots, singing and dancing as they went. But when the music stopped, there were no dots taken away, and there was a dot for everyone. Everyone's a winner? Nope, not quite. A teacher called the numbers of the winning dots, and each of those children walked away with a whole cake. All the sugar, none of the fighting! Well done, 2018. (Though I proved myself to be pretty scrappy in my old school musical chairs-style cake walk.)
After I finished volunteering, I stopped home to change, then headed out for dinner in Louisville at one of my favorite restaurants, Empire Lounge. When I was leaving the carnival, I got a voicemail from my insurance agent with some bad news about my mountain property, so I was ready for a stiff drink at dinner – and Empire Lounge didn't disappoint me with their riff on a classic old fashioned. I paired that with the shaved brussel sprouts salad and coal miner's mac and cheese, for my absolute favorite comfort food meal ever 🙂
Saturday morning dawned early, as I met up with a small group from Rock Creek School to pick up trash as part of National Weekend of Service. At first, we weren't finding any trash – our town staff do an amazing job landscaping and keeping things beautiful! But when we headed out to the busy road on the edge of town, we found tons of discarded food / drink containers that people had evidently just tossed out their car windows while driving (ugh). Fortunately, it was a beautiful blue sky Colorado day, and picking up garbage turned out to be a great excuse to enjoy the sunshine and good conversation while we cleaned up 🙂
I stopped home afterward for a shower, and then got dressed in all pink: I was playing in a cornhole fundraising event for Avista's Breast Care Center! The tournament was being held at the Sport Stable, a big sports complex we have in our downtown, and it was cool to see just how much activity there was on a Saturday. Hockey games, basketball tournaments, and so much more. Even though my town is only four square miles, we pack a lot into it!
I am pretty terrible at cornhole, and I'm even worse when we play according to the American Cornhole League's regulations of 27ft (no joke) between the boards. That's a lot! I even experimented with throwing overhand, because most of my tosses never even hit the board, and the official rules also state that bounces don't count – which is normally my strategy. Fortunately, my teammate Kristin and I were on the same page with just being there for charity and not actually playing to win.
Our first game took nearly 45 minutes because both teams were so bad 🙂 But when Kristin and I lost, and thought we were done, we learned that the tournament was double-elimination… meaning we still had to lose another game in the losers bracket before we could be done. Finally, the other team trounced us with several beanbags directly in the hole, all in a row. I was really glad I had gone out to play and make new friends, but it's clear that I will never be a cornhole professional 🙂
I wrapped up my Saturday going to a neighbor's housewarming party. Again, it was great to meet a lot of new friends, but I had to call it a night early because I was so tired and was yawning like crazy by 8 p.m. Fortunately, I was able to get to bed early, and got an unprecedented 10 hours of sleep in before heading out to run the course for a charity 5k happening this upcoming weekend.
If you're in the Front Range area, you should come out this Sunday for Sammy's Family Fun Run, a 5k to benefit the Samantha Remington Angel Heart Foundation. Samantha Remington was a Superior resident who, after two heart transplants, tragically lost her battle with heart disease two years ago. Her family now runs her namesake foundation to help other families with major medical bills, and all the proceeds from this race go to the cause. My friend Gerry designed the course, which starts at Williams Field in the middle of my neighborhood, and follows many of the neighborhood trails.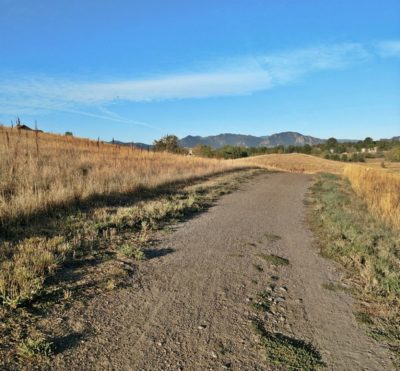 Post run, I took a quick shower and then headed back to the same area for a candidate meet and greet at Rock Creek School. The owner of Rock Creek School, Shantie, has been a wonderful advocate and supporter for me in my campaign, and it was great to get to meet a few parents at the school, since I've been volunteering there and reading to the kids. I got to meet a few more parents at the Sunday Sundaes campaign event I threw in the park later that afternoon, where I offered free ice cream sundaes to all the kids and families in the neighborhood.
This week's iteration of Sunday Sundaes drew another fifty people or so, which I was thrilled with. It's surprisingly inexpensive to host a full ice cream sundae bar, and I love how it brings the neighborhood together! I'm bummed that it's already toward the end of ice cream sundae season, but even though I won't be running for office next summer, I think I may organize some more of these… they're a really fun way to meet people and relax in our beautiful parks.
My night closed out with another fabulous community event: cookblog club, which my friend Cathryn and I started earlier this year. Each of us in the club takes turns hosting a potluck supper where everyone cooks from the same cooking blog. This month, we did Elana's Pantry, a vegan cooking blog written by a woman who lives right here in Boulder!
Earlier in the day, I had taken a few minutes to put together the no-bake dessert I had picked (these "best ever bars"), and honestly felt guilty that they were so simple. But when I got to cookblog club, I found out that we all felt the same way – Elana's recipes were all really quick and easy, which makes them perfect for busy people! I will definitely be cooking more from this blog – especially the cauliflower-crusted shepherd's pie that Cathryn made as the main dish.
Finally, while it wasn't technically part of my weekend, I got to start Monday morning off with a trail run before my flight – and it was glorious.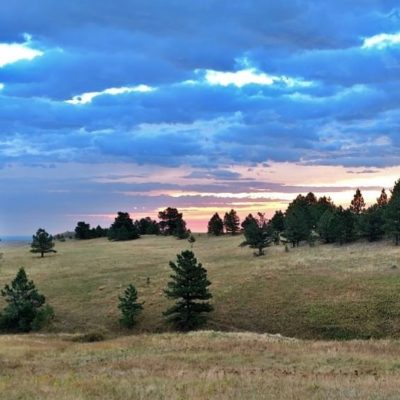 I wasn't speedy on this run, but it was my first time hitting the trails since my nasty fall last month. I was testing out a new pair of trail shoes, the Merrell Agility Synthesis Flexes, and I really loved them. Very lightweight (only 7 oz), but still cushioned enough to make my feet feel protected from the rocky parts. And, they were really grippy so I didn't have to fear falling!
Hope you have a great week 🙂