Want to stay in bed longer? Here's what I've been loving, laughing at, and getting intrigued by all week long. Now cozy up with your laptop/tablet and enjoy 🙂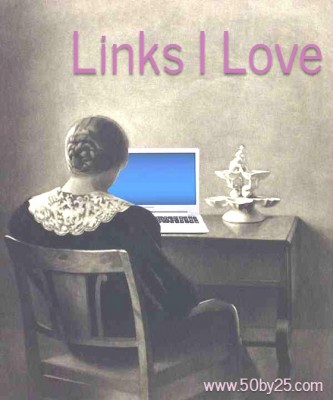 CAREER / BUSINESS
Female CFOs Brought in $1.8 Trillion More Than Male Peers. (Bloomberg)
Gender bias in the workplace is very much rampant—here's how that can change. (Well & Good NYC)
Crying at work is only stigmatized because offices cater to the male experience. (Well & Good NYC)
Women: Stop Asking For Career Advice And Do This Instead. (Forbes)
Why so many women want to change careers. (Fast Company)
Women Poop. Sometimes At Work. Get Over It.. (New York Times)
The Awkward but Essential Art of Office Chitchat. (New York Times)
Playing Office Politics Without Selling Your Soul. (Harvard Business Journal)
I'm ready for a promotion—how can I convince my boss?. (Well & Good NYC)
Change is hard. It doesn't have to be.. (LinkedIn)
The business of change is changing–are you there for it?. (Fast Company)
How to combat the six biggest gripes about change. (Fast Company)
Chipotle will cover tuition for tech and business degrees. (CNN)
Lego looks at putting together potential rental service. (Financial Times)
PRODUCTIVITY / SOCIAL PSYCHOLOGY
Get More Time in Your Work Day by Setting 'Hard Stops' For Meetings. (Lifehacker)
What Are Productivity Systems Really For? Five Elements to Include in Yours. (Laura Stack)
Before You Start an Email, Set a Timer. (Lifehacker)
The easiest habit to adopt to improve your worst days doesn't even require speaking. (Well & Good NYC)
How To Stop Checking Your Phone: 4 Secrets From Research. (Barking Up the Wrong Tree)
Related: How to Tell Someone to Get Off Their Phone. (Lifehacker)
My "Five Books" for Financial and Life Improvement. (The Simple Dollar)
HEALTH / FITNESS
Key Lessons from a Record Breaking Marathon. (Friday Forward)
5 Things That Helped Eliud Kipchoge Run a Sub 2 Hour Marathon – How They Can Help You. (Running with Miles)
Taking Up Running After 50? It's Never Too Late to Shine. (New York Times)
Move over bikes, the benefits of rebounding in fitness are real. (Well & Good NYC)
Real talk: Taking a break from working out can do wonders for your body. (Well & Good NYC)
How to deal when you experience less-than-chill feelings in yoga class. (Well & Good NYC)
Rest easy thanks to 3 chiropractor-approved rules for selecting the perfect pillow. (Well & Good NYC)
I'm a neurologist, and these are the 5 things I do to keep my brain healthy'. (Well & Good NYC)
5 foods that help rev up metabolism, according to a dietitian. (Well & Good NYC)
What Should Young Children Drink? Mostly Milk and Water, Scientists Say. (New York Times)
TRAVEL
When Your Child Gets Sick on a Plane and Needs a Doctor. (New York Times)
Southwest Airlines studies how to get passengers on and off planes faster. (Chicago Business Journal)
How Airlines Are (Finally) Stepping Up Their Loyalty Programs with Big Data. (Skift)
The Evolution of Basic Economy – an Update. (Visual Approach)
United Takes the Lead on Simplifying Elite Qualifying by Focusing on Spend. (Cranky Flier)
Delta Hints at Return to Days of Simpler Fares. (Skift)
Virgin Atlantic Unveils Massive Growth Plans With a (Major) Catch. (Skift)
U.S. Airlines Struggle to Attract Diverse Pilot Candidates. (Bloomberg)
The Future Is Female When It Comes to Wellness Adventure Travel. (Skift)
Cheap Flights to Every International Resort Listed on Colorado Ski Passes. (303 Magazine)
Marriott Drives Deeper Into Luxury Short-Term Rentals as a Loyalty Play. (Skift)
Boeing and Porsche team up on premium vertical take-off and landing vehicle. (Future Travel Experience)
Striving for excellence. (Airport World)
MISCELLANY
Bored by Brexit? British TV starts Brexit-free news channel. (Reuters)
Breaking news worth reporting. (Instagram)
Why We Feel Compelled to Say 'Bless You' When Someone Sneezes. (New York Times)
This is how you get stuck in an on-again, off-again relationship—and how to break the cycle. (Well & Good NYC)
This Sneaker Photo Is Going Viral Because Nobody Can Agree What Color It Is. (Elle)
The Five Best Price Tracking Tools. (Lifehacker) I love CamelCamelCamel and Slickdeals!
Hopefully unrelated: How to Deal With a Cheap Friend. (Lifehacker)
How to Make Your Old Phone Feel Like New. (Lifehacker)
This Is The Most Important Skill Parents Should Teach Their Kids. (Nir and Far)
Finally, for a laugh: List: I Am "Why Do I Need Venmo?" Years Old. (McSweeneys)
---
Like this post? Want more fun articles in real time? Follow me on Twitter or become a Facebook fan to get similar stories all week long.