Want to stay in bed longer? Here's what I've been loving, laughing at, and getting intrigued by all week long. Now cozy up with your laptop/tablet and enjoy 🙂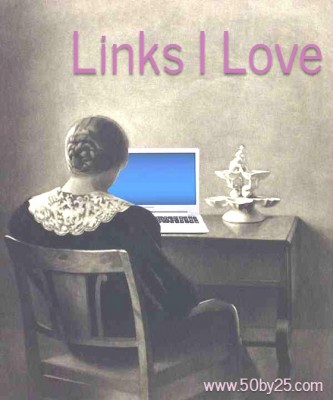 CAREER
New Women's Groups Focus on Generational Mix. (New York Times)
The Communication Soft Skills You Need at Work (+ How to Use Them). (Career Contessa)
Is "Office Housework" holding you back?. (Patty Azzarello)
How to make $100,000 per Instagram post, according to an agent for social media stars. (Vox)
How to Pitch a Successful TED Talk. (Lifehacker)
PRODUCTIVITY/SOCIAL PSYCHOLOGY
Think you're a visual, audio, or kinesthetic learner? Think again. (Well & Good NYC)
Use the 10/10/10 Rule Before Making a Decision. (Lifehacker)
Why playing an old-school phone game could help boost your mood. (Well & Good NYC)
The Beauty of Cross-Pollination: Four Ways It Can Increase Your Productivity. (Laura Stack)
There's a Stress Gap Between Men and Women. Here's Why It's Important.. (New York Times)
4 Steps to Break a Bad Habit (for Real This Time). (Greatist)
HEALTH/FITNESS
Why Teenagers Mix Drinking and Sex. (New York Times)
Snack On Protein Before Bed. (Furthermore from Equinox)
It's Time to Embrace Digital Nutrition. (Medium)
Whole Foods' 2019 trends are here and they're good. (Well & Good NYC)
The Ecosystem in Immigrants' Guts Is Shaped by the Place They Call Home. (New York Times)
Was it something that you ate? Google data can help figure out where you got food poisoning. (Well & Good NYC)
How a Low-Carb Diet Might Help You Maintain a Healthy Weight. (New York Times)
How To Burn Fat. (Furthermore from Equinox)
I worked out twice a day until it started messing with my hormones. (Well & Good NYC)
The Weirdest Things People Have Done to Hit 10,000 Steps. (Greatist)
Very Brief Workouts Count Toward 150-Minute Goal, New Guidelines Say. (New York Times)
The Correct Number of Reps Per Set in the Gym. (Nerd Fitness)
The VO2 Max Vitamin. (Furthermore from Equinox)
Too Much Caffeine May Stress the Heart. (New York Times)
Run a Marathon. Then, Quickly, Another.. (New York Times)
Meditation Boom Is Pushing Brands to Keep Up. (Skift)
TRAVEL
Analysts Expect Increased Interest in Flying Cars. (Bloomberg)
Airlines Find Another Way to Wring Out Extra Revenue: Auctioning Unsold Premium Seats. (Skift)
American Airlines pilots union say last minute schedule changes are raising fatigue levels. (Dallas Morning News)
So, Just What Is Wrong With American?. (Cranky Flier)
IT Integration key to digital transformation of airports. (Airport World)
Airport VIP Services Cater to the Rich and Famous. (Bloomberg)
Denver: The WSJ Airport Rankings' Rocky Mountain High-Scorer. (Wall Street Journal)
Make Sure Your TSA PreCheck and Global Entry Aren't Expiring Soon. (Lifehacker) I just checked mine and put a calendar reminder for 2021 so I don't forget to file for renewal!
Travelport Is Being Taken Private in $4.4 Billion Deal. (Skift)
Lyft Will Launch a New Loyalty Program Ahead of Sharing Rivals. (Skift)
Related: Uber Launches Rewards Program for Most Loyal Customers. (Bloomberg)
How You Hold the Steering Wheel Could Seriously Injure You in a Crash. (Lifehacker)
Luxury Agents Try to Combine High-Level Service With Street-Level Experiences. (Skift)
Airbnb's Growth Is Slowing Amid Increasing Competition From Booking and Expedia: Report. (Skift)
MISCELLANY
Feeling Rich and Feeling Poor. (The Simple Dollar)
Getting Past the Barriers: When a Mother Is in Prison. (New York Times)
Send Emails to Your Baby. (Lifehacker)
How to Survive Your Kid's Holiday Concert. (Lifehacker)
How Password Constraints Give You a False Sense of Security. (Lifehacker)
Defining Frugality Through Life's Other Resources. (The Simple Dollar)
Looking Up the Ladder: A Different Perspective on Spending. (The Simple Dollar)
I Realized That the Best Friendships Are More Quality Than Quantity. (Man Repeller)
Try Robert Mueller's Party Hack at Your Next Gathering. (Lifehacker)
Skiing & Booze: Does Colorado Have A Drinking Problem?. (5280 Magazine)
---
Like this post? Want more fun articles in real time? Follow me on Twitter or become a Facebook fan to get similar stories all week long.