Where on earth did May go? I know I still owe you a recap of my May no-complaining challenge, and also a race recap (I ran the Bolder Boulder on Monday!), but for now, I wanted to provide a quick update on my June challenge.
In choosing my June challenge, I considered trying something like the super trendy Whole 30 diet that so many bloggers seem to be doing. However, the restrictiveness of Whole 30 seems to mean that your best chance of success is if you cook more – which I just can't do four days a week when I'm traveling for work. (I'm sure it's possible to do Whole 30 a a road warrior, but that was a bit more of a challenge than I was willing to take on, particularly with various client dinners and working lunches already planned.) Instead, I decided it's finally time for me to do something my friend Caeli and I have talked about going in on for months: a sugar-free challenge.
It's pretty simple, really. Like my friend Erika's "hot body challenge" last year, I'm going to eat less than 25 grams of sugar per day, regardless of the source. Where does 25 grams come from? Well, the American Heart Association recommends that women eat no more than 100 calories of added sugars per day, while men should eat no more than 150 calories of added sugars per day. I'm just upping the ante and counting total sugar rather than just added sugar. And, I'm planning to avoid artificial sweeteners altogether.
My goal isn't just to cut grams of sugar; it's to recalibrate my taste buds to not crave sweetness as much. I'm not a big sugarholic by any means, but every afternoon at the office I find myself craving something sweet. And lately, I also crave dessert after dinner – which I am only successful in avoiding about half the time 🙂 I'm hoping that by reducing my total sugar intake severely, I'll lose my taste for sugar and go back to being the savory lover of chips and French fries that I used to be. (Obviously so much healthier!) But there are a lot of reasons to try to cut back on sugar in my diet:
To track my sugar, I'm logging all my food/drink in MyFitnessPal for the month – which will have the added benefit of helping me to be more conscious of my portion sizes and what I'm actually consuming. My weight has crept up a pound or two after the last month of going a little nuts, food-wise, and going back to logging my food should help me get it back down. However, since my main focus is sugar and not calories, I think it will be less stressful than a "regular" (calorie counting) diet – though hopefully just as effective. Plus, it means that I don't have to cut out sugar entirely – if I really want something sweet, I can save up my sugar allowance for the day and have it. Moderation!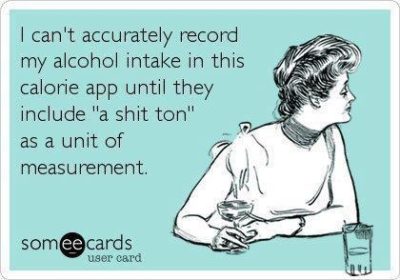 Now, I just need to figure out what I can eat as my regular breakfast when I'm traveling. I usually bring tons of protein bars to the office and keep them in my desk to have for breakfast, but they have either sugar or sugar substitutes. If I don't bring my own breakfast, my hotel lounge offers the following: pastries, muffins, fresh fruit, sweetened yogurt, oatmeal, and hardboiled eggs. Hardboiled eggs it is! I had three this morning as my entire breakfast, and was surprised to find they actually kept me full till lunchtime. But really, I'd prefer a more substantial breakfast (preferably with some carbs thrown in?) – so I need to figure out a shelf-stable option to replace my protein bars. Ideas, anyone? I'm excited to head home tomorrow night so I can cook something yummy for breakfast Friday through Sunday!
Happy June – and here's to a hopefully less bloated body now that it's pool season 🙂