Want to stay in bed longer? Here's what I've been loving, laughing at, and getting intrigued by all week long. Now cozy up with your laptop/tablet and enjoy 🙂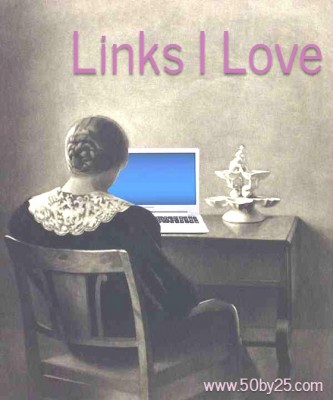 CAREER / BUSINESS
QR codes — Quartz Weekly Obsession. (Quartz)
Similar: Tech Tracker: Restaurants are turning to QR codes during the coronavirus pandemic for digital menus and contactless payment. (Restaurant Hospitality)
A Zoom Thanksgiving Leaves Big Turkey in a Tailspin. (Medium)
State of play: Retail in the pandemic. (Protocol)
How the Face Mask Took Over Fashion. (GQ)
Special Delivery: How Emerging Tech Powers E-Comm From Discovery to Delivery. (Morning Brew)
How to Handle the Pressure of Being a Manager Right Now. (Harvard Business Journal)
It's a violation of an implicit psychological contract': Why DTC culture issues hit hard. (Retail Dive)
Why Customer Experience Should Be Your Biggest Priority. (Under 30 CEO)
6 Straightforward Ways to Build Brand Credibility. (Under 30 CEO)
Is the DTC brand aesthetic bad for business?. (Retail Dive)
4 Ways Smaller Companies Can Easily Boost Their Revenue Operations. (Under 30 CEO)
Millennials Grow Up, But American Girl Is Forever. (Fashionista)
PRODUCTIVITY / SOCIAL PSYCHOLOGY
5 Ways to Keep Your Team Productive During Uncertain Times. (Under 30 CEO)
6 Things The Most Productive People Do Every Day. (Barking Up the Wrong Tree)
3 simple ways to stop being a perfectionist and become more productive. (Fast Company)
Three Steps to Greatness: Using Your Habits to Influence Your Goals. (Laura Stack)
Peak Anxiety? Here Are 10 Ways to Calm Down. (New York Times)
The Liminal Space. (Feld Thoughts)
HEALTH / FITNESS
Should Isolation Periods Be Shorter for People With Covid-19?. (New York Times)
How to Talk to Someone Who Doesn't Want the COVID-19 Vaccine. (Lifehacker)
Who Will Get the Coronavirus Vaccine First?. (New York Times)
Social Isolation Tied to High Blood Pressure in Women. (New York Times)
Pursuing Leisure Activities May Not Protect Against Dementia. (New York Times)
TRAVEL
Inside Air Canada's Complicated Effort to Resurrect a Loyalty Program. (Skift)
So long free ESAs: DOT finalizes new Service Animal rules. (PaxEx Aero) FINALLY!
Dear Mr. President — Your Policies Could Make or Break the Travel Industry. (Skift)
Hyatt CEO Says Second Wave of Virus Will Curtail Hotel Industry's Ongoing Recovery. (Skift)
Why Digital Health Passports Offer a False Hope for Business Travel's Immediate Revival. (Skift)
Is Traveler Confidence Returning? 4 Key Insights to Know. (Skift)
MISCELLANY
Make Your Own Irish Cream Immediately. (Lifehacker)
How to Make a Thanksgiving Grazing Board. (Budget Bytes)
Why Is Thanksgiving Always on a Thursday?. (Lifehacker)
7 Tips To Heal From a Breakup During the Pandemic, Straight From Relationship Experts. (Well & Good NYC)
6 Tips For Moving Into Your Partner's Home and Making It Feel Like Your Own. (Well & Good NYC)
Inventing the Myth of the White Suburban Woman Voter. (Jezebel)
How the Erratic 2020 Stock Market Rewards Smart Retirement Decisions. (The Simple Dollar)
How Dark Patterns Can Trick You Into Making Online Money Mistakes. (The Simple Dollar)
---
Like this post? Want more fun articles in real time? Follow me on Twitter or become a Facebook fan to get similar stories all week long.