Want to stay in bed longer? Here's what I've been loving, laughing at, and getting intrigued by all week long. Now cozy up with your laptop/tablet and enjoy 🙂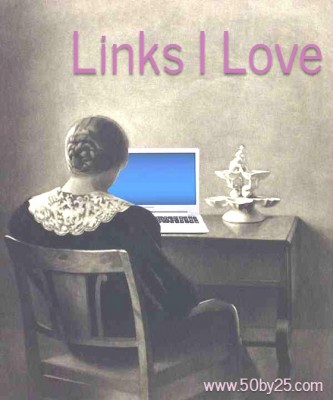 CAREER / BUSINESS
The Amazon Effect Is Making Customer Service Reps' Lives Hell. (Medium)
On Running an Office Like a Factory. (Cal Newport)
In the Covid-19 Economy, You Can Have a Kid or a Job. You Can't Have Both.. (New York Times)
Our Ghost-Kitchen Future. (New Yorker)
France Has Millions of Unsold Face Masks After Virus Crisis. (US News)
The new corporate swag: Branded masks, sanitizer spray bottles and Zoom vanity light rings. (Washington Post)
Malls Are Following Online Stores' Lead With Virtual Sizing Experiences. (Morning Brew)
A Pause for Influencer Marketing. (Morning Brew)
How the Roomba Became the Pandemic's Unlikeliest Winner. (Medium)
E-Bikes Are Having Their Moment. They Deserve It.. (New York Times)
PRODUCTIVITY / SOCIAL PSYCHOLOGY
Break the Monotony to Spark Inspiration. (Evernote)
Why Google Sheets Should Be Your To-Do List. (Zapier) I have done this for years and love my system!
4 time-saving Gmail settings you didn't know you needed. (Zapier)
Floyd, Trump, and the End of Independent Thought. (Deep Existence)
3 Things The Most Resilient People Do Every Day. (Barking Up the Wrong Tree)
Learn the Difference Between 'Loneliness' and 'Being Alone'. (Lifehacker)
HEALTH / FITNESS
The Best Underrated Exercise for Keeping Your Brain Sharp Well Into Your 80s. (Well & Good NYC)
The neuroscientific reason why your workout preferences come in waves—and how to hack it. (Well & Good NYC)
How Fitness Will Change Forever. (The Atlantic)
Seven Tips for Living a Healthy Lifestyle Inexpensively. (The Simple Dollar)
TRAVEL
Laid-Off Corp Travel Agents Become Consultants: Will Clients Follow?. (Skift)
Top Public Health Professionals Slam American, Other Airlines for Filling Up Their Planes. (Skift)
U.S. Airlines Plan to Increase Flights to Places That Boast the Great Outdoors. (Skift)
Southwest Says Buyout and Paid Leave Packages Boost Survival Chances. (Skift)
Can Flight Subscriptions Help Airlines Recover From an Unprecedented Drop in Demand?. (Skift)
More Airport Service Cuts Coming, Is Your Airport Affected?. (Travel Codex)
European Union Excludes U.S. From Its Final List of Countries Allowed to Travel to Bloc. (Skift)
How Many Travel Reopening Guidelines Is Too Many?. (Skift)
MISCELLANY
Getting Back to 'Normal' May Not Be So Easy. Crisis Experts Can Help.. (New York Times)
Why Cornell Will Reopen in the Fall. (Wall Street Journal)
All the Bills You Can Negotiate Right Now. (Lifehacker)
7 Small Dining Room Ideas That'll Convince You To Stop Eating Dinner in Front of Netflix. (Well & Good NYC)
Unconscious Competence, Frugality and Your Money. (The Simple Dollar)
---
Like this post? Want more fun articles in real time? Follow me on Twitter or become a Facebook fan to get similar stories all week long.