Want to stay in bed longer? Here's what I've been loving, laughing at, and getting intrigued by all week long. Now cozy up with your laptop/tablet and enjoy 🙂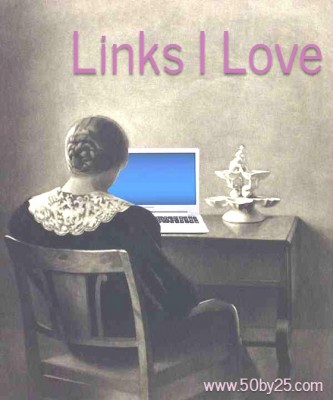 CAREER / BUSINESS
Job Interviews Are Broken. There's a Way to Fix Them.. (New York Times)
Hiring in a pandemic: lessons from the rise of "essential retail"​. (LinkedIn)
Nonessential Retailers Embrace Curbside Pickup. (Morning Brew)
Related: There's a reason Trader Joe's won't let you order groceries for pickup or delivery. (The Takeout)
Retailers Are Struggling to Manage Excess Inventory Amid Store Closures. (Morning Brew)
Experiential Retail Is Figuring Out New Footing in Virtual World. (Wall Street Journal)
Why the Restoration Hardware Catalog Won't Die. (The Atlantic)
The Pandemic Will Change American Retail Forever. (The Atlantic)
All the things COVID-19 will change forever, according to 30 top experts. (Fast Company)
Is There an Ethical Way to Buy Books Online?. (Medium)
How Big Business Grabbed Payroll Protection Funds So Fast. (Lifehacker)
Leadership Is Only Possible with Transparency. (Friday Forward)
Meeting Employees Where They Are: Compassionate Leadership in the Age of Social Distancing. (Hotel News Now)
What Good Leadership Looks Like During This Pandemic. (Harvard Business Journal) This is one of my favorite articles I read all week. I think it's important for leaders to be transparent about what's happening / going to happen, even if the news isn't positive.
Remote team activities: How to have fun when you work from home. (Zapier)
Why Zapier has always been 100% remote. (Zapier)
Viral reporter returns to 'GMA' after 'hilariously mortifying' video appearance with no pants. (USA Today)
How camera-ready do you need to be?. (Patty Azzarello)
7 strategies for running effective remote meetings. (Zapier)
How to stay motivated to work at home when, uh, there's a lot going on. (Well & Good NYC)
PRODUCTIVITY / SOCIAL PSYCHOLOGY
This Is The Most Fun Way To Make Your Life Awesome (Pandemic Edition). (Barking Up the Wrong Tree)
Lazy Friends! Here's How to Organize Your Closet Without Losing Your Mind. (Cosmopolitan)
20 at-home organization projects to tackle in 15 minutes or less. (Well & Good NYC)
How to Get Organized — 5 Tips to Tidy Up and Think Clearly. (Evernote)
Finally, Our Kids Are Bored. (Lifehacker)
In Stressful Times, Make Stress Work for You. (New York Times)
Short- and long-term 'quarantine goals' can help you feel more accomplished and in control. (Well & Good NYC) I have sets of these myself!
Yes, Even Introverts Can Be Lonely Right Now. (New York Times)
5 therapist-backed tips for what to do when you crave human touch but are social distancing alone. (Well & Good NYC)
The Science of Helping Out. (New York Times)
Similar: The Scientific Reason Why Showing Kindness Can Ease Anxiety. (Real Simple)
On Productivity, Part 3. (Cal Newport)
How To Use Evernote To Become Massively Productive. (Forbes)
The Underappreciated Impact of the Attention Redistribution Revolution. (Cal Newport)
HEALTH / FITNESS
Herd Immunity Won't Save Us. (Lifehacker)
C.D.C. Adds New Symptoms to Its List of Possible Covid-19 Signs. (New York Times) About six weeks ago, I had several of these (heart pain, shortness of breath, and chills)… but no fever, so I was told it wasn't COVID19 and there was no need for testing. I now really think I had COVID19 already; I'm getting an antibody test tomorrow to find out for sure.
We asked our medical expert to respond to the reasons why people don't wear masks. (9 News Denver)
Dogs are being trained to sniff out coronavirus cases. (Washington Post)
How to Get Fitted for Running Shoes Without Leaving Your House. (Lifehacker)
Stuck Inside? Keep Walking. (New York Times)
The Tokyo Olympics are rescheduled for July 2021—here's how athletes are reacting. (Well & Good NYC)
When you move less so does your poop—but walking for digestion is easy. (Well & Good NYC)
I'm a rectal health surgeon, and this is what most people get wrong about having a clean butt. (Well & Good NYC)
A dermatologist gave us full permission to stop washing our faces in the morning. (Well & Good NYC)
TRAVEL
16 industry experts share their thoughts on the future of travel. (The Points Guy)
Airline employees grapple with tough decision — take leave or stick it out?. (Dallas Business Journal)
Warren Buffett's Berkshire Hathaway Sells All of Its Airlines Shares. (Skift)
Two-fifths of Global Airline Passenger Traffic and Almost Half of Revenues Wiped out in 2020. (Travel Industry Wire)
What This Decision by American Airlines Says About How Fast Demand Will Recover. (Skift)
Airlines may not recover from Covid-19 crisis for five years, says Airbus. (Guardian)
JetBlue passengers must wear face masks or coverings from 4 May. (Future Travel Experience) So glad that airlines are doing this! Though I will certainly not be getting on a plane anytime soon…
Travel CEO Video Messages: Best Practices for the Coronavirus Pandemic. (Skift)
Southwest CEO Believes First Week of April Was the Bottom. (Skift)
Covid-19 Diary : Saturday 2 May, 2020. (Travel Insider)
Beware the Class Action Lawsuit. (Cranky Flier)
How Biscoff Cookies Became the Snack We Crave on Planes. (Conde Nast)
The Secret Travel Club That's Been Everywhere. (Pocket)
MISCELLANY
How a 6-Year-Old Russian Girl Became YouTube's Most Popular Child Star. (Bloomberg)
This is so funny: Emails from My Children's School Before 8:00 AM During the COVID-19 Crisis. (McSweeneys)
What We Can Learn From European Dog Culture. (New York Times)
The News Is Making People Anxious. You'll Never Believe What They're Reading Instead.. (New York Times) Title sounds clickbait-y, but it's a legitimate, good article.
Fear of Rejection Is Costing You Money. (New York Times)
This is how professional chefs make canned vegetables taste great. (Well & Good NYC)
Tweak Your Pancake Mix for a Better Brunch at Home. (Lifehacker)
Go Ahead, Blow Out the Candles on Zoom. (New York Times)
Dating during quarantine is weird and wonderful—here's what happened when I tried it. (Well & Good NYC)
10 long distance date ideas to keep connected. (Well & Good NYC)
50 Fun Things You Can Do at Home Right Now in Quarantine. (Thrillist)
Finally, for a laugh: Self-Quarantined: The Adult Activity Book. (McSweeneys)
---
Like this post? Want more fun articles in real time? Follow me on Twitter or become a Facebook fan to get similar stories all week long.