Want to stay in bed longer? Here's what I've been loving, laughing at, and getting intrigued by all week long. Now cozy up with your laptop/tablet and enjoy 🙂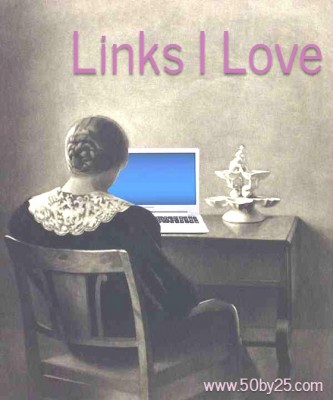 CAREER / BUSINESS
The Office Is Dead. (Medium)
My office is reopening but I don't feel safe about going back—what should I do?. (Well & Good NYC)
Retail Employees Struggle to Enforce Local Mask Guidelines in Stores. (Morning Brew
Chipotle's Unlikely Beauty Collab Is Exactly What We Need Right Now. (Refinery29))
Trade Groups, Designers Urge Revising the Fashion Calendar. (Morning Brew)
Inside the Book Industry's Battle to Stay Afloat During the COVID-19 Crisis. (Esquire)
Amazon Reportedly Postpones Prime Day Until September 2020. (Morning Brew)
Instagram Has Been Taken Over by Influencers Giving Away Free Pelotons. What's The Catch?. (BuzzFeed)
PRODUCTIVITY / SOCIAL PSYCHOLOGY
How You Treat People Follows You Forever. (Friday Forward)
3 ways to stay informed without becoming overwhelmed. (Zapier)
7 ways to decipher body language on video chat like an expert. (Well & Good NYC)
Why You Should Make An 'If I Absolutely Had To' List Today. (Yes and Yes)
How to set an 'art trap' in your home that catches creativity when your mental health needs it most. (Well & Good NYC)
HEALTH / FITNESS
Three Stretches to Tend to The Aches and Pains of Working From Home. (New York Times)
Older and Stuck at Home? Expert Advice on Fitness. (New York Times)
5 healthy hygiene habits you should definitely keep practicing post-pandemic. (Well & Good NYC)
Thinking of Buying a Bike? Get Ready for a Very Long Wait. (New York Times)
Running Cadence: What Is It and How to Improve?. (Run to the Finish)
Start Running With a Dog: What You Need to Know?. (Run to the Finish)
A dietitian shares the 3-step formula for building the perfect healthy snack. (Well & Good NYC)
TRAVEL
If You're Going to Fly, Wear a Mask and Stop Expecting Social Distancing. (Cranky Flier)
Southwest CEO Says Airline to Limit Seats Through July. (Skift)
Look Back to 2008 for a Glimpse at Travel's Coming Recovery: New Skift Research. (Skift)
Don't Count on Airlines to Fully Recover for 3 Years: Delta CEO. (Skift)
How Museums Are Imagining Reopening in the Time of Social Distancing. (Skift)
European Destinations Attempt to Salvage Summer Season. (Skift)
Nostalgic for airline food? Now you can get it delivered to your door. (NY Post) You may laugh at the idea of airline food being delivered, but I would totally order United's coconut mango chia oats for breakfast.
MISCELLANY
10 Crimes You're Committing Against Your Cheese. (Thrillist)
Sweden has pioneered an alternative to lockdown – and it works. (Spectator)
Photos of the Social Distancing Circles at Domino Park, Brooklyn. (Untapped New York)
My 14-Year-Old Isn't Social Distancing. What Should I Do?. (New York Times)
Relationships in the age of coronavirus: 'Everything's dating long-distance at this point'. (NBC News)
Finally, for a sweet story to make you smile: When a family's outdoor sculptures were stolen, neighbors rallied. Now, towering art lines their street.. (Washington Post)
---
Like this post? Want more fun articles in real time? Follow me on Twitter or become a Facebook fan to get similar stories all week long.