Want to stay in bed longer? Here's what I've been loving, laughing at, and getting intrigued by all week long. Now cozy up with your laptop/tablet and enjoy 🙂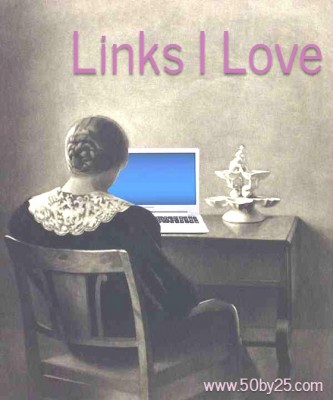 CAREER / BUSINESS
How to Answer Common Difficult Interview Questions. (New York Times)
Generation Zs are anxious, entrepreneurial and determined to avoid the mistakes of their predecessors. (Newsweek)
Starbucks director calls out salesman over sexist email comparing women to coffee. (Newsweek)
Why being a manager is terrible…and wonderful. (Zapier)
Checking in on Your 2020 Financial Resolutions. (The Simple Dollar)
The day skiing died: Inside the historic day coronavirus forced Colorado's ski industry to shutter. (Colorado Sun)
New Jersey's Tacky T-Shirt Capital Is Bracing for a Bad Summer. (Vice)
Why supermarkets are building 'dark stores'. (CNN)
Restaurants Are Selling Their Menu Ingredients as Groceries. (Morning Brew) I checked out my local Panera's menu online, though, and the prices for milk / produce / etc were double what grocery stores are charging! Bummer.
Fresh produce goes to waste as coronavirus wrecks supply chains. (The Hill)
Reese Witherspoon's Fashion Line Offered Free Dresses to Teachers. They Didn't Mean Every Teacher.. (New York Times)
For the Movie Industry, an Uncertain Future Post Coronavirus. (Morning Brew)
As a Virus Upends Hollywood, There May Never Be a Return to Normal. (Hollywood Reporter)
Real estate for the apocalypse: my journey into a survival bunker. (Guardian)
The Art of the Pitch in the Midst of a Pandemic. (New York Times)
PRODUCTIVITY / SOCIAL PSYCHOLOGY
How to Have a Successful Virtual Happy Hour. (New York Times)
What we've learned about how remote work is changing us. (CNBC)
How to Work From Home, if You've Never Done It Before. (New York Times)
How to brainstorm remotely. (Zapier)
How to maintain human connection (and fight loneliness) when working from home for the foreseeable future. (Well & Good NYC)
How to build trust on a remote team. (Zapier)
On Coronavirus Lockdown? Look for Meaning, Not Happiness. (New York Times)
How to make a daily schedule for yourself that can help you do what you want. (Well & Good NYC)
How to Access Your Instagram DMs On The Web. (Lifehacker) I'm really happy for this new capability; I hate trying to type on my phone.
The Lesson to Unlearn. (Paul Graham)
What I Learned When I Tried Being Authentic At Work. (Fast Company)
Choose Growth. (Scientific American)
Recalculating… Finding your bearings in a crisis. (Aesthetics of Joy)
Not sure when to automate a task? Start here.. (Zapier)
Digital fitness is creating the communities we need right now. (Well & Good NYC)
HEALTH / FITNESS
Is seltzer just as hydrating as plain H20?. (New York Times) I drink a lot of seltzer…
Harvard Health's 3-step 'BEEP' program helps you maintain balance as you age. (Well & Good NYC)
How to Lose Weight and Keep It Off. (New York Times)
How to Run for 2.5 Days. (New York Times)
Aging Out of the Mammogram. (New York Times)
Sorry, We Did Not All Get and Recover From COVID-19 This Winter. (Lifehacker)
What Percentage of People Die From the Coronavirus?. (Travel Insider)
TRAVEL
How does NASA keep COVID-19 off the space station?. (Astronomy Magazine)
Is It Safe to Fly During the COVID-19 Outbreak?. (Thrillist)
Why Discount Carriers Like Spirit and Frontier May Come Up Short in the U.S. Airline Bailout. (Skift)
US Department of Transportation Ruling Could Be Detrimental to Airline Industry. (Travel Industry Wire)
Why U.S. Airlines Will Need to Lose the Hubris After We Bail Them Out. (Skift)
EasyJet weighs up empty middle seats once coronavirus rules ease. (Guardian)
How Frequent Flyer Programs Can Offer Some Relief to Struggling Airlines. (Skift)
What Shape Would the Travel Industry Recovery Look Like? ¯\_(ツ)_/¯. (Skift)
The Great Reset for Revenue Management in Travel. (The Boston Consulting Group)
Covid-19 Diary : Tuesday 14 April, 2020. (Travel Insider) I read this blog daily and he does a good job bringing together a lot of perspectives on the travel industry (though I don't always agree with his conclusions). Good source of a broad swath of COVID19 news.
Tourists forced to write 'sorry' 500 times over India lockdown breach. (Yahoo)
'Cannonball' coast-to-coast drive record set amid virus shutdown. (DNYUZ)
MISCELLANY
Missing an Ingredient? Here's What You Can Use Instead. (New York Times)
You Probably Aren't Going to Get COVID-19 From a Package. (Lifehacker)
Unlicensed Haircuts Are Only the Beginning. (The Atlantic)
Look for a Credit on Your Next Car Insurance Bill. (Lifehacker)
The Coronavirus Crisis Is Showing Us How to Live Online. (New York Times)
Watch Shows on Hulu, Disney+ and More With Your Friends Using This Chrome Extension. (Lifehacker) Trying out this extension tonight with my mom… wish us luck!
Mom selling penis face masks has already raised $56K for charity. (NY Post)
Now's the Time to Get a Pen Pal. (Lifehacker)
How to Save Energy When You're Stuck at Home. (Lifehacker)
Saving Money Under a Stay-At-Home Order. (The Simple Dollar)
How to Have a Successful Zoom Date. (Lifehacker)
Ben Platt and the Cast of DEAR EVAN HANSEN Perform 'You Will Be Found' on James Corden's HOMEFEST. (Broadway World) This is one of my favorite songs and I just loved seeing all the actors performing it from home!
Saturday Night Live' perfectly spoofs the world without sports during special Zoom episode. (USA Today)
---
Like this post? Want more fun articles in real time? Follow me on Twitter or become a Facebook fan to get similar stories all week long.