Want to stay in bed longer? Here's what I've been loving, laughing at, and getting intrigued by all week long. Now cozy up with your laptop/tablet and enjoy 🙂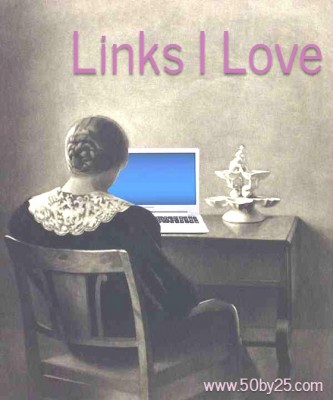 CAREER / BUSINESS
How to win at Zoom backgrounds, from a first-place winner. (Zapier)
Sorry, but Working From Home Is Overrated. (New York Times)
Working from home? Here's what productivity experts say you should do to stay on task. (Well & Good NYC)
How to Build a Remote Team That Will Last. (Career Contessa)
The benefits of remote work for women. (Zapier)
Women Now Outnumber Men in the Workplace. What Does That Mean for the Future of Work?. (Hotel News Now)
7 Leadership Lessons Men Can Learn from Women. (Harvard Business Journal)
Millennials are managers now. (Zapier)
How to apply Agile practices with your non-tech team or business. (Tech Republic)
Rising Retail Burglaries Prompt Stores to Board Their Windows. (Morning Brew)
Building an e-commerce business: Lessons on moving fast. (McKinsey)
What Everyone's Getting Wrong About the Toilet Paper Shortage. (Medium)
Related: . (New York Times)
Retailers Embrace Emerging Technologies Due to COVID-19. (Morning Brew)
Dogs help maintain social distancing by delivering wine and groceries. (Washington Post)
When Will Grocery Stores Get Back to Normal?. (Lifehacker)
What It's Like to Realize Your Business Might Not Survive This. (Medium)
PRODUCTIVITY / SOCIAL PSYCHOLOGY
COVID-19 Reminds Us What's Most Important. (Friday Forward)
10 Ways to Invest in Your Mental Health During Self-Isolation. (A Life of Productivity)
These Are Not Unprecedented Times. (YouTube)
How Will You Measure Your Life?. (Harvard Business Journal)
This Email Hack Could Dramatically Change How You Work with Your Boss. (Career Contessa)
What Parts of "Normal" Are Worth Getting Back To?. (The Simple Dollar) I loved this so much. To focus on staying positive, I think now is a great time to think about how you can best your isolation time… and also, consider the things you still aren't doing and be more realistic in the future.
That Discomfort You're Feeling Is Grief. (Harvard Business Journal)
Letters on Leadership #53: McDonald's Parking Lot. (LinkedIn)
A five-minute activity to discover your most important tasks. (A Life of Productivity)
More Evidence of Facebook's Negative Impact. (Cal Newport)
Research: It Pays to Be Yourself. (Harvard Business Journal)
In Negotiations, Givers Are Smarter Than Takers. (New York Times)
To Solve Problems Before They Happen, You Need to Unite the Right People. (Behavioral Scientist)
We Get, and Give, Lots of Bad Advice. Here's How to Stop.. (New York Times)
Can aromatherapy improve memory? I sniffed rosemary for 2 weeks to find out. (Well & Good NYC)
HEALTH / FITNESS
The 3 best exercises for strong bones you can do without any equipment. (Well & Good NYC)
What an idiot!' Triathlete out of virtual race after husband trips over power cord. (Guardian) So funny!
The 'handstand challenge' is actually a great workout—here's how to modify it. (Well & Good NYC) I really want to try this!
Everyone Thinks They're Right About Masks. (The Atlantic)
Related: Do I Need to Wear a Mask While Running?. (Runners World)
All the Coronavirus Statistics Are Flawed. (The Atlantic)
Are cats at risk of catching COVID-19?. (Times Union)
Can I Boost My Immune System?. (New York Times)
These are the 2 ingredients that nutritionists will never, ever eat. (Well & Good NYC)
5 fitness rules to follow if you're working out in your 60s, 70s, and beyond. (Well & Good NYC)
Running on your toes can make you faster—here's what you need to know. (Well & Good NYC)
3 myths about stretching a trainer wants you to quite believing. (Well & Good NYC)
TRAVEL
Are Ski Resorts Ready for a Warmer World?. (Skift)
Poland is an Overlooked European Gem Demanding to be Explored. (Thrillist)
How Hyatt's Miraval Resorts and Others Are Tuning In to Sound Healing. (Skift)
Hotels Strive to Get Savvier About Forecasting Total Revenue. (Skift)
Who wants what? How the US airlines are responding with CARES Act funding on the line. (Wandering Aramean)
Cruise Industry, a Symbol of the Pandemic, Scrambles to Survive. (New York Times)
Global Business Travel Becomes the Latest Casualty of the Coronavirus Pandemic. (Hotel News Now)
Marketers Confront What Travel Will Look Like Post-Crisis. (Skift)
This European Airline CEO Says There Will Be No Quick Fixes. (Skift)
Hotels Should Expect Business Travel to Rebound First: The Long View This Week. (Skift)
Here's What Will Happen Next to Corporate Airfares. (Skift)
MISCELLANY
Now Is the Perfect Time to Take a Virtual Cooking Class. (Thrillist)
Teacher's Genius Bread Experiment Shows Why Hand-Washing Matters. (Scary Mommy)
This Pandemic Is Not Your Vacation. (BuzzFeed)
Protect Your Home Against the Onslaught. (New York Times)
How Coronavirus Exposes the Great Lie of Modern Motherhood. (New York Times)
10 ways to help someone have the happiest birthday during the coronavirus crisis. (Well & Good NYC)
The Zoom Date: Single Life During a Pandemic. (Vogue)
How to Be Together Apart In the Time of Coronavirus. (New York Times)
How Will We Know When It's Time to Reopen the Nation?. (New York Times)
Boston suburb sets up one-way sidewalks amid COVID-19 pandemic. (Daily Mail) I am pushing for my town to do this.
Frugally and Financially Preparing for the Unexpected. (The Simple Dollar)
The Best Way to Worry About Money Right Now. (New York Magazine)
How to Reduce Your Energy Bill with Minimal Cost and Sacrifice. (Lifehacker)
Hi From Your Childless Friend. (Cup of Jo)
Throw Out Your Bra, Already. (New York Magazine)
How To Order Oysters Like a Pro. (Thrillist)
And finally, for a laugh: Backyard Covid skiing just went up a level. (Facebook)
---
Like this post? Want more fun articles in real time? Follow me on Twitter or become a Facebook fan to get similar stories all week long.