Want to stay in bed longer? Here's what I've been loving, laughing at, and getting intrigued by all week long. Now cozy up with your laptop/tablet and enjoy 🙂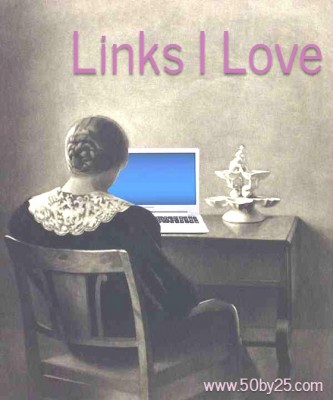 CAREER / BUSINESS
The Newest Fad in Luxury Pet Care: Private Dog Parks. (Morning Brew)
We Have Officially Hit Peak Subscription. (Medium)
A Local Start-up is Trying to Make An Online Marketplace for Artists in Prison. (303 Magazine)
British supermarkets' plea to shoppers: stop panic buying. (Reuters)
Coronavirus could be changing grocery shopping forever. (MSN)
Factories shift operations in scramble to restock supermarket shelves. (Reuters)
Support Restaurants by Ordering Directly From Them. (Lifehacker)
Amazon Courts Walmart, Target to Join Cashierless Tech Group. (Wall Street Journal)
PRODUCTIVITY / SOCIAL PSYCHOLOGY
How to lead a team who is suddenly working from home. (LinkedIn)
8 strategies to set up remote work during the coronavirus outbreak. (Fast Company)
These 5 Tech Companies Are Providing Free Remote Working Tools During the Coronavirus Outbreak. (Inc)
How to Make Video Conferencing From Home Less Terrible. (Lifehacker)
How to Make Your Home a More Productive Place to Work. (Camille Styles)
9 ways to make working from home more joyful. (Aesthetics of Joy)
COVID-19: Tips for Working Remotely and Combating Stress. (Liz + Mollie)
Hey, it's okay if you're not checking everything off of your to-do list right now. (Well & Good NYC)
11 Tips for Staying Calm During the Time of the Coronavirus. (Gretchen Rubin)
5 relationship-saving boundaries to set now if you're social distancing with other people. (Well & Good NYC)
Alone no more: People are turning to dogs, cats and chickens to cope with self-isolation. (Washington Post) I got a puppy from the shelter on Friday!
How to Be More Optimistic. (New York Times)
Procrastinate Much? Manage Your Emotions, Not Your Time.. (New York Times)
Beyond the Office: What Helps Top Entrepreneurs Succeed. (Under 30 CEO)
When Money Whispers: Five Limits of Financial Motivation. (Laura Stack)
Sir William Osler's Advice to Students: Practice Concentrating on Hard Things. (Cal Newport)
How to Build Healthy Habits. (New York Times)
HEALTH / FITNESS
Why Emotional Intelligence Boosts Your Immune System. (Next Big Idea Club)
You're Likely to Get the Coronavirus. (The Atlantic)
Here's what you need to know about the new at-home COVID-19 tests. (Well & Good NYC)
Messages From Italians Quarantined in the Coronavirus Pandemic. (The Atlantic)
Similar: Coronavirus: I'm an Italian mom. Don't make my mistakes.. (Insider)
How to Convince Your Parents or Grandparents that the Coronavirus is Dangerous. (Lifehacker)
The cheap, shelf-stable food that will help keep constipation at bay, according to an RD. (Well & Good NYC)
Yes, eggs are healthy—here are 7 delicious, creative ways to eat them that don't involve scrambles. (Well & Good NYC)
How to Approach Being Active During the COVID-19 Crisis. (Strava)
No weights? No problem. These common household items double as workout equipment. (Well & Good NYC)
23 Self-Isolation Activities for Outdoorsy Folk. (Cool of the Wild)
10 healthy daily habits to retain even while social distancing, according to psychologists. (Well & Good NYC)
Need workout motivation? Just get a dog, according to research. (Well & Good NYC) As I noted above… done 🙂
In 6 Minutes, You Can Be Done With Your Workout. (New York Times)
How Much Recovery Do You Need Between Workouts?. (Lifehacker)
Super Cushioned Running Shoes Are All the Rage, but Aren't Foolproof. (New York Times)
The Benefits of Intermittent Fasting. (New York Times)
TRAVEL
Hotels Face Bigger Hit Than Post-9/11 and Great Recession Combined: Hospitality Official Warns. (Skift)
Short-Term Rental Firms Face Backlash Over Sharply Different Coronavirus Cancellation Policies. (Skift)
COVID-19 Isn't All Doom & Gloom For The Travel & Hospitality Market. (Hotel News Now)
U.S. Airlines Selling Cheap Flights Far in Advance to Fill Coffers. (Skift)
Unpopular: What It's Like to Fly During Covid19 Pandemic. (Travel Codex)
A Letter to New Airline Employees About This Industry We Love. (Cranky Flier)
Inflight Movies: Does Anyone Really Want to Watch Them on a Phone?. (Wall Street Journal)
15 Places to Take the Solo Trip of a Lifetime. (Thrillist)
The Absurdly Beautiful Mountain Country You've Probably Never Heard Of. (Thrillist)
Covid-19 Diary : Thursday 19 March 2020. (Travel Insider)
MISCELLANY
10 ways to help avoid coronavirus when you have to leave your house. (CNET)
French people ignored officials' warnings to isolate themselves because of the coronavirus. Now they need a form to leave the house.. (Business Insider)
'Social distancing' shouldn't mean losing human connection. (Washington Post)
In Crisis, Focus on Helping Others Downstream. (Friday Forward)
5 uplifting stories of people showing up for each other during the coronavirus pandemic. (Motherly)
Welcome to Marriage During the Coronavirus. (New York Times)
COVID-19 has a lot to teach Americans about being brave. (Well & Good NYC)
With the aquarium closed to humans, penguins take opportunity to explore and visit other animals. (CNN)
Split by COVID-19, Man Celebrates 67 Years With Wife Outside Her Nursing Home. (NBC New York)
Building a Daily Routine for Keeping Sane and Surviving Financially. (The Simple Dollar)
Saving Money Now to Buy Time in the Future. (The Simple Dollar)
How to Get Maximum Value From Your Pantry and Fridge. (The Simple Dollar)
F*** It, Let's Waffle Some Cheese. (Lifehacker)
Deep Clean One Neglected Part of Your Kitchen Each Week. (Lifehacker)
How to Find a New(-to-You) Hobby as a Grown-Up. (Food 52)
When Did Reading Books Become So Competitive?. (Refinery29)
Whisky Knows Her Toys. (New York Times) This gives me hope, as the dog I am fostering is deaf and we are working on sign language!
---
Like this post? Want more fun articles in real time? Follow me on Twitter or become a Facebook fan to get similar stories all week long.