Want to stay in bed longer? Here's what I've been loving, laughing at, and getting intrigued by all week long. Now cozy up with your laptop/tablet and enjoy 🙂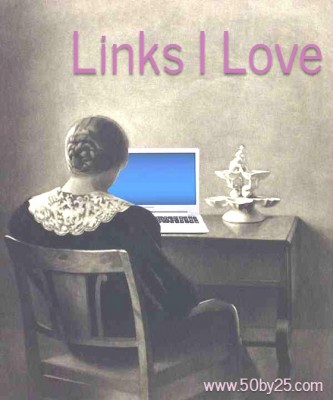 CAREER / BUSINESS
A Bigger Shovel: Six Ways Being Too Good at Your Job Can Hurt Your Career. (Laura Stack)
Nordstrom Triples Its Resale Offering. (Morning Brew)
Inside a DTC brand founder's personal approach to gathering feedback. (Glossy)
As Greeting Card Sales Decline, Hallmark Is Rethinking Its Business. (Morning Brew)
PRODUCTIVITY / SOCIAL PSYCHOLOGY
How to Make Your 2020 Changes Last All 12 Months. (Deep Existence)
Reflecting on How to Measure Your Life. (Friday Forward)
Applying the Kaizen Method to Your Life and Finances. (The Simple Dollar)
HEALTH / FITNESS
6 editors share the mental health advice that got them through 2019. (Well & Good NYC)
The mental health benefits of exercise are worth their weight in sweat. (Well & Good NYC)
I'm a relationship therapist, and this is the most common question single people ask me. (Well & Good NYC)
Antibiotics May Raise the Risk of Allergies. (New York Times)
Food nutrition labels are getting a big makeover in 2020—here's what the changes mean for your health. (Well & Good NYC)
A.I. Is Learning to Read Mammograms. (New York Times)
A ballet dancer's secret for ironing out the kinks in your neck. (Well & Good NYC)
I Am 35 and Running Faster Than I Ever Thought Possible. (New York Times) This article has really got me thinking about whether I've truly tested the limits of what I can achieve running-wise, and if I ought to go for an aggressive goal this year.
TRAVEL
New Regulations May Limit Emotional Support Animals on Flights. (Skift) Finally!!! This change is long overdue.
Reverse Invasion: LOT Polish Takes Over Condor. (Cranky Flier)
Lufthansa Innovation Hub aims to uncover the most digital airline. (Future Travel
Experience)
Keep Using Global Entry, Even if Your Renewal is "Pending". (Lifehacker)
How Hilton's Luxury Brands Are Evolving Their Strategies to Prioritize Food and Beverage-Driven Experiences. (Skift)
Pros and Cons of Booking Hotels and Flights Last Minute. (Room Key)
Virus Outbreak Hits Expanding List of Sports Events. (Skift)
MISCELLANY
Will You Be My #Content?. (New York Times)
Is Tech Ruining Kids? How to Safely Manage Screen Time. (Nir and Far)
How You Parent Probably Doesn't Matter as Much as You Think. (Lifehacker)
And finally, for a laugh: Look at the Sizes of That Thing.' Colorado Sheriff Department's Confusing Boulder Description is Ruling Social Media. (Time)
---
Like this post? Want more fun articles in real time? Follow me on Twitter or become a Facebook fan to get similar stories all week long.