Want to stay in bed longer? Here's what I've been loving, laughing at, and getting intrigued by all week long. Now cozy up with your laptop/tablet and enjoy 🙂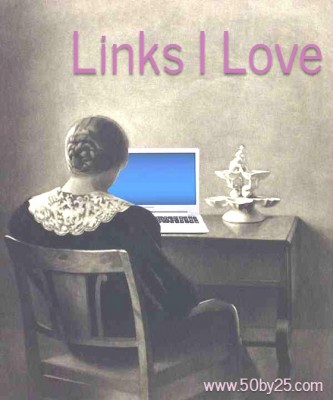 CAREER / BUSINESS
This is How to Repair a Toxic Work Culture. (Nir and Far)
E.l.f. Cosmetics Adds Personalization Tools to Its Turnaround Arsenal. (Morning Brew)
Working at Equinox: 'It's Very Hunger Games'. (New York Times)
Battling Executive Burnout in the 24/7 Travel Business. (Skift)
PRODUCTIVITY / SOCIAL PSYCHOLOGY
How to Get to Inbox Zero Today. (Lifehacker) Good way to start the New Year fresh!
5 Ways to Improve Your Brainstorming Process. (Under 30 CEO)
Even Top Performers Pretend to Be Someone Else. (Friday Forward)
Hold a 'Study Hall' to Get Work Done. (Lifehacker)
HEALTH / FITNESS
Want to be more creative? Take a hike.. (Zapier)
How to Avoid Crowds at the Gym. (Lifehacker)
Improve Your Swimming With These Four Steps. (USA Triathlon)
10 Common Freestyle Swim Mistakes and How to Correct Them. (USA Triathlon)
25 Again? How Exercise May Fight Aging. (New York Times)
This is exactly how many times a day you should brush your teeth. (Well & Good NYC)
Fake Meat vs. Real Meat. (New York Times)
8 surprising signs of bad gut health you might be overlooking. (Well & Good NYC)
TRAVEL
Business Travel Airfares to Remain Flat in 2020: Amex GBT Report. (Skift)
Horizon Air Executive Sounds Alarm on Airline's Safety Culture. (Skift)
American Airlines Says It Will Share Boeing Compensation With Employees. (Skift)
AirAsia Wants to Beat U.S. Fast Food Chains by Opening First Airline Food Restaurant. (Skift) I understand diversification, but this is as odd as them opening a record label (which I shared a link about them doing a few weeks ago).
Intelligent Scheduling Will Drive the Next Frontier of Improving Customer Experience. (Skift)
Europe's Sleeper Trains Are Making Comeback in a Big Way. (Bloomberg)
How all travel became wellness travel in the past decade. (Well & Good NYC)
MISCELLANY
This Is The Simple Way To An Awesome Marriage: 4 Secrets Backed by Research. (Barking Up the Wrong Tree)
You Should Start Practicing New Year's Resolutions Now. (New York Times)
Frugal Gifts for the Holiday Season. (The Simple Dollar)
How to Write Genuinely Useful Reviews Online. (Lifehacker)
How to Start 2020 on the Right Financial Foot. (The Simple Dollar)
Downsizing to Accelerate Other Financial Goals. (The Simple Dollar)
---
Like this post? Want more fun articles in real time? Follow me on Twitter or become a Facebook fan to get similar stories all week long.