Want to stay in bed longer? Here's what I've been loving, laughing at, and getting intrigued by all week long. Now cozy up with your laptop/tablet and enjoy 🙂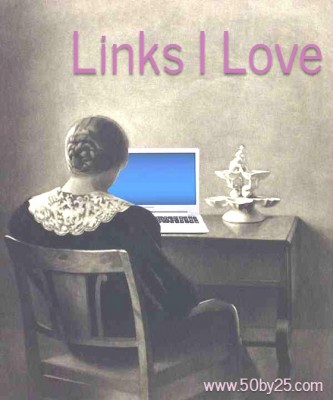 CAREER / BUSINESS
'I Keep Getting Rejected for Jobs I'm Perfect For!'. (New York Magazine)
How Early-Career Setbacks Can Set You Up for Success. (New York Times)
Entrepreneurs Are Waging a War on Fake Reviews. (Morning Brew)
Can 10 Million Women Negotiate the Pay Gap Away?. (Bloomberg)
Cyber Monday 2019 Broke More Than One Record. (Morning Brew)
Red Lobster's Ugly Sweater Has a Cheddar Bay Biscuit Pocket. (Food and Wine Magazine) I actually really want this sweater and was disappointed when I clicked through to discover it sold out almost instantly. I don't care about the actual pocket, but how awesome is the idea of an ugly sweater with cheddar bay biscuits on it?!
Clothing sizing is complicated because bodies are complicated. But tech might have a fix.. (Vox)
Malls are now targeting millionaires. (CNN)
The Generational Divide in Holiday Shopping. (Wall Street Journal)
PRODUCTIVITY / SOCIAL PSYCHOLOGY
4 nonverbal ways to convey max confidence, according to a body language expert. (Well & Good NYC)
Find Extra Hours in Your Day With These 'Time Multipliers'. (Lifehacker)
Wait, is dark mode actually bad for productivity?. (Zapier)
Screen Use Tied to Children's Brain Development. (New York Times)
8 signs you're super stressed out, whether you realize it or not. (Well & Good NYC)
HEALTH / FITNESS
What Do I Do in the Pool?. (My Time to Tri)
The first 'true HIIT bike' promises to improve your cardiovascular fitness in just 8 minutes. (Well & Good NYC) I'd be very curious to try this, but OUCH, what a price tag…
Vaginal shame is real—so here's a much-needed reality check. (Well & Good NYC)
TRAVEL
Accor Releases White Paper on the Business of Wellness and Hospitality. (Hotel News Now)
Yes, you can get UV damage on an airplane. Here's what to know. (Well & Good NYC)
Away Co-Founder's Coach Seat Secret and Other Pro Tips for the Holiday Travel Crush. (Bloomberg)
Airline's awkward security question. (The Advertiser)
United's Scott Kirby Finally Gets a CEO Job: Now What?. (Skift)
Norwegian Taps Former JetBlue Exec in Management Reshuffle. (Skift) I used to work with Marty at JetBlue and he is AWESOME! I'm so excited for him to take on this big challenge 🙂
JetBlue to Offer Hard Seltzer on Flights. (Get.com)
AirAsia Group Launches Yet Another New Route: Music. (Skift) This is… odd. If it weren't for the time of year, I'd think it was an April Fool's announcement.
Why Universities Are Bringing Hotels on Campus. (Hotel News Now)
How to Increase Hotel Bookings and Revenue Without Trying Too Hard. (Hotel News Now)
MISCELLANY
How to Spot a High-Quality Tequila According to Casa Nobles Founder José "Pepe" Hermosillo. (Lifehacker)
10 Easy Ways to Be More Sustainable. (Elle Magazine)
I tried all the Denver Christmas pop-up bars so you don't have to. (Denver Post)
What You Need To Know About Baking At High Altitude. (KUNC) I loved these tips as I prepared for my annual holiday cookie party!
Why You Never See Your Friends Anymore. (The Atlantic) Oof, don't I know it ;(
---
Like this post? Want more fun articles in real time? Follow me on Twitter or become a Facebook fan to get similar stories all week long.