Want to stay in bed longer? Here's what I've been loving, laughing at, and getting intrigued by all week long. Now cozy up with your laptop/tablet and enjoy 🙂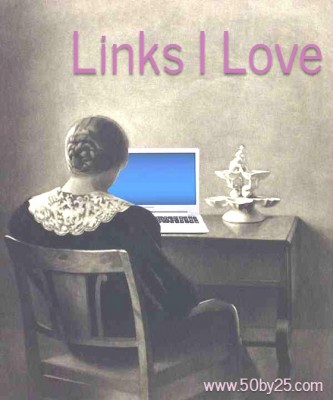 CAREER / BUSINESS
First Look: Tupperware opens its first-ever store. (Chain Store Age)
Warby Parker is launching Scout, its own line of contact lenses. (CNBC)
PRODUCTIVITY / SOCIAL PSYCHOLOGY
Ignore The Exceptions for Better Decision Making. (Friday Forward)
Be Efficient, Not Productive. (Zapier)
Creating the Habit of Not Being Busy. (Zen Habits)
You're Only as Old as You Feel. (New York Times)
Dread the Holidays? Feasting Together Might Actually Help. (New York Times)
HEALTH / FITNESS
How Much Rest You Need to Prevent Burnout. (Lifehacker)
Fiber and Yogurt Tied to Lower Lung Cancer Risk. (New York Times)
These are the only type of workouts you should do when you're sore. (Well & Good NYC)
3 ways to improve your knee stability, which is key for moving with more fluidity. (Well & Good NYC)
TRAVEL
US airlines gearing up for busiest ever Thanksgiving. (Airport World)
Should You Book a Flight Through an Airline You've Never Heard of?. (Lifehacker)
Hopper's New 'Price Freeze' Feature Will Let You Save Low Fares For Later. (Lifehacker)
American Airlines Gets Ready to Bounce Back in 2020. (Skift)
Global Regulators Aren't Aligned in Boeing 737 Max Recertification. (Bloomberg)
Hahn Air Issues the World's First Ticket Using Blockchain… Does It Matter?. (Cranky Flier)
Norwegian Air Just Might Have Found a Way to Save Itself. (Skift)
Related: Norwegian Air's New CEO Sees First Priority As Returning to Profits. (Skift)
What to Do If Your Hotel Is Overbooked. (Lifehacker)
The Pop-Up Wars: Why Personalization Matters. (Hotel News Now)
Companies Still Miss the Mark When Measuring Biz Traveler Experience. (Skift)
MISCELLANY
First Comes Snapchat, Then the Bachelor and Spinster Ball. (New York Times)
Pizza Delivery is for Millionaires. (Mr. Money Mustache) Totally agree with this; I almost never get takeout (if I'm eating restaurant food, it's for the experience) and I can only remember ordering pizza once in the last five years. Just keep a few frozen pizzas in the freezer!
Pre-Loading Frugality. (The Simple Dollar)
Make Better Spending Choices With Negative and Positive Visualization. (The Simple Dollar)
Control Your Smartphone Addiction With Google's Experimental Apps. (Lifehacker) I am testing out Morph to try to keep me more focused on the task at hand instead of diving into some apps that are pure procrastination.
Record and Share Bedtime Stories for Your Kid Using Google Home. (Lifehacker)
Half of our editorial staff falls asleep using the same white noise app—but for brown noise. (Well & Good NYC)
---
Like this post? Want more fun articles in real time? Follow me on Twitter or become a Facebook fan to get similar stories all week long.