Want to stay in bed longer? Here's what I've been loving, laughing at, and getting intrigued by all week long. Now cozy up with your laptop/tablet and enjoy 🙂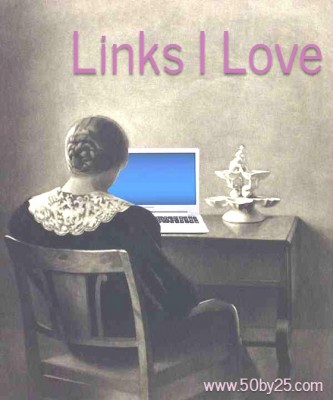 CAREER / BUSINESS
5 Creative Ways to Stand Out When Applying for a Job. (Zapier)
The outdated career advice boomer parents are giving their kids. (Market Watch)
Inside the Cutthroat World of Royal Gossips. (Marie Claire)
Peloton sues cycling rival Echelon, accusing it of free-riding. (Los Angeles Times)
Related: Peloton to Sell Cheaper Treadmill and Rowing Machine in 2020. (Bloomberg) I still think Peloton needs to switch their pricing so it's cheaper if you have their branded equipment; otherwise, I'll get my own treadmill and rower and just do the workouts on a tablet.
The nicest place on the internet is made up of Trader Joe's influencers. (Vox)
Goldman's Apple Card: Apple Co-Founder Wants Tougher Regulation. (Bloomberg)
Enough Leaning In. Let's Tell Men to Lean Out.. (New York Times)
Funny (but also kind of sad and true): Origin Stories of Tech Companies if Their Founders Had Been Women. (New Yorker)
Through a Mirror Darkly: Five Predictions About the Near-Future Workplace. (Laura Stack)
PRODUCTIVITY / SOCIAL PSYCHOLOGY
Pros And Cons Of A 4-Day Workweek. (The Onion)
Tricks to Help You Make Any Difficult Decision. (Lifehacker)
5 Common Mental Errors That Sway Your Decision Making. (James Clear)
Don't Hide Your Mistakes, Learn From Them. (Friday Forward)
How to Stick to Your Creative Goals. (Lifehacker)
How to Keep a Conversation Flowing. (Lifehacker)
Related: Actually, casual conversations are legitimately helpful for keeping you healthy. (Well & Good NYC)
HEALTH / FITNESS
Does Blue Light Actually Affect Your Health?. (Lifehacker)
Another myth debunked: Sorry, your houseplants aren't cleaning the air in your home. (Well & Good NYC)
Are There Benefits to Drinking Kombucha?. (New York Times) But it's so delicious!
Unsure what healthy snacks to eat? Try the rule of 5. (Well & Good NYC)
Can Eating Red Fruits and Vegetables Lead to Healthier Sperm?. (New York Times)
If You Don't Have Time for a Workout, Try Exercise 'Snacks' Instead. (Lifehacker)
In the battle between kettlebells vs. dumbbells, here's what will upgrade your sweat sesh. (Well & Good NYC)
What is the difference between stroke rate and distance per stroke. (USA Triathlon)
So many friends sent me this article: Man runs marathon in every country on Earth. (CNN)
25 Runner Quirks We Don't Realize are Super Weird. (Run to the Finish)
What it's like to guide a visually impaired runner for the New York City Marathon. (Well & Good NYC) I volunteered as a guide for a few Achilles workouts in NYC; it's a great way to help someone who literally would not be able to run without you.
TRAVEL
Stress-Related Mental Health Risks Are Rising for Business Travelers. (Skift)
FAA threatened to ground 38 Southwest jets over maintenance concerns. (CNBC)
Delta Air Lines Sells a New Subscription That Indirectly Includes Overhead Bin Access. (Skift)
United Upends Loyalty Program to Prioritize Dollars Over Miles. (Skift)
How to Book the World's Best Business Class Seats. (Bloomberg)
What to Do if You Don't Have a Seat Assignment for a Flight. (Lifehacker)
Today's In-Flight Experience Is Brought to You by Machine. (Wired)
In-Flight Seatback Screens May Be Going Extinct. (Bloomberg)
Air New Zealand Lures Walmart's Top U.S. Exec Home as Its New Chief. (Bloomberg)
Porsche and Boeing Partner to Create Electric Flying Cars. (Bloomberg)
Hostel or Not? Shared Rooms Pop Up in Traditional Hotels. (Skift)
Rethinking Luxury Hotel Design to Connect Guests With Nature. (Skift)
How Smart Buildings Can Help the Tourism Industry be More Responsible and Profitable. (Skift)
Colorado Resorts Get a Head Start on Ski Season After Storm. (Bloomberg)
MISCELLANY
Randomness. (Feld Thoughts)
Banish Your Condiments to a Cooler for Stress-Free Thanksgiving Prep. (Lifehacker) Great tip to save fridge space!
How to Make Boxed Mix Brownies Taste Homemade. (Lifehacker)
You Should Add Lemon Zest to Pancake Batter. (Lifehacker)
The 3-ingredient recipe a happiness expert promises will spark joy. (Well & Good NYC) Mmm, I want to try this… CHEESE!
Why Do Tinder Men Like to Pose with Fish So Much?. (Greatist)
Your soul mate isn't necessarily 'the one'—here's how to tell the difference. (Well & Good NYC)
For Fathers of Daughters. (The Grommet)
Twitter Thread on Abortion. (Design Mom)
7 Things That Are Probably Taking Up Too Much of Your Closet Space. (Who What Wear)
Twenty Winter Hacks That Let You Keep Your House a Little Cooler. (The Simple Dollar)
"The Morning Show" Is Not A Must-See, But Angry Jennifer Aniston Is. (BuzzFeed)
---
Like this post? Want more fun articles in real time? Follow me on Twitter or become a Facebook fan to get similar stories all week long.