Want to stay in bed longer? Here's what I've been loving, laughing at, and getting intrigued by all week long. Now cozy up with your laptop/tablet and enjoy 🙂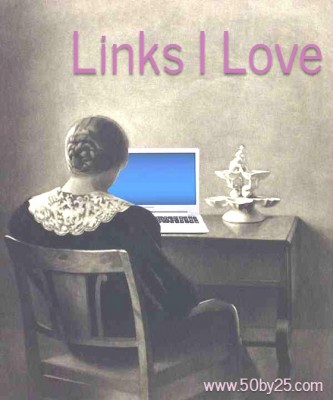 CAREER / BUSINESS
Embracing Relationships in Business. (Friday Forward)
SmileDirectClub's former CEO is back with a new dental startup called Tend. (Tech Crunch)
Long before 'natural' was cool, Celestial Seasonings saw the future in tea leaves. (Denver Post)
As Mall Vacancies Hit an 8-Year High, Simon Outlets Moves Online. (Morning Brew)
McKinsey Has Partnered With the Mall of America on a Shopping Lab. (Morning Brew)
2019 Retail Personalization Index. (Sailthru) Great case studies in here!
Why Shiseido Spent $845 million on Drunk Elephant. (Morning Brew)
E-Commerce Is Driving Demand for Small Warehouses Near Urban Centers. (Morning Brew)
Since I've just shared several stories from Morning Brew's Retail edition, I'll put in a plug to sign up for this awesome (free) e-newsletter using my link here. They have a premium Sunday edition that can only be accessed via referrals and I'd love to start reading it 😉
PRODUCTIVITY / SOCIAL PSYCHOLOGY
Your Computer Is a Tool. Here's How to Actually Use It Like One.. (Zapier)
Smartphones are changing the way we type. (Washington Post)
Our Brains Are Not Multi-Threaded. (Cal Newport)
How to Master Hard Skills Quickly with "Ultralearning". (Nir and Far)
The Best Ways to Break Bad Habits. (Lifehacker)
Some ways to get (even more) energy out of caffeine. (A Life of Productivity)
4 steps to stop imposter syndrome from putting out your charismatic fire. (Well & Good NYC)
We Know It Harms Kids to See Smoking on TV. What About Rape?. (New York Times)
HEALTH / FITNESS
Wide-Awake at 3 A.M.? Don't Just Look at Your Phone. (New York Times)
The most effective way to warm up for a workout will take you straight back to elementary school recess. (Well & Good NYC)
TRAVEL
7 Physical and Mental Health Benefits of Travel. (Room Key)
Seeing the World, 26.2 Miles at a Time. (New York Times)
Your Next Vacation Is Written on Your Face. (Wall Street Journal)
Clip Your Hotel Curtains Shut With a Closet Hanger. (Lifehacker) Great tip; can't believe I haven't thought of this before.
Hotels Are Finding Cheaper Ways to Connect to Tech Vendors. (Skift)
5 Questions with Roomkey CEO Steve Sickel. (Brand Channel)
Does Airbnb Really Need to Join Google's New Vacation Rental Business?. (Skift)
This New Cookie-Themed Hilton Hotel Suite Comes With Tons of Free Cookies. (Thrillist)
Speaking of yummy desserts while traveling…You Can Only Get These Incredible Donuts at the Top of a Mountain in Colorado. (Thrillist)
Why Hoteliers Are Primed to Be the Ultimate Retailer. (Hotel News Now)
These 10 Airports Have the World's Coolest Layover Activities. (Curiosity)
Arapahoe Basin, Keystone start making snow, with a rival not far behind. Which will open first?. (Denver Post)
MISCELLANY
The Popeyes Chicken Sandwich Is Here to Save America. (New Yorker)
A Good Man Is Getting Even Harder to Find. (Wall Street Journal)
How to apply a perfume, and more tips from a fragrance expert. (Well & Good NYC)
10 Habits of Financially Successful People. (The Simple Dollar)
Abigail Disney Has More Money Than She'll Ever Spend. (New York Magazine)
How to Get Your Kid Started on the Piano. (Lifehacker)
Finally, for a really sweet October read (that totally made me tear up)… My Grandfather's Halloween Treat Changed Our Block Forever. (Thrillist)
---
Like this post? Want more fun articles in real time? Follow me on Twitter or become a Facebook fan to get similar stories all week long.