Want to stay in bed longer? Here's what I've been loving, laughing at, and getting intrigued by all week long. Now cozy up with your laptop/tablet and enjoy 🙂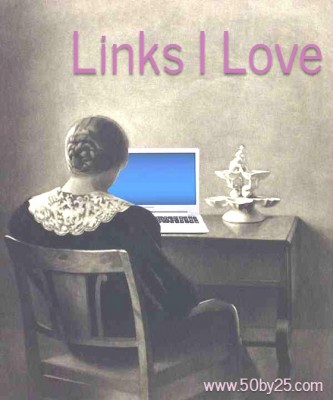 CAREER / BUSINESS
Three tactics that help women get the job they really want. (Quartz)
This is how to use your college career services long after graduation. (Fast Company)
How CEOs Can Make an Impact in Their First 90 Days. (Under 30 CEO)
How to Communicate With Your Boss. (Lifehacker)
How to Make a Thousand Bucks an Hour. (Mr. Money Mustache)
Feng Shui your office for more wealth and success in just 5 steps. (Well & Good NYC)
Crate & Barrel to Expand its In-Store Restaurant to Up to 15 Locations. (Fortune Magazine)
PRODUCTIVITY / SOCIAL PSYCHOLOGY
The reward for working hard is more work. (A Life of Productivity)
Weird Organizing Tip: Use iPhone's Camera Albums for Lists, Ideas, and To-Dos. (Corporette)
Forgotten Productivity: Four Facts About Total Factor Productivity to Keep in Mind. (Laura Stack)
The Minimal Day: Rethinking the Little Things You Do Every Day. (The Simple Dollar)
How to Help Your Child Study. (New York Times)
A Conversation with "Barking Up the Wrong Tree" Author Eric Barker. (Morning Brew)
HEALTH / FITNESS
The easiest way to give your morning a glow-up is to change your alarm sound. (Well & Good NYC)
How to Get Started Swimming for Fitness. (Lifehacker)
5 exercises a physical therapist wants you to do every day to prevent stiffness as you age. (Well & Good NYC)
Ever notice that garlic and onions are in just about everything? There's a nutritional reason for that. (Well & Good NYC)
Flavonoids in Plants May Help Protect Against Major Killers. (New York Times)
NYC Proposes School Flavored Milk Ban: My Thoughts. (The Lunch Tray)
When Did Self-Help Become Self-Care?. (New York Times)
6+ Hour Marathon Tips: Walking a Marathon Training. (Run to the Finish)
Should You Get a Scary UV Photo of Your Skin Damage?. (New York Times)
TRAVEL
Qantas Tests 20-Hour Non-Stop Flights to See If Passengers Can Bear It. (Bloomberg)
United Airlines Plays Up Its Denver Advantage as Global Routes Suffer. (Skift)
Frontier Airlines Extends Free Changes to 60 Days before Departure. (Travel Codex)
Global passenger traffic continues to rise. (Airport World)
You Never Have to Swap Seats on a Flight. (Lifehacker)
Overcoming Fear of Flying in the Bumpy Skies. (New York Times)
JetBlue lights up the East River, adds logo to iconic Pepsi sign. (Wandering Aramean)
The Man with the Golden Airline Ticket. (Narratively)
Travel Advisors Address the Power of Gen Z and the Emotional Quotient. (Skift)
Executive Q&A: Connecting the Dots Between Loyalty and Design. (Skift)
Yield Management For Hotels: What? Why? How?. (Hotel News Now)
The Boutique Hotel Trend Is Reaching College Campuses. (Bloomberg)
The three words that can save your life. (BBC News) I just downloaded this app, but I'm curious how widely known it is by rescuers.
Secret Life of a Search and Rescue Volunteer. (Narratively)
MISCELLANY
Opinion: The life-changing magic of making do. (The Globe and Mail)
An Engineer Explains Why You Should Always Order the Larger Pizza. (Lifehacker)
Make Sunny-Side Up or Poached Eggs in the Microwave. (Lifehacker)
Why You Should Chill Red Wine. (Lifehacker)
The Unified Theory Of Cooking With Beer has just 1 simple rule. (Lifehacker)
A blind taste test to determine the best jarred pasta sauce. (Lifehacker)
Nine Frugal Tips I've Passed Along While Teaching My Kids Life Skills. (The Simple Dollar)
How to Calm Rowdy Kids, According to Teachers. (Lifehacker)
How to Encourage Kindness in Kids. (Lifehacker)
What Is The Right Advice For Women In Their 20s?. (NPR)
Many US women say 1st sexual experience was forced in teens. (AP News)
Photographer removes our phones, exposing a lonely world. (Quartz)
How and Why to Start Journaling. (Lifehacker) I have loved using my blog and weekend recaps as a tool for self-reflection and improvement!
Finally, for a laugh: List: Modern-Day Cures for Insomnia. (McSweeneys)
---
Like this post? Want more fun articles in real time? Follow me on Twitter or become a Facebook fan to get similar stories all week long.