Want to stay in bed longer? Here's what I've been loving, laughing at, and getting intrigued by all week long. Now cozy up with your laptop/tablet and enjoy 🙂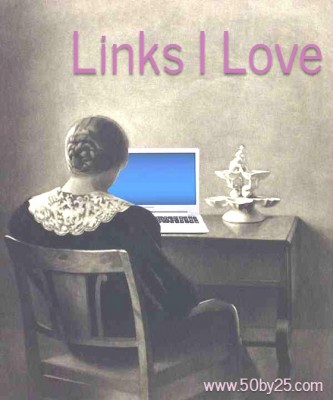 CAREER / BUSINESS
The Secretary Problem: Use this algorithm to determine exactly how many people you should assess before making a new hire or choosing a life partner.. (Slate)
How to Be Mostly O.K. (and Occasionally Fantastic) at the Whole Working Mom Thing. (New York Times)
How to Have a More Enjoyable Commute. (New York Times)
Sorry for the Delayed Response. (New Yorker)
PRODUCTIVITY / SOCIAL PSYCHOLOGY
If You Want to Feel Happier, Don't Bother Faking a Smile. (Lifehacker)
Practical Ways to Improve Your Confidence (and Why You Should). (New York Times)
How to Have More Focused Hours in Your Day. (Zen Habits)
Use a 'Productivity Song' to Train Your Brain to Work. (Lifehacker)
Why Facts Don't Change Our Minds. (James Clear)
Everyone Fails. Here's How to Pick Yourself Back Up.. (New York Times)
HEALTH / FITNESS
Could special activewear give me better posture? I put a new slouch-correcting line through the motions. (Well & Good NYC) I want to try this!
Blueberries May Promote Heart Health. (New York Times)
Protecting Sleep in the Hospital, for Both Patients and Doctors. (New York Times)
Could a Gut Bacteria Supplement Make Us Run Faster?. (New York Times)
Even One Extra Walk a Day May Make a Big Difference. (New York Times)
I found a $1 foot softening scrub so good I'd be willing to pay $1,000. (Well & Good NYC) I really need to try this… my feet are pretty calloused!
TRAVEL
How Loyalty Is Driving Marriott's Luxury Rental Platform. (Skift)
Point of Difference: How to Stand out in a Crowd of Competitors?. (Hotel News Now)
Here's one way to stand out: Taco Bell Is Pretty Serious That Its Pop-Up Hotel Won't Be Its Last. (Skift)
Why Historic Buildings Make Great Hotels. (Hotel News Now)
The Hotels Paradox: Keeping Tech Cutting-Edge But Simple. (Skift)
Delta Announces Major Investment in Main Cabin Service. (Travel Codex)
How to Survive the Middle Seat. (Lifehacker)
Eurowings Needs Luck as It Tries to Implement a New, Coherent Strategy. (Cranky Flier)
Southwest Air's Paint Guru Keeps 750 Airplanes Looking Sharp. (Skift)
KLM Has Some Unusual Advice for Its Customers: Fly Less. (Bloomberg)
For 'Terminal Tourists,' Airports Aren't Just for Flying Anymore. (Bloomberg)
How to Bring Home the Best Vacation Memories. (Lifehacker)
MISCELLANY
Why I Do Things That Scare Me — and Why You Should Too. (Teen Vogue)
How to make the world's crispiest hash browns. (Lifehacker)
How to Throw a Dinner Party on a Weeknight (Yep, It's Possible). (Greatist)
Make Terrible Chores Better by Combining Them. (Lifehacker)
Meet the Boring App That Spiced Up My Sex Life. (Greatist)
Dear Therapist: It's Hard to Accept Being Single. (The Atlantic)
11 active first-date ideas that'll have you swiping left on the usual dinner-and-drinks plan. (Well & Good NYC)
6 Ways To Make Grown-Up Friends In A New City. (Camille Styles)
18 Summers with Your Children. (Friday Forward)
Prevent Awkward Family Conversations With an FAQ. (Lifehacker) Mmm, this one sounds pretty weird to me. Any thoughts?
Teach Your Kid About Money by Creating an Imaginary World. (Lifehacker)
Is being rich a requirement for maintaining friendships in 2019?. (Well & Good NYC)
Now You Can Return Unwanted Amazon Items to Kohl's. (Lifehacker) I took my return back to Kohl's the other day and it was so nice and easy!
Have You Reduced Your Cable Bill by Threatening to Cancel?. (Lifehacker)
---
Like this post? Want more fun articles in real time? Follow me on Twitter or become a Facebook fan to get similar stories all week long.