Want to stay in bed longer? Here's what I've been loving, laughing at, and getting intrigued by all week long. Now cozy up with your laptop/tablet and enjoy 🙂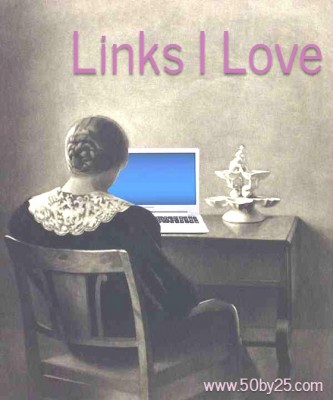 CAREER / BUSINESS
How to Use Alexa to Help You Prep For a Job Interview. (Lifehacker)
How to Stop Feeling Jealous of Other People's Success. (Medium)
How to Survive the Challenges of Working Remotely. (Lifehacker)
Why Do We Use a Different Vocabulary at Work?. (New York Magazine)
The Danger & Downside of Professional Ghosting. (Friday Forward)
Related: No, You Can't Ignore Email. It's Rude.. (New York Times) I love this article.
How Mary Dillon Turned Ulta Beauty Into The Leading Cosmetics Retailer. (Fast Company)
One Pass to Ski Them All. (Bloomberg)
PRODUCTIVITY / SOCIAL PSYCHOLOGY
Helping Everyone: Four Tips for Delegating Without Hurting Team Productivity. (Laura Stack)
Good news: Listening to music at work is probably a good thing for your productivity. (Well & Good NYC)
Changing Your Day Versus Changing Your Trajectory. (The Simple Dollar)
Connecting to Understand People Who Hate You. (Friday Forward)
This Is The Most Powerful Way To Make Your Life Fantastic. (Barking Up the Wrong Tree)
HEALTH / FITNESS
How to Quickly Stop Bleeding From a Shaving Cut. (Lifehacker)
Obesity Tied to Higher Cancer Rates in Younger People. (New York Times)
The Challenge of Managing Other People's Pain. (New York Times)
The Physical Manifestation of Emotions. (Furthermore from Equinox)
Vitamin or Mineral Supplements Don't Prevent Dementia. (New York Times)
Here's why that annoying friend of yours never gets a hangover. (Well & Good NYC) Oops, this is me – have only had a hangover once in my life. (But it was BAD when I did.)
Can't Do a Pull-up Yet? Here's How to Get it Done. (Nerd Fitness)
A Swimmer Saved by What She Lost. (New York Times)
Power Pair: The Knierims. (Furthermore from Equinox)
TRAVEL
American Cancels Flights Because of Shoddy Overhead Bins. (Skift)
Man gets obese co-passenger to pay him $150 to 'compensate' for taking extra room. (Secret Flying)
U.S. Airlines Make It Easier to Redeem Frequent Flyer Miles: New Study. (Skift)
JetBlue and Alaska Feel Pinch From New U.S. Transcontinental Fare War. (Skift)
United Tests Software to Hold Planes for Late-Connecting Passengers. (Skift)
Legacy Airlines Look to Asia for Travel Technology Innovations. (Skift)
Southwest paid for FAA inspector during shutdown. (Market Watch)
Any doubts about the 'Southwest effect?' Check the numbers at Love and DFW Airport. (Dallas Morning News)
Airport Service Quality Awards – winner reaction. (Airport World)
Hilton CEO: 'We're Not Trying to Compete With Google, Amazon and Apple'. (Skift)
How to Win at Travel Marketing in the Age of Google and Expedia. (Skift)
How to Evaluate the ROI of Hotel Social Media Influencers. (Hotel News Now)
Travel Megatrends 2019: Travel Upselling Gets Smarter Than Ever. (Skift)
Bleisure Is the Biggest Trend in Business Travel. (Travel Pulse)
Carnival Boosts Star Power Strategy With Emeril Restaurant. (Skift)
How Much Longer Can Lyft Maintain Its Friendly Image?. (Bloomberg)
This 1987 Snowcat Mobile Bar Conversion Is Touring Ski Resorts Across The West. (Unofficial Networks) This and the Taco Beast are pretty awesome… but I still think Taco Beast missed an opportunity in not being named Tacocat.
Put Leftover Foreign Currency on a Starbucks Gift Card. (Lifehacker)
MISCELLANY
John Hickenlooper Announces That He Is Running for President. (5280 Magazine)
How Parking Garages Track Open Spaces, and Why They Often Get It Wrong. (How Stuff Works)
Woman reads fine print on insurance policy, wins $10,000 in hidden contest. (CBS News)
Why 'ji32k7au4a83' Is a Remarkably Common Password. (Lifehacker)
Remove Pet Hair From Fabrics Using Your Dryer. (Lifehacker)
Skip Straight to the Recipe With This Chrome Extension. (Lifehacker) Ugh, this drives me nuts.
Streamline Your Makeup Bag. (Furthermore from Equinox)
How to Tidy Up After You've Kondo-ed Everything. (New York Times)
These Days, Expressing Sympathy Is Seamless. (New York Times)
And finally, for a laugh: Parents, Draw a Railroad on the Back of Your Shirt. (Lifehacker) But while we laugh, this is genius and I would totally do it!
---
Like this post? Want more fun articles in real time? Follow me on Twitter or become a Facebook fan to get similar stories all week long.