Want to stay in bed longer? Here's what I've been loving, laughing at, and getting intrigued by all week long. Now cozy up with your laptop/tablet and enjoy 🙂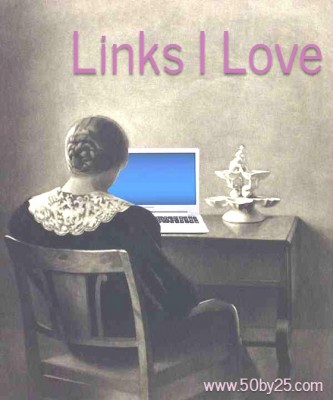 CAREER
Rising Instagram Stars Are Posting Fake Sponsored Content. (The Atlantic)
How to Work From Home Without Falling Into a Pit of Despair. (Lifehacker)
Many employees' expense claims are becoming more unusual. (Economist)
How to Address a Not-So-Self-Aware Co-worker. (Daily Muse)
Why You Shouldn't Quit Your Job. (Medium)
PRODUCTIVITY/SOCIAL PSYCHOLOGY
Is Your Procrastination Laziness or Fear? Five Fears to Face to Find Out. (Laura Stack)
Related: What I learned about procrastination while scaling my startup to 4.2 million users. (Medium)
A Little Breathing Room: Five Ways to Catch Up and Improve Your Productivity. (Laura Stack)
Don't drown in email! How to use Gmail more efficiently.. (Andreas Klinger) I spent some time on Boxing Day setting up my personal email like this, and I love it! Planning to set up my work email the same way this week, and I'm excited to start 2019 feeling ahead of the game on email.
How to Become the Best of the Best. (Lifehacker)
11 Ways to Be a Better Person in 2019. (New York Times)
Why reading 100 books a year won't make you successful. (Medium) Good thing, because I'm only going to hit about 70 this year 😉
My Weird '3 Year' Rule + How I Used It To Jump-start Change. (Yes and Yes)
Simplify Life: What Can You Remove?. (Medium)
How to Make a Big Decision. (New York Times)
How to Make Friends, According to Science. (The Atlantic)
HEALTH/FITNESS
Pillows are basically fake news unless you sleep in one particular position. (Well & Good NYC)
Find Out What Animal You Can Lift With This Calculator. (Lifehacker) I did this for my Chuze Fitness Team Training workout this week, where we were doing sandbag upright rows, and found out I was lifting a baby seal. I liked that 🙂
10 things nobody tells you about CrossFit. (Well & Good NYC)
The Truth About Cycling Speed. (Furthermore from Equinox)
Here's a secret: Sprinting on a treadmill doesn't have to totally suck. (Well & Good NYC)
Excess Weight Increases Asthma Risk. (New York Times)
A Nutritionist's Advice on How to Eat Whatever You Want Over the Holidays. (Greatist)
Why Fasting Diets Are About to Get More Extreme. (Medium)
Can cayenne pepper really help boost your metabolism?. (Well & Good NYC)
The Best Foods for Athletes. (New York Times)
Is Buying Used Workout Clothes Genius or Disgusting?. (Greatist)
TRAVEL
On the menu. (Airport World)
The Worst Foods to Eat Before a Long Flight. (Greatist)
Airlines Research Animal Fat as Sustainable Alternative to Fossil Fuels. (Skift)
Air France-KLM Launches a Unit to Churn Out Travel Startups. (Skift)
Similar: Germany Makes Strides to Become 'Europe's Silicon Valley' for Travel Startups. (Skift)
Southwest Airlines Expects Its Cost Control Issues Will Linger. (Bloomberg)
European Regulators Will Focus on Distributors' Restrictive Airline Contracts. (Skift)
Alaska Airlines Hints It May Finally Join the Oneworld Alliance. (Skift)
Airlines We Lost 2018. (Cranky Flier)
Aviation Industry Weighs Implications of Gatwick Drone Incident as Suspects Released. (Bloomberg)
Cybersecurity spending increases but challenges remain for airlines and airports. (Future Travel Experience)
How 2 U.S. Airports Are Unshackling Bureaucracy to Give New Businesses a Try. (Skift)
The next big thing?. (Airport World)
The 2018 Innovators in Travel, Hospitality and Aviation. (Skift)
Why Royal Caribbean Is Thinking Beyond Ship Size. (Bloomberg)
6 Ways Celebrity Edge Is Changing the Game for the Cruise Industry. (Skift)
Hotels Play a Bigger Role as Matchmakers With the Help of Technology. (Skift)
Hotels Struggle to Stop Resellers From Undercutting Their Rates. (Skift)
How Business Intelligence Changes the Game for Hotel Operators. (Hotel News Now)
Beyond the Blog Post: How to Create Content That Travelers Will Love. (Hotel News Now)
What the Travel Media Gets So Horribly Wrong About Africa. (Skift)
Downtown 2.0: How One City Revamped Its Urban Core and Reshaped What Meetings There Can Be. (Skift)
MISCELLANY
Why Most of America Is Terrible at Making Biscuits. (The Atlantic)
Dump Your Nasty Junk Drawer in the Garbage. (Lifehacker) The commentary on each picture makes this hilarious!
Why the Digital Detox Should Die. (Medium)
Thoughts on Purpose and Retirement, Early or Otherwise. (The Simple Dollar)
There's one way to tell whether you're spending too much time with your new hot fling. (Well & Good NYC)
No, sleeping in separate beds does not mean your relationship is doomed. (Well & Good NYC)
The Fallacy of the 'I Turned Out Fine' Argument. (New York Times)
Teach Your Kids to Be Polite to Voice Assistants. (Lifehacker)
This Spanish Tradition Is Better Than a New Year's Resolution. (Greatist)
What to Call People From Every State. (Lifehacker)
And finally, for a laugh:
Businessman Goes Home For The Holidays To Network With Family. (The Onion)
---
Like this post? Want more fun articles in real time? Follow me on Twitter or become a Facebook fan to get similar stories all week long.