Want to stay in bed longer? Here's what I've been loving, laughing at, and getting intrigued by all week long. Now cozy up with your laptop/tablet and enjoy 🙂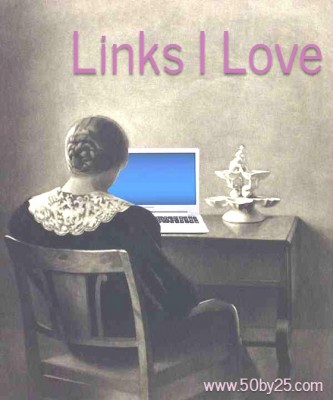 CAREER
Meeting Etiquette – Off the Grid. (Hotel News Now)
Should we be working less?. (Big Think)
Feeling undervalued at work? Stop the self-doubt spiral with a super-simple solve. (Well & Good NYC)
What If a Female CEO Acted Like Elon Musk?. (The Atlantic)
There is No Unmarked Woman. (Ozarks Technical Community College)
PRODUCTIVITY/SOCIAL PSYCHOLOGY
Schedule Time for Yourself … and Hide!. (Patty Azzarello)
Say no to meetings! And 3 other ideas to keep your workplace happy and healthy. (TED Talks)
You Have to Stop Canceling and Rescheduling Things. Really.. (Harvard Business Journal)
The Best Time of Day to Give Constructive Criticism. (Lifehacker)
Five lifestyle changes to enhance your mood and mental health. (The Conversation)
How to Cope with Secondhand Stress. (Harvard Business Journal)
The Life Changing Advice of 100 Insanely Interesting People. (Medium)
How Time Blocking Has Helped Me Get More Done. (The Sophisticated Gal)
How to Make Better Decisions. (Lifehacker)
There's a science-backed reason you have your best ideas in the shower. (Well & Good NYC)
Can getting under one person really help you get over someone else?. (Well & Good NYC)
Asking Someone for a Favor? Five Tips to Write a Better Email Request. (The Simple Dollar)
16 Interesting, Better Small Talk Questions. (Yes and Yes)
Improve Homework Time With These Concentration Hacks for Kids. (Lifehacker)
Mastering Distraction Through Practice. (Friday Forward)
How to Make Time for In-Between Sized Projects. (Medium)
The biggest indicator of your personality type is definitely whether you make your bed each day. (Well & Good NYC)
What Personality Tests Really Deliver. (New Yorker)
HEALTH/FITNESS
It's Hard for Doctors to Unlearn Things. That's Costly for All of Us.. (New York Times)
Fitness Myth: Running Hurts Your Joints. (Furthermore from Equinox)
Get in an intense workout anywhere using this completely collapsable Pilates reformer. (Well & Good NYC)
How to Get Strong. (New York Times)
7 benefits of swimming that'll make you want to splurge on an indoor pool membership. (Well & Good NYC)
Improve Post-Workout Digestion. (Furthermore from Equinox)
Chewing Gum Has Some Seriously Scary Side Effects, According To Science. (Bustle)
Can somebody please tell me once and for all if pickles are actually good for you?. (Well & Good NYC)
Hospital Food You Can Get Excited About. (New York Times)
Why we love avocado toast: How a healthy food trend gets made. (Well & Good NYC)
Natural rosacea treatments include coffee, according to derms. (Well & Good NYC)
Why Jillian Michaels has reversed her thinking on two controversial health practices. (Well & Good NYC)
Hit Your Sleep Sweet Spot. (Furthermore from Equinox)
More natural light in your home means fewer germs—seriously, science says so. (Well & Good NYC)
TRAVEL
Frequent Business Travelers Need More Sleep to Survive. (Skift)
Measuring the Value of Wellness to a Hotel Brand. (Skift)
Yata Introduces Flexi Stay Hotels Offering Anytime Check-In/Check-Out and Usage-Based Pricing. (Hotel News Now)
10 Airbnb tips to find the best places + avoid grody hovels. (Yes and Yes)
Soho House Is Turning to Co-Working to Give It an Edge Over WeWork. (Skift)
At The Front Desk, Voice Inflection Can Change The Entire Meaning Of What We Say. (Hotel News Now)
Asia leading the charge as airlines and airports embrace customer-facing robots. (Future Travel Experience)
Air New Zealand Will Make a Push Into Electric Air Taxis. (Skift)
Why So Many Top Restaurants Are Closing for Dinner. (Food and Wine Magazine)
Moxy, from JetBlue Airways founder, will be a 'tech company that just happens to fly airplanes'. (Dallas Morning News)
American May Prohibit Changing Nonrefundable Tickets After Congressional Proposals. (Skift)
How Hotels Need to Balance the Amenities We Want Versus Those We Actually Use. (Skift)
Frontier Lowers Its Change Fees as Competition Heats Up. (Skift)
Fee Regulation: Congress Should Give Up and Airlines Should Shut Up. (Cranky Flier)
Delta on facial recognition for boarding: 'If it works in Atlanta, it'll work anywhere'. (Dallas Morning News)
Frontier Lowers Its Change Fees as Competition Heats Up. (Skift)
Etihad-Emirates combo: Hyperloop to the rescue?. (Wandering Aramean)
JetBlue Founder Sees His Startup as Tech Company That Happens to Fly Planes. (Skift)
Loyalty Beyond Points and Miles: Creating Rewarding Experiences for the Experiential and Millennial Traveler. (Skift)
How airlines can get it right when things go wrong. (Tnooz)
MISCELLANY
Connecting Money Management and Time Management. (The Simple Dollar)
Two Marriage Hacks That Can Make All the Difference. (Rev Lydia)
Parenting Advice: Don't Kill Them. (Medium)
The Gender-Neutral Words You Need to Know for Back to School. (Teen Vogue)
Americans Strongly Dislike PC Culture. (The Atlantic)
The Fight for the Right to Repair: Why It's Getting Harder to Fix Your Own Stuff. (The Simple Dollar)
Turn Off Your Push Notifications. All of Them.. (Wired) I have text message notifications turned off and I LOVE it. If something is important, the person will call or email.
It's Complicated: Dating Without Texting Is the Absolute Best. (New York Magazine)
What You Can Control. (The Simple Dollar)
---
Like this post? Want more fun articles in real time? Follow me on Twitter or become a Facebook fan to get similar stories all week long.