Want to stay in bed longer? Here's what I've been loving, laughing at, and getting intrigued by all week long. Now cozy up with your laptop/tablet and enjoy 🙂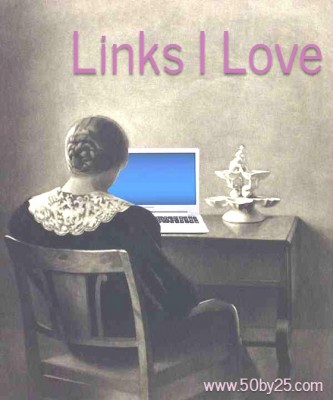 CAREER
Examples of Toxic Femininity in the Workplace. (New Yorker) This is hysterical!
Six Myths about Success That Can Hold You Back. (Greater Good)
You Are Not Alone — Everyone Hates All Hands Meetings. (Above the Law)
To Find Meaning in Your Work, Change How You Think About It. (Harvard Business Journal)
PRODUCTIVITY/SOCIAL PSYCHOLOGY
In Defense of Laziness. (Medium)
Step-by-Step Improvement: Five Ways to Build a Better To-Do List. (Laura Stack)
10 Reasons Why We Don't Stick to Things. (Zen Habits)
Your New Year's Resolutions Really Can Change Your Life. (Greatist)
To Make Your New Year's Resolution Stick, Outsmart Your Teenage Brain. (LinkedIn)
How to Fix Your Failing New Year's Resolution. (Lifehacker)
Here's What Happened When I Ditched My Alarm Clock For A Week. (Thrive Global)
Related: Don't Set Your Alarm to Your Favorite Song. (Lifehacker)
The unpleasant truth behind why we "can't" break bad habits. (Medium)
Digital Detox: How and Why to Recharge Your Mind With an Unplugged Weekend. (The Simple Dollar)
How to Read More… A Lot More. (Thrive Global)
How To Succeed With People According To The Most Connected Man In Business. (Medium)
What a Bestselling Author Learned by Dropping Out of Law School. (Heleo)
Why your relationships may be key to your longevity. (Well & Good NYC)
Feeling Good Works: Why Optimism Injects New Life into Productivity. (Laura Stack)
My BFF Makes 'Your Mom' Jokes About My Dead Mom — and I Love Her for It. (Modern Loss)
Do You Live in One of the Happiest American States?. (National Geographic)
HEALTH/FITNESS
Fitbit sleep study reveals women may snag more sleep than men. (Well & Good NYC)
How Loneliness Affects Our Health. (New York Times)
6 ways to boost your brain health with food. (Well & Good NYC)
Bring Your Own Food to a Holiday Party. (Furthermore from Equinox)
The science is in: exercise won't help you lose much weight. (Vox)
Which workout is better for you: running or spinning?. (Well & Good NYC)
The simple secret to making post-run back pain a thing of the past. (Well & Good NYC)
Practical Winter Running Tips: Running Layers, Shoes and More. (Run to the Finish)
Here's what you need to know about the just-released Peloton $4K treadmill. (Well & Good NYC) This sounds amazing… but that price tag 🙁
Oh s*t! Science says swearing can boost your workout. (Well & Good NYC)
Similar: The scientific reason smiling might make your workout more powerful. (Well & Good NYC)
Flexible Training. (Furthermore from Equinox)
Sniff your S.O.'s clothes for some stress-relieving aromatherapy—seriously. (Well & Good NYC)
Can the Weather Make Bones and Joints Ache?. (New York Times)
How to Know Whether You Have the Flu. (Lifehacker)
Skiers Need Extra SPF. (Furthermore from Equinox)
TRAVEL
High seas high tech: How the cruise industry is innovating. (Tnooz)
CES 2018 Report: A New Data Era Will Reshape the Travel Industry. (Skift)
Hotel Loyalty Rates Finally Gave Room Key Site an Advantage. (Skift)
What travel brands can learn about reputation from a shed in London. (Tnooz)
How airlines can do social media service better. (Tnooz)
In Loving Memory of Virgin America. (Conde Nast)
Southwest Airlines sues deal website over use of 'proprietary' fare data. (Dallas Morning News)
CEO Interview: Trainline Aims to Steal Airline Share Down the Line. (Skift)
Delta Finds Passengers Paying for Upgrades With Their Own Money Is Big Business. (Skift)
Flight problems? Now American Airlines will fork over extra miles on the spot. (CNN)
Fliers paid a record $1.2 billion in baggage fees last quarter. (CNN Money)
How One Woman Traveled to 91 Countries With Only a Carry-on. (Travel & Leisure)
MISCELLANY
Staying Ahead of Becoming Obsolete. (The Simple Dollar)
This Is The Easy Way To Save Money: 6 Powerful Secrets From Research. (Barking Up the Wrong Tree)
Christmas Gifts That Matter: Buying for People in Tough Times. (The Simple Dollar) I know this is a little out of season, but it's good for other gifts as well.
Be the Parent Who Puts 'No Gifts' on Your Kid's Birthday Party Invite. (Lifehacker)
Screen-Time Restrictions Might Not Mean All That Much. (Lifehacker)
Is It Too Cold to Walk Your Dog?. (Lifehacker)
Why spaetzle is the winter noodle to rule them all. (Lifehacker) I love spaetzle!
10 Tips for Recipe Success. (Budget Bytes)
An Open Letter to (Male) Chefs. (Medium)
How to Give a Speech Like Oprah. (Lifehacker)
How (and Why) to Build a House Book. (The Simple Dollar) I need to do this!
---
Like this post? Want more fun articles in real time? Follow me on Twitter or become a Facebook fan to get similar stories all week long.