Happy New Year! Want to stay in bed longer? Here's what I've been loving, laughing at, and getting intrigued by all week long. Now cozy up with your laptop/tablet and enjoy 🙂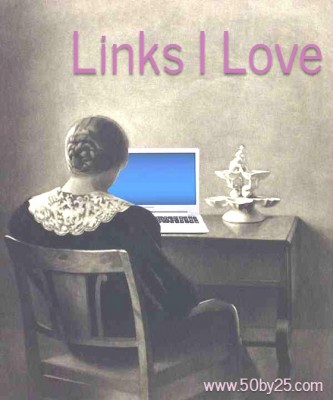 CAREER
The surprising ways that working out could give your career a boost. (Well & Good NYC)
An important business lesson to learn from dogs: Do you have the right team? (Patty Azzarello)
Kering's Latest Luxury: A Generous Parental Leave Policy. (New York Times)
PRODUCTIVITY/SOCIAL PSYCHOLOGY
Here's how to actually keep your New Year's resolutions. (Well & Good NYC)
On the flip side: The Danger of Setting Specific Goals. (Deep Existence)
Why time management is ruining our lives. (Guardian)
Research Reveals 5 Powerful Rituals That Will Make You Resilient. (Barking Up the Wrong Tree)
HEALTH/FITNESS
Nike's Trying to Build a Sub-Two-Hour Marathoner, and We're Along for the Run. (Wired)
Running as the Thinking Person's Sport. (New York Times)
The Fitness Trends You Won't Stop Hearing About in 2017. (Thrillist)
Everyone is doing the Paleo Diet wrong, according to new research. (Well & Good NYC)
Personal Trainers Reveal the Worst Exercises. (Thrillist)
A new lawsuit claims a popular drugstore face scrub is damaging your skin. I used St. Ives Apricot Scrub a ton as a kid, but had heard this rumor a while ago and stopped using it. (Well & Good NYC)
TRAVEL
There are a ton of these week – guess when I unplug from work I really dial into work news!
Bed and board. (Airport World)
This Airport's Crazy 'Smartphone Toilet Paper' Is Actually Brilliant. (Thrillist)
Five of the Most Creative Airline Patents from 2016. (Skift)
Civility, Empathy and Simple Secrets to Better Travel. (Skift)
Phony comfort pets, owners perplex airlines. I've seen this a lot and it drives me nuts. I love animals, but you shouldn't be flying with your pet unless you're moving across the country. (USA Today)
For an Airline That Doesn't Overbook, JetBlue Sure is Bumping a Lot of Travelers. (Cranky Flier)
American Airlines is shrinking in Phoenix. (AZ Central)
5 Things That Frequent Flyers Have to Look Forward to in 2017. (Skift)
What is in-store for airport retail?. (Airport World)
A Celebration of the Brands That Cared in Airlines and Hospitality. (Skift)
Airbnb Flights: Should It Build, Buy or Borrow an Airline Booking Service? (Skift)
Growing the hotel revenue management talent pool. (Tnooz)
The Hotel of the Future Will Be More Customer-Centric and Experience-Driven. (Skift)
Visions of the Future. (Travel Insider)
New survey reveals that British kids enjoy more overseas holidays than ever before. (Airport World)
Travel With Dirty Clothes and More Contrarian Travel Tips From a Celeb Chef. (Skift)
Small Ski Resorts Pitch Authenticity to Compete With Giant Rivals. (Skift)
Should Mount Rainier Get Cell Service or Remain a Tech-Detox Zone? I'm all about adding service so it's safer; people shoulds use their own self-control to not be on their phones. (Skift)
Why President Trump might be a boon for autonomous vehicles. (Economist)
MISCELLANY
Chefs+Tech: No-Tipping Policies and the Future of Dining Out. (Skift)
Related: Foreign Visitors to Vegas Don't Understand the Tipping Culture. (Skift)
Inside Ivanka and Tiffany Trump's Complicated Sister Act. (Vanity Fair)
Finally, for some offline fun: How We Retreat: Zapier's Favorite Team-Building Games. My friends and I absolutely love Code Names, so now I'm eager to try the others on this list! (Zapier)
---
Like this post? Want more fun articles in real time? Follow me on Twitter or become a Facebook fan to get similar stories all week long.