(Posted 24 hours later because of internet issues. But here's an update: I did my Leap Like a Puma leg workout last night before we went to dinner!)
This weekend was quick, but it was great. As I wrote on Friday, I started out the weekend by flying to Arizona and having date night with Adam. He took me to a fantastic wine bar in Chandler, Vintage 95, and we had the best time. Although it was a hot pick for a Friday night and we were unable to get a reservation inside (we were going to be on a couch on the patio, made bearable by misters), a couch inside opened up and I would argue that we had the best seat in the house .We were able to cuddle up side by side while also getting to people watch all around the room. Between that and the amazing food (seriously one of the best meals I've ever had), we loved it!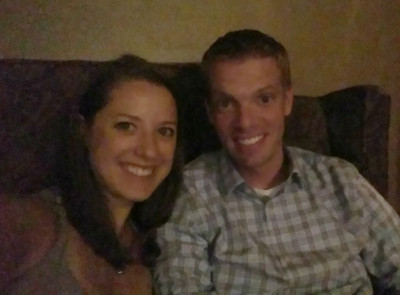 Saturday morning, we were up early for what was really the perfect morning. First, I baked blueberry orange scones for the two of us and Adam's son, based on a cranberry orange scone recipe my mom used to make all the time. I substituted fresh blueberries for the dried cranberries, and they were so yummy!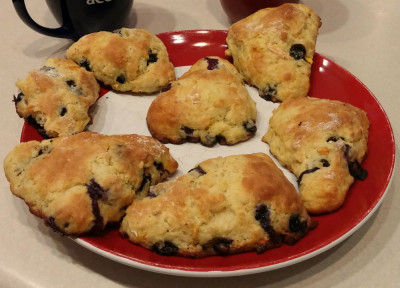 Then, I needed to squeeze in a very quick workout before we needed to get Coach Adam and his son over to soccer. Even though I'm back to working in Dallas, I haven't been back to my beloved Flywheel yet. I'm going to be using Classpass to get my boutique exercise fix, and since my schedule for September was so erratic, I'm waiting for October to sign up. In the meantime, I've been doing a lot of "Pinterest workouts". As long as you know the moves, I think they're better than video workouts because you can watch/listen to whatever you want while you work out. I am a big fan of working out while watching Dallas Cowboys Cheerleaders: Making the Team – in part because I love the excitement of a dance audition process. Even though I was never a cheerleader, I remember my own big auditions of the year when I was a kid: every summer for scholarships at my dance school, every fall for the Nutcracker, and every spring for apprenticeships with the New York City Ballet.
These days, I don't do a lot of dance workouts – I like barre workouts but I never want to sit through a video to get them done. (I wrote a barre-style Pinterest workout a few years ago, but I never seem to remember I have that when it's time to work out.) In fact, my favorite type of Pinterest/video workout is kickboxing – so quite the opposite! On Saturday morning, I made up a quick six minute circuit and was able to squeeze in two rounds before it was time to start getting ready for soccer. Even though this circuit doesn't require any equipment and can also be done in a very small place, and even though I only did two rounds, my back/shoulders were really sore the next day, so I think I worked them out well. (Yes, even though soreness is not technically proof of a good workout.)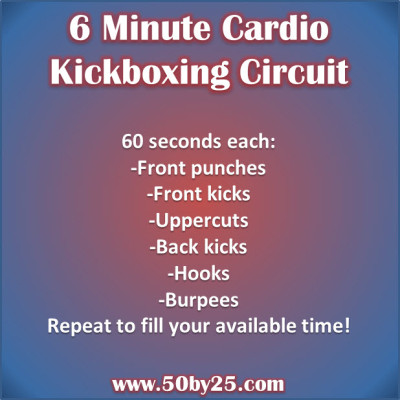 This workout will definitely get your heart rate up pretty quickly – just make sure that you are punching/kicking hard and fast. Remember that each move is only 60 seconds, and it mostly alternates between arms and legs so you can go hard but still get a bit of a break whenever you switch. (I'll admit that the burpees near the end are kind of killer and a "finisher" move.) On the hooks, I like to think of the advice my brothers gave me when I was in preschool: "If anyone bothers you, just remember: right hook to the body, left hook to the head." I never used that advice when I was a kid, but it's still a story my family laughs about today 🙂
Today, I am just arriving in London after a long Sunday of travel (thank you, multiple mechanical delays on multiple planes), and hoping I make my tight connection to Nice, France, where I'll be spending the week in workshops. I'm not sure how I'll be feeling by the time work wraps up tonight, but with quick workouts like this all over Pinterest, there's no excuse for me not to squeeze something in. I'm writing it here to stay accountable!
Happy Monday 🙂