Recently, I was on an online dating site answering the quiz questions that help identify what percent of a match you are for someone else. With the format of this site, you can see all the questions and choose which ones to answer, but you don't see the potential answer choices until you click on the question to highlight it. One of the questions was, "How do you feel after a day of doing nothing?" Curious, I clicked on it – what could the answer choices possibly be for this? Well, they were quite simple: you could choose "Good" or "Bad." But those simple choices really surprised me. How on earth could you feel good after a day of doing nothing??
Okay, so perhaps I'm not the most empathetic person! But I have always been someone who's thrived on doing everything, and on trying to squeeze as much into my day as I can. While I hate the way it's been misappropriated in pop culture to mean "do lots of idiotic things without regrets," you only live once, right? I want to do as much as possible with my life to make sure I'm living it to the fullest, and the idea of a day spent doing nothing just seems like a horrible waste to me.
But this weekend, I kind of ended up doing just that. Thanks to a snowstorm this weekend that made the roads kind of crappy, I ended up canceling a bunch of plans I had this weekend. And while I still got to do some really fun stuff that made me happy – do my first ever long run on a treadmill, go to a hockey game with my friend Caitlin, toast beermosas at a brewery while watching the Broncos game with some new girlfriends – there was actually a lot of time I spent just kind of sitting around my apartment not doing much of anything. And that made me feel really, really crappy.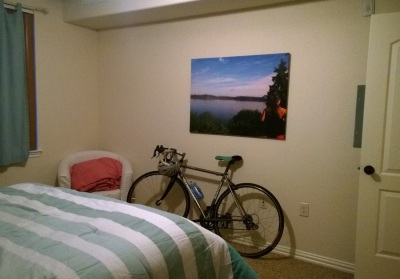 All the research basically says that doing nothing makes you more productive. I definitely agree that you need to take breaks and find time to relax and recharge, but when I end up doing nothing for too long it drives me bonkers. I thought it was interesting that my threshold for "laziness is making me crazy" was cut down to just a few hours this weekend – probably because I had just come back from a vacation where I was already getting to relax a lot. I wanted to get out there and do everything! Unfortunately, this weekend, I truly wasted time halfheartedly switching from one lazy task to the next, without actually settling into the moment and enjoying what I was doing. And so on Sunday night, when I looked back at the weekend, I wasn't too happy with how I had spent all that time.
There are obviously times when I'm less productive than others – and I think that kind of a break is needed and it's not something to feel guilty or beat yourself up over. Of course I love relaxing. I like curling up with a book in bed and reading for a full hour or two till I finish it. I love going for a hike or a run with some podcasts as food for thought, with no set time that I have to be back to do something else. Okay, I don't much care for lying around watching TV, but that's mostly just because I've trained myself to only do that at the gym – which means if I want to watch a show, I have to get off my butt and be active to do it. Do those things count as "doing nothing?" I think it's really important to be mindful of whatever you're doing – to enjoy your movie on the couch wholeheartedly without getting the dreaded FOMO about what else you could be doing instead.
The idea of intention is why I don't feel hypocritical sharing something like the Cult of Busy article in yesterday's Links I Love, but still talking about how frustrated I was to not be busy this weekend. Despite the first few paragraphs of that article, I don't think it's bad at all to be busy. However, I think it's important to be busy with things that you love doing. I don't pack my weekends in order to brag to others about how OMG busy I am; I do it because I genuinely don't want to waste time not getting to do cool things. Derek Sivers wrote an awesome post on choosing the "hell yeah" activities to occupy your time, and I think my biggest problem with this weekend was how I only did a few "hell yeah" things (noted above), then spent the rest of my time sitting around my apartment not feeling very "hell yeah" about anything.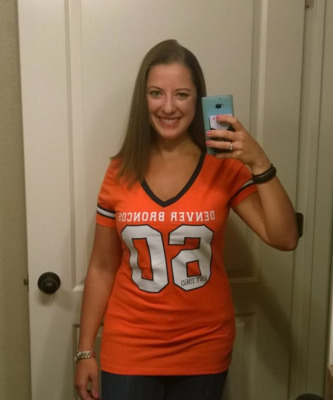 I'd be really curious to hear your thoughts in the comments. Am I the only one who hates doing nothing? Do you see a free weekend as something to be filled with activities, or do you resent the activities that get in the way of your free weekend?