Want to stay in bed longer? Here's what I've been loving, laughing, and getting intrigued by all week long. Now cozy up with your laptop/iPad and enjoy 🙂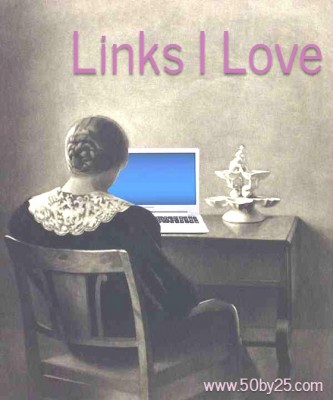 CAREER
Why I don'€™t believe in the concept of a "€œdream job." Amber sums up my thoughts exactly! (Girl with the Red Hair)
Why Girls Get Called Bossy, and How to Avoid It. (Linked In)
5 Things All Bosses Should Be Doing (That Teachers Already Do). (Thought Catalog)
How to Become a Public Speaker Who Wows Your Audience. (Levo League)
I work from home every Friday, and honestly, can end up doing a lot of work on the weekend as I keep checking my email and doing "just one little thing. So I loved How to switch off when you work at home. (Kim Lawler Creative)
The Chokehold of Calendars. (Medium)
PRODUCTIVITY/SOCIAL PSYCHOLOGY
Never Hold Coffee While Negotiating. (Business Insider)
The Science of Social Proof: 5 Types and the Psychology Behind Why They Work. (Buffer)
The Productivity Guinea Pig: What We Can Learn from One Person's 365-Day Experiment. (Zapier)
How To Master Your Inbox, Crush Your ADHD And Win At Life Using Workflows. (Under 30 CEO)
How I Cut My Writing Time From 2 Days to 4 Hours. (Buffer)
HEALTH/FITNESS
How to Fit Exercise into Your Routine—No Matter How Busy You Are. (Greatist)
10 Exercise Cheats That Blow Your Calorie Burn. (Time)
How to Do the Perfect Burpee. (Greatist)
This really pisses me off! SoulCycle bans fitness instructors from its classes. (Well + Good NYC) I wrote my own post on this last year, in case you missed it.
Motivation by public shaming: I like it! A Vending Machine that Tweets Your Sneaky Snacking. (Self Magazine)
Um, yes: My social drinking has led to weight gain. How do I cut back? (Eat Well Party Hard)
21 Margarita Recipes for a Healthier Cinco de Mayo. (Greatist)
I'll be trying this at the beer festival I'm attending next weekend: Jim Koch Taught Me How to Drink All Night But Never Get Drunk. (Esquire)
TRAVEL
This is pretty cool: Radical new hotel design looks like giant game of Jenga. (Fox News)
Women are embracing solo travel thanks, in part, to social media, says poll. Hooray! (Tnooz)
Studies Fail to Pinpoint Best Time to Book Air Travel. (Skift)
Uber's Plan To Fix Airports. Somewhat related: my Windows phone doesn't have an Uber app; anyone have alternate suggestions? (Business Insider)
Travel companies caught in a Big Data riptide. (Tnooz)
MISCELLANY
It's tornado season in Dallas, so I appreciated this: How to Survive a Tornado. (Art of Manliness)
Foursquare splits into two, drops check-in, and focuses more on discovery. I'm psyched about this change, since I only use the check-in part anyway. I'd rather have it separate, and now am just hoping it doesn't go away completely! (TNooz)
Why Do So Many Women Wear So Much Makeup? (The Atlantic)
My mom sent me this, and it made me cry. Would You Recognize Your Mother if She Were Lying Homeless on a Street Corner? (Policy Mic)
If you are my friend, watch this. Then move to Colorado with me 🙂 "The Best 4 Minutes Of Your Day". (Movoto)
Finally, for a laugh: 15 Things That Happen When You (Finally) Get Your Own Apartment. YES to #13! (Thought Catalog)
---
Like this post? Want more fun articles in real time? Follow me on Twitter or become a Facebook fan to get similar stories all week long.