I participated in an Ambassador Program on behalf of Millennial Central for Marriott Rewards. I received Marriott Points to facilitate my review as well as a promotional item to thank me for my participation.
As you all know, I travel quite a bit for both work and for fun… and over the years, I've racked up more than 800 nights in various hotels! For the past two years, I've become rather loyal to the Starwood brand, in large part because the Sheraton Dallas has the nicest hotel gym I've ever found anywhere in the world. But my hotel loyalty can change pretty quickly when I move projects/cities! A few years ago, working in Boston, I used to stay at the Marriott Copley Square frequently, and I loved it there – so I was really thrilled when I was offered the opportunity to work with Marriott Rewards® on a series of blog posts.
When I first started consulting, the first piece of advice I was given by more senior consultants was to sign up for accounts with all the hotel/airline loyalty programs. It took a bit of time to get them all squared away, but after that, I was so glad that I got it done! It's really easy to add your loyalty number to any reservation at check in (or sooner), and since it's totally free to join and your points don't expire the way airline miles do, there's really no reason not to sign up, even if you don't travel very frequently. All those points add up over time! I also like to rotate my stays among different hotel chains when I can, since it's great to have multiple options for point redemptions rather than being locked into loyalty to any one program. Although I haven't stayed at Marriotts consistently in a while, I still have some Marriott Rewards points in my account left over from when I was staying at the Marriott Copley; whenever I travel for races and other events, I'm always trying to figure out the best use of them. To join Marriott Rewards yourself, visit Marriott.com/rewards.
So far my favorite Marriott memory was when I traveled with a coworker to Copenhagen – we booked the entire stay on points, which saved us a lot of money to vacation in such an expensive city! The Copenhagen Marriott also had a lounge for their elite members, so we were able to enjoy a pretty incredible breakfast spread (including fresh lox!) every morning – which further helped us to travel on a budget. Marriott Rewards has been rated the best hotel rewards program in the Americas for six years in a row in the Freddies (BTW, frequent travelers, don't forget that voting starts today!), and Marriott Rewards definitely does a great job rewarding their members with perks like nice lounges and upgraded rooms.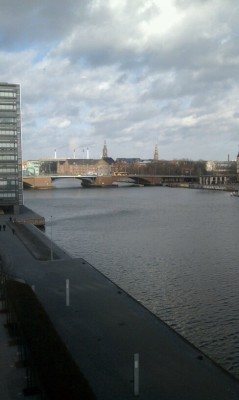 Marriott Rewards is celebrating its 30th birthday this year, and wanted to celebrate by throwing a surprise party… for the lucky friends of their contest winners! From now until the end of February, you can visit YearofSurprises.com to nominate your loved one for a surprise party. This isn't a random drawing, though – nominations will be reviewed based on creativity/uniqueness of entry, overall appeal of nomination essay, and feasibility of the surprise party (full rules at YearOfSurprises.com/Rules). I thought this would be a cool opportunity to let my creative juices flow and figure out something really unique! (My nominee, though, is a secret – can't totally spoil the surprise in case s/he reads this!)
While my friend Blake is a lot better at party planning than I am, I've organized a few successful surprises before. A few years ago, for my best friend's birthday, I threw him a surprise party at a great beer bar in Times Square. By reaching out to one of his coworkers for help, I was even able to get some of his work buddies to come, and he was rather amazed at how wide of a net I had cast in reaching out to people from all different circles. The group effort to make the invitee list had us all meeting new people, and it was a really memorable night!
Last year at almost exactly this time, I was involved in planning a really epic surprise – an island getaway for Theodora to celebrate her 30th birthday! With my background in travel, I was the logical choice to be the coordinator of hotels and flights, and I looked for a place that wouldn't be too far or too expensive but would still allow us to soak up the sun and have a blast. I ended up choosing a suite for us at the Renaissance De La Concha (a Marriott property) in Puerto Rico, and we had a phenomenal time. My only regret was that we didn't get to do it again this year – and in fact, I didn't get to see Miss Theodorable at all on her birthday this year 🙁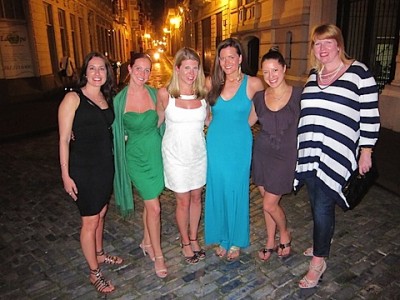 My own 30th birthday is next July, and despite that seeming forever away, my brother already requested that we do a family vacation somewhere tropical, like we did for his destination wedding in the Dominican Republic. Sounds great to me – I can't wait to organize another fun celebration like Theodora's! 30th birthdays are really exciting, and I'm really psyched to get to celebrate with Marriott Rewards for theirs.
Disclaimer: Millennial Central is providing me with a promotional item and Marriott points in exchange for this post series, but I was not pressured to write a positive review and all opinions expressed in today's post are mine alone.