Want to stay in bed longer? Here's what I've been loving, laughing, and getting intrigued by all week long. Now cozy up with your laptop/iPad and enjoy 🙂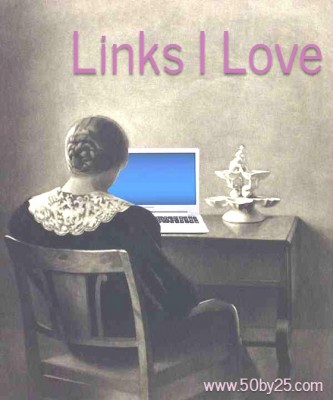 CAREER
Every recent grad should read this! 4 Lessons For Young Entrepreneurs. (Under 30 CEO)
I've frequently thought that I really ought to move to a tropical island or mountaintop and just work remotely… so this was interesting to see the downside! 7 Realities of Working From A Tropical Island. (Thought Catalog)
11 Unlikely Life Lessons From The Super Successful. (Thought Catalog)
PRODUCTIVITY/SOCIAL PSYCHOLOGY
The Daily Routines of 7 Famous Entrepreneurs and How to Design Your Own Master Routine. (Buffer Blog)
The Day I Stopped Saying 'Hurry Up'. (Huffington Post)
Being Busy Does Not Mean Sacrificing Your Brain-Power and Health. (Under 30 CEO)
Try This Tuesday – Prove You're Not Addicted. (The Small Change Project)
4 Ways You Might Be Sabotaging Your Own Time Management. (Time Management Ninja)
10 Tips to Get Back on Track When Life Derails Your Productivity. (Time Management Ninja)
Similar: What to Do When You Screw Up. (Nerd Fitness)
HEALTH/FITNESS
Translating that to sports: What to Do When You Stray from Your Marathon Training Plan. (Shape Magazine)
18 Running Workouts to Try Something New. (Greatist)
Since I'm frequently teased for my baby face, I liked People who look young for their age 'live longer'. (BBC News)
Related: why you should Sleep Like A Baby. (Q by Equinox)
And now turning from tykes to teens: The Case Against High-School Sports. (The Atlantic)
Brain and Brawn: The New Use It or Lose It. (Huffington Post Healthy Living)
Myth busting time! Why Runners Don't Get Knee Arthritis. (New York Times)
And another: The More You Train, The Less Hungry You Are. (SuppVersity)
TRAVEL
(Today's awesome travel stories brought to you purely by Skift. They wrote some great things this week!)
These sound awesome! The Surf Industry Hopes Artificial Parks Will Spread the Sport's Appeal. (Skift)
Another place I can't wait to go: Fan-Favorite Dogfish Head Brewery Gets Into the Hotel Business. (Skift)
This isn't a place, but I'd love to give this service a try! Sharing Economy Comes To Boats and the Waters are Wide Open. (Skift)
How Towel Art Adds a Personal Touch to Hotel Rooms. (Skift)
Skift Asks: Is the TSA Good at its Job? Personally, I think they are terrible at it – I have taken so many banned things through, and been stopped for silly things that play by the rules. "Security theater" indeed!
On the bright side, here's your great customer service story of the week: JetBlue Helps Children With Autism to Practice Getting On Planes. (Skift)
And now some good news for gadget lovers: The Hotel Concierge of the Future May Be Customer Service Via Smartphone, and FAA Panel Backs Easing of Digital Devices on Planes. (Skift)
MISCELLANY
I hate when people are flaky… and so I loved On Flakiness + Devotion. (Alexandra Franzen)
Interesting read: Why I changed my name and what it taught me about who I am. (Buffer Blog)
23 Things Every Woman Should Stop Doing. I'm working on #2 and #19, but I disagree with #23. Planning FTW! (Huffington Post)
The surprising history of Twitter's hashtag and 4 ways to get the most out of them. Since reading this, I've revised my use of "via" to mostly be "by." (Buffer Blog)
And of course, I always like to end with a laugh: Surviving Whole Foods. (Huffington Post)
---
Like this post? Want more fun articles in real time? Follow me on Twitter or become a Facebook fan to get similar stories all week long.