Want to stay in bed longer? Here's what I've been loving, laughing at, and getting intrigued by all week long. Now cozy up with your laptop/tablet and enjoy 🙂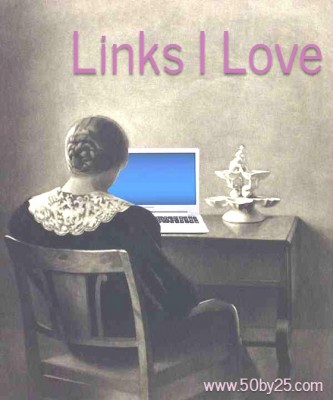 CAREER / BUSINESS
Brand voice 101: How to create a consistent brand. (Zapier)
Working from outdoors is the new WFH—here's how to get yourself set up. (USA Today)
There's a Perfect Number of Days to Work From Home, and It's 2. (The Atlantic)
PRODUCTIVITY / SOCIAL PSYCHOLOGY
Why the Illusion of Control Is Hurting Your Goals. (Nir and Far)
HEALTH / FITNESS
The people who want to keep masking: 'It's like an invisibility cloak'. (The Guardian)
Why the C.D.C. Changed Its Advice on Masks. (New York Times)
3 Ways To Upgrade Your Salad That Are so Fresh, Even Hardcore Leafy Green-Lovers Haven't Tried Them. (Well & Good NYC)
How to Exercise All Those Little Muscles in Your Feet That You Forgot (and Why You Should). (Lifehacker)
I'm a Cardiologist, and This Is What Walking Up Four Flights of Stairs Can Tell You About Your Heart Health'. (Well & Good NYC)
TRAVEL
Double-Decker Airplane Cabins Might Be the Future of Air Travel. (Thrillist)
Heavier Passengers on Planes Mean New Safety Limits for Airlines. (Wall Street Journal)
Airplane Tickets Shouldn't Be So Cheap, Says German Finance Minister. (Skift)
Recovering Cruise Industry Will Battle Temptation to Revert to Old Status Quos. (Skift)
Two passengers on first vaccinated cruise in North America test POSITIVE for Covid. (The Sun) This is why a contact tracing system is still needed, even with vaccines.
MISCELLANY
30 Fascinating Facts About Wine That You Never Knew. (Newsweek)
This Brilliant Wine Hack Will Chill Your Bottle of Rosé in Record Time (Sommeliers Agree). (Well & Good NYC)
20 people anonymously share the cooking secrets they swore they'd never tell.. (Some Ecards)
You Should Absolutely Freeze a Baked Sweet Potato Into a Popsicle. (Lifehacker)
Weed Out Unused Kitchen Tools With the Box Method. (Lifehacker)
The debate over Depop and the gentrification of thrift stores. (Vox)
Use These Apps to Find the Cheapest Available Gas Stations Near You. (Lifehacker)
How to Clean Your Lampshades and Keep Them Clean. (Lifehacker)
I Love Your Podcast, But Why Does The Female Host Keep Talking?. (Medium)
Finally, for a laugh: Honest Reasons Why Women Don't Want to Go Back to In-Person Work. (McSweeneys)
---
Like this post? Want more fun articles in real time? Follow me on Twitter or become a Facebook fan to get similar stories all week long.