Want to stay in bed longer? Here's what I've been loving, laughing at, and getting intrigued by all week long. Now cozy up with your laptop/tablet and enjoy 🙂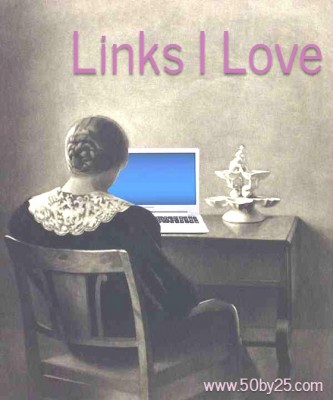 CAREER / BUSINESS
Our Work-from-Anywhere Future. (Harvard Business Journal)
Can My Boss Force Me Not to Wear a Face Mask at Work?. (Wall Street Journal)
Digital Contact Tracing is Key to Reopening Retail. (Total Retail)
For Mother's Day, Brands Acknowledge How Covid-19 Impacted Motherhood. (Morning Brew)
The Truth About Navigating a Career Transition. (Ellevest)
Side hustle: From idea to full-time business in 1 year. (Zapier)
Do You Really Need to Send a Thank-You Note After a Job Interview?. (Lifehacker)
Ever Since I Was A Little Girl I Dreamed Of Being A Junior Administrative Strategic Operations Assistant. (Medium) Hilarious!
PRODUCTIVITY / SOCIAL PSYCHOLOGY
Can company culture survive Zoom?. (Marketplace)
Need a Reset? The End of Pandemic Life Can Be a Fresh Start.. (New York Times)
427 Mondays In A Row. (Feld Thoughts)
The Pandemic and Your Mental Health: Why You May Be Nervous About the World Opening Up. (The Skimm)
Work Stress and Sex Drive Don't Mesh—Here's How To Create a Work-Pleasure Balance. (Well & Good NYC)
This Is How To Have A Long Awesome Life: 5 Secrets From Research. (Barking Up the Wrong Tree)
HEALTH / FITNESS
Where Does Peloton Go from Here?. (Morning Brew)
Répondez S'il Vous Plaît—But You Can't Come to the Party Unless You're Fully Vaccinated. (Well & Good NYC)
Women and the Covid-19 Vaccine: What You Need to Know. (New York Times)
How to Properly Store Your Skis or Snowboard Over the Summer. (Bluebird Backcountry)
Sorry, But You Missed Colorado's Women-Only Naked Backcountry Mission. (Ski Magazine)
TRAVEL
The New Art of Booking Travel to Bring Together Remote Workers. (Skift)
Convene Is Counting on Hybrid Meetings Sticking Around to Fuel Its Recovery. (Skift)
Hilton Glimpses a Recovery in Decimated Conventions and Corp Travel Business. (Skift)
Virgin Atlantic to offer end-to-end COVID-19 testing bundles. (Future Travel Experience)
How Alaska Airlines and Amperity Are Partnering to Rethink Loyalty for a Post-Vaccine World. (Skift)
Delta Mandates Covid Vaccines for New Hires. (Skift)
Airlines Will Watch Closely the Biden-Era Scrutiny of the American-JetBlue Partnership. (Skift)
Delta Expects to Return to Profits This Fall Even Without Lucrative Biz Travelers. (Skift)
MISCELLANY
EXTRA Gum: "For When It's Time". (YouTube)
Has the Pandemic Changed Dating Forever?. (New York Times)
Scary Movies and Scary Moves. (Sweat Once a Day)
Finally, these two videos made me tear up: NIVEA – Back Home – Mother's Day 2021 and This one's for you, moms.. (YouTube)
---
Like this post? Want more fun articles in real time? Follow me on Twitter or become a Facebook fan to get similar stories all week long.