Want to stay in bed longer? Here's what I've been loving, laughing at, and getting intrigued by all week long. Now cozy up with your laptop/tablet and enjoy 🙂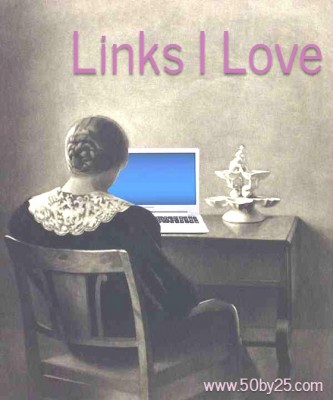 CAREER / BUSINESS
How Do Consumers Feel When Companies Get Political?. (Harvard Business Journal)
Taco Bell, Chipotle to Expand Drive-Through Locations in 2021. (Morning Brew)
No Winners in the Delivery App Food Fight. (Morning Brew)
McFamily Feud: Scandal, lawsuits, and cultural upheaval at McDonald's. (Fortune Magazine)
Exclusive: More Than Half of US Adults Say They'll Buy Some Groceries Online Post-Pandemic. (Morning Brew)
Eased Covid-19 Restrictions Raise Optimism at Clothing Rental Services. (Morning Brew)
Drugstore Chains Need Improved Vaccine Rollout. (Morning Brew)
PRODUCTIVITY / SOCIAL PSYCHOLOGY
Have You Been Blinded by the Hustle?. (Better Humans)
How to Do a Weekly Reset to Improve Your Productivity and Wellbeing. (Medium)
Need an executive assistant? Automation can help.. (Zapier)
Where Did Gmail Labs Go?. (Zapier)
How I Achieved a Healthy Meditation Practice. (Lifehacker)
HEALTH / FITNESS
Getting One Vaccine Is Good. How About Mix-and-Match?. (New York Times)
Most 'HIIT' Workouts Aren't Really HIIT. (Lifehacker)
Why the First Thing You Drink In the Morning Absolutely Shouldn't Be Coffee. (Well & Good NYC)
TRAVEL
The 3 Phases of Travel That Will Drive Hotel Metasearch in 2021. (Skift)
The Aspirations of JetBlue to Be a Travel Tech Company. (Skift)
If You Souffle It, Will They Fly? Airlines Bring Back Hot Meals to Woo High-End Flyers. (Skift)
Airlines Shift Their Marketing Strategies as People Start Traveling Again. (Morning Brew)
MISCELLANY
How to Make Your Old Sheets Feel Like They're From a 5-Star Hotel. (Lifehacker)
How To Have the 'I'm Still Not Comfortable Going to Your Wedding' Conversation. (Well & Good NYC)
Vaccine line-cutters, beware: Your friends might judge you. (Washington Post)
I'm an Atheist; How Do I Talk to My Kids About Religion?. (Lifehacker)
How to Prepare for (And Survive) a Flood. (Lifehacker)
How to Get an Amazon Echo to Tell You a Room's Temperature. (Lifehacker) I didn't know Echos had temp sensors until now!
Love Shopping, Hate the Bill? 20 Clever Ways to Save Money on Clothes. (The Penny Hoarder)
Smart Uses for Paper Towel Tubes, Coffee Filters, and 10 Other Common Household Items. (Apartment Therapy)
---
Like this post? Want more fun articles in real time? Follow me on Twitter or become a Facebook fan to get similar stories all week long.