Want to stay in bed longer? Here's what I've been loving, laughing at, and getting intrigued by all week long. Now cozy up with your laptop/tablet and enjoy 🙂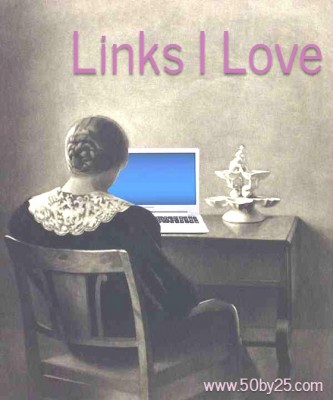 CAREER / BUSINESS
The Best + Worst Fonts for Your Resume. (Career Contessa)
What the Numbers Tell Us About Work Right Now. (Wall Street Journal)
Jet.com Cofounder Nate Faust Launches Olive, a Delivery Consolidation Platform. (Morning Brew)
How Tech Helps Restaurants Prep for the Future. (Hotel News Now)
Consumer Perceptions of Restaurant Delivery Fees. (Hotel News Now)
A Kansas Bookshop's Fight with Amazon Is About More Than the Price of Books. (New Yorker)
Amazon Plans Furniture Assembly Service to Catch Wayfair. (Bloomberg)
Launch stories: Vacation by Poolside FM. (Thing Testing)
PRODUCTIVITY / SOCIAL PSYCHOLOGY
3 Ways to Relieve Work-From-Home Pains. (New York Times)
How To Reboot Your Brain After a Year of Stress. (Well & Good NYC)
On Robert Heinlein's Analog Autoresponder. (Cal Newport)
Rename Chrome Windows So You Stop Losing Them. (Lifehacker) I started doing this and I LOVE IT! So handy to have my work browser named something different than my personal browser.
10 Ways to Improve Your To-Do List. (Lifehacker)
Smartphone Too Distracting? Here's How to Reclaim Your Focus. (Nir and Far)
Why the 'nice guy' penalty disadvantages all workers. (BBC News)
How To Get Over Comparison + Why We Should All Try. (Yes and Yes)
Forget aging gracefully. Here's how to age joyfully. (Aesthetics of Joy)
The Way to Buy Happiness. (Medium)
HEALTH / FITNESS
How Much Weight Did We Gain During Lockdowns? 2 Pounds a Month, Study Hints. (New York Times)
Do We Still Need to Keep Wearing Masks Outdoors?. (New York Times)
Why It Pays to Think Outside the Box on Coronavirus Tests. (New York Times)
Opening Up, Slowly. (New York Times)
You're Not Imagining It—Adding Weights Really DOES Make Your Spin Classes Harder. (Well & Good NYC)
Sorry, Cardio Doesn't Count as Leg Day. (Lifehacker)
This Is Your Brain on Junk Food. (New York Times)
Eating Chocolate Before Bed Is a Bad Idea—Here's Why. (Well & Good NYC)
What to Know About the Latest Study Linking Processed Meats & Dementia. (Lifehacker)
TRAVEL
Vaccine Tourism: Should the Hospitality Industry Acknowledge This Trend?. (Hotel News Now)
What Tourism Can Learn From Chile's Setback Amid Record Vaccination Rates. (Skift)
How the Covid-19 Vaccine Rollout is Changing Traveler Behavior. (Hotel News Now)
Europe to Allow Vaccinated Americans to Travel to Continent This Summer. (Skift)
JetBlue's Travel Tech Ambitions Take Step Forward With New Broader Booking Site. (Skift)
Dueling Van Gogh exhibits cause confusion across America. (Axios) My friends and I were quite confused by this!
MISCELLANY
Is this the end of line for the landline phone?. (MSN)
Easy Things You Can Do to Help the Planet This Earth Day. (Cheddar)
You're Probably Using Way Too Much of These Household Products. (Lifehacker)
11 Creative Ways to Organize Your Home With Tension Rods. (Lifehacker)
Here Are the Renovations That Increase Your Home's Value—and Those That Don't. (Lifehacker)
The Best Ways to Pack Small, Tricky Items While Moving. (Lifehacker)
Upgrade Your Gardening Skills With This Free Program. (Lifehacker)
Everything You Should Know Before You Bring a Dog Home for the First Time. (Lifehacker)
Posing for Photos Doesn't Have to Be Awkward. (New York Magazine)
Plot Twist!. (Sweat Once a Day)
Higher Education Is Failing Our Kids. (Friday Forward)
---
Like this post? Want more fun articles in real time? Follow me on Twitter or become a Facebook fan to get similar stories all week long.