Want to stay in bed longer? Here's what I've been loving, laughing at, and getting intrigued by all week long. Now cozy up with your laptop/tablet and enjoy 🙂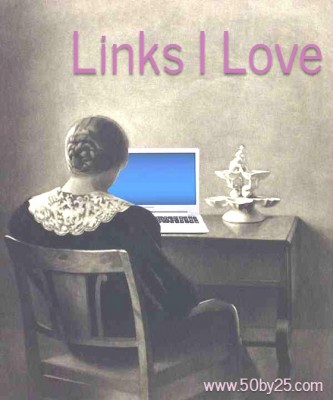 CAREER / BUSINESS
Ask Your Employees How They Prefer to Receive Feedback. (Harvard Business Journal)
Ocado boss: online retail helps cut food waste. (Food Manufacture)
L'Oreal sees post-pandemic 'roaring 20s' driving cosmetics rebound. (Reuters)
Young Lawyers Reveal How They Made Partner in a Pandemic. (Bloomberg)
CVS is investing in healthy food and Beyond Meat burgers, which could drastically improve quality food choices to Americans in "food deserts". (Business Insider)
Inside the store: Choice Market's new frictionless flagship. (Grocery Dive)
PRODUCTIVITY / SOCIAL PSYCHOLOGY
How to Help Your Team with Burnout When You're Burned Out Yourself. (Harvard Business Journal)
Combating Zoom Overload with Reverse Meetings. (Cal Newport)
5 Google Calendar Tricks That Will Help You Save Money. (Yes and Yes)
3 types of boundaries to emphasize while continuing to work from home. (Fast Company)
External Validation Won't Make Us Happy. (Friday Forward)
Decisiveness Is a Learned Trait—Here Are 11 Tips To Master the Art of Decision-Making. (Well & Good NYC)
How Covid Can Change Your Personality. (New York Times)
HEALTH / FITNESS
How the year of the pandemic has changed our bodies. (NBC News)
Some Long Covid Patients Feel Much Better After Getting the Vaccine. (New York Times)
Advanced Cancers Are Emerging, Doctors Warn, Citing Pandemic Drop in Screenings. (New York Times)
A Changing Gut Microbiome May Predict How Well You Age. (New York Times)
Does Apple Cider Vinegar Actually Help With Digestion? Here's What a G.I. Doc Has To Say. (Well & Good NYC)
Why You Should Eat a Banana Each Night Before Bed. (Well & Good NYC)
If Everything Smells Bad, You're Not Alone. (New York Times)
What Your VO2max Score Really Means. (Lifehacker)
TRAVEL
JetBlue Appoints Carol Clements as Chief Digital & Technology Officer. (Travel Pulse) I've been lucky to work with Carol at Southwest Airlines so I am thrilled she's getting this awesome role!
United Takes a Swipe at Southwest in First Denver Campaign. (Morning Brew)
How Travel Benefits From the Future Decentralized Workplace. (Skift)
Why Digital Health Passports Still Need to Gain More Trust. (Skift)
Princess Cruises wants remote workers to live on its tech-enabled ships. (Phocuswire)
Tokyo Olympics Bans International Travelers From Summer Games. (Skift)
MISCELLANY
Please Don't Put Toilet Cleaner Inside the Toilet Tank. (Apartment Therapy)
How To Minimize Clothes Costs, Maximize Their Use. (The Simple Dollar)
What To Do When Home Maintenance Costs Start To Pile Up. (The Simple Dollar)
What You Need To Know About FIRE (Financial Independence / Retire Early). (The Simple Dollar)
Tinder and OkCupid Could Soon Let You Background Check Your Date — for a Price. (ProPublica)
---
Like this post? Want more fun articles in real time? Follow me on Twitter or become a Facebook fan to get similar stories all week long.