Want to stay in bed longer? Here's what I've been loving, laughing at, and getting intrigued by all week long. Now cozy up with your laptop/tablet and enjoy 🙂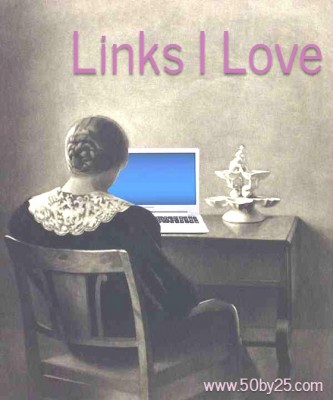 CAREER / BUSINESS
The classic Gap hoodie of your youth is now worth hundreds of dollars. (Input)
Why the product experience should be front and center in eCommerce. (Zapier)
Why Marie Kondo Sparks Influencer Marketing Joy. (Morning Brew)
Why Most People Abandon Their Business Ideas. (Under 30 CEO)
Wall Street A-Listers Fled to Florida. Many Now Eye a Return. (Bloomberg)
Walmart to Opens Another Dark Store, Explore Ghost Kitchens in Omnichannel Push. (Morning Brew)
The startup that saved the restaurant industry in the nick of time. (Fast Company)
Drive-Throughs That Predict Your Order? Restaurants Are Thinking Fast. (New York Times)
Albertsons Cos.' Safeway tests automated grocery delivery cart. (Supermarket News)
Nike sets fresh diversity targets for 2025, and ties executive compensation to hitting them. (CNBC)
Promoting Vaccines, 'It's Up To You' becomes the Largest Campaign in Ad Council's History. (Morning Brew)
COVID-19 is Transforming Workplace Culture. (Cornell University School of Industrial and Labor Relations)
Back to the office: What to expect in safety, contact tracing, masks, privacy and more. (Tech Republic)
Scientists Call on C.D.C. to Set Air Standards for Workplaces, Now. (New York Times)
Tech companies like Oracle and Uber turn to this woman when they shed unused office space. (CNBC)
PRODUCTIVITY / SOCIAL PSYCHOLOGY
The Pandemic Brought Depression and Anxiety. Reaching Out Helped.. (New York Times)
'Nobody Has Openings': Mental Health Providers Struggle to Meet Demand. (New York Times)
The Unending Climbs. (Sweat Once a Day)
How to Stay Productive When Working At Home. (Levo League)
How to Use Your Calendar to Make Every Day Your Ideal Day. (Medium)
The Quest for Impact, Not Productivity. (Zen Habits)
Reimagine Your Relationship to Alcohol. (New York Times)
5 Stress-Reducing Tips To Copy From the Longest-Living People in the World. (Well & Good NYC)
200 Questions to Get to Know Someone. (Conversation Starters World)
HEALTH / FITNESS
One Marathon Will Require Vaccination or Negative Test for Runners. (Running with Miles)
How to Get a Peloton-Style Workout Without Splurging. (New York Times) I did this before deciding I loved the ecosystem and was ready to upgrade to a real Peloton bike!
This Doctor Gives a Convincing Case for Wearing Socks To Bed for Better Sleep. (Well & Good NYC) I started trying it, and I actually don't hate it! I swear my circulation has taken a nosedive in the last year, so my feet are always cold otherwise…
A Brief Excursion into Skiing's Cyborg Future. (Outside Magazine)
TRAVEL
Hawaii to pilot CLEAR's digital health passport technology. (Future Travel Experience)
Air Canada Is Leaning Into a Covid Testing Mandate as Other Airlines Balk. (Skift)
The lost tourist who thought Maine was San Francisco. (SF Gate)
MISCELLANY
Daylight Saving Time Cannot Be Stopped. (Bloomberg)
What Is a Rain Garden and How Do You Make One?. (Lifehacker)
Admit When You're Not Self-Made. (Lifehacker)
How getting 'canceled' can actually prolong a YouTuber's career. (Insider)
How to Host a Remote Board Game Night. (Wired)
---
Like this post? Want more fun articles in real time? Follow me on Twitter or become a Facebook fan to get similar stories all week long.