Want to stay in bed longer? Here's what I've been loving, laughing at, and getting intrigued by all week long. Now cozy up with your laptop/tablet and enjoy 🙂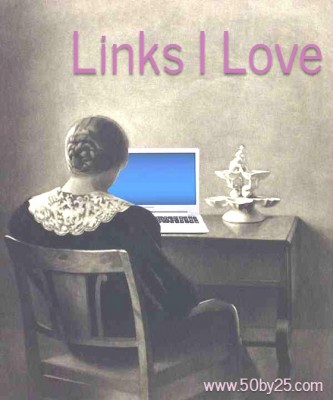 CAREER / BUSINESS
5 things you must not do if you're applying for a remote job. (Fast Company)
First steps for founders to find product-market fit. (David Jaxon)
Bundling products for your small business. (Zapier)
Dealing with Reality in Business. (Feld Thoughts)
With Face Masks Here to Stay, Brands Are Exploring Mask Accessories. (Morning Brew)
Just desserts: Sales of sweet snacks are soaring. (Ad Age)
Stop trying to control the arc of your career. (A Life of Productivity)
Women Will Bear the Burden of Getting Our Aging Parents Vaccinated. (Medium)
PRODUCTIVITY / SOCIAL PSYCHOLOGY
5 strategies to smoothly handle a workplace confrontation. (Fast Company)
Good Judgment Is Essential In Work and Life. (Friday Forward)
Why You Need a Humor Audit (the Benefits of Laughter). (Nir and Far)
3 Goal-Setting Tips That Might Work Even If The Usual Goal-Setting Advice Doesn't. (Yes and Yes)
Remote Learning Isn't Just for Kids. (New York Times)
Cures for Loneliness. (New York Times)
What Goes Up. (Sweat Once a Day)
HEALTH / FITNESS
Can Technology Help Us Eat Better?. (New York Times)
4 Glute Exercise Mistakes Trainers Are Begging You To Avoid. (Well & Good NYC)
Stay Healthy When Exercising Outdoors. (New York Times)
Less Drilling, Less Germ Spray: Dentistry Adapts to the Covid Era. (New York Times)
Women Report Worse Side Effects After a Covid Vaccine. (New York Times)
What You Can Do After You're Vaccinated, According to the CDC. (Lifehacker) Can't believe this now applies to me!!
TRAVEL
I'm vaccinated — can I travel now?. (Million Mile Secrets)
Hilton Offers Event Planners COVID-19 Testing and Health Screening Resources for Their Event Attendees. (Hotel News Now)
Hyatt Plans to Utilize Mobile Health Passport, VeriFLY, for Meetings, Events and More. (Hotel News Now)
Americans Plan to Take an Additional Week of Vacation This Year, Expedia Reports. (Hotel News Now)
Yes More Furloughs are Coming, No Don't Bail The Airlines Out Again. (Cranky Flier)
Is New Zealand's New Tourism Ad Brilliant or Tone Deaf?. (Skift)
United First Major Airline to Move on Electric Planes Starting with Uber-Like Service to Airports. (Skift)
MISCELLANY
How to Get on a Vaccine Standby List. (Lifehacker) Great tips here – this is how I got mine!
The People Who Got Puppies Were in Over Their Heads. (New York Times)
Should You Let Your Kids Do Extreme Sports?. (Lifehacker)
For Your Next Family Dinner, Try a 'Whatever Night'. (Lifehacker)
Inside The Fiercely Private, Celebrity-Filled World Of Lisa Frank And Her Son Forrest Green. (Bustle)
How to Stop Waking Up to Pee. (Lifehacker)
The Best Bagels in America. (Food and Wine Magazine)
---
Like this post? Want more fun articles in real time? Follow me on Twitter or become a Facebook fan to get similar stories all week long.