Want to stay in bed longer? Here's what I've been loving, laughing at, and getting intrigued by all week long. Now cozy up with your laptop/tablet and enjoy 🙂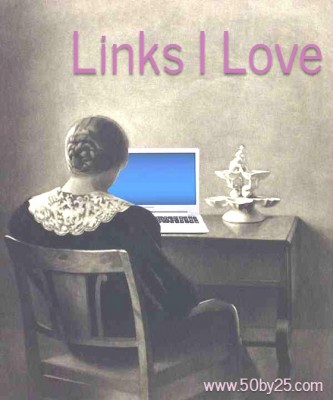 CAREER / BUSINESS
Making Bar Trivia Virtual. (New York Times)
What happened to plus-size?. (Vogue Business)
David's Bridal CEO says wedding dress demand is resilient even as Covid forces smaller celebrations. (CNBC)
The Pandemic Isn't Setting Back Feminism. (Time)
Goodbye, Blazers; Hello, 'Coatigans.' Women Adjust Attire to Work at Home.. (New York Times)
Untapped: How grocers are growing their private label alcohol assortment. (Grocery Dive)
Meet the Care-Package Company That's Boxing Up Local Pride in Baltimore. (Inc)
Death To Core Competency: Lessons From Nike, Apple, Netflix. (Fast Company)
Lowe's steps up plans to gain market share, reiterates fiscal 2020 forecast. (CNBC)
PRODUCTIVITY / SOCIAL PSYCHOLOGY
10 Tips for a More Compelling Presentation. (Under 30 CEO)
How To Do Remote Team Building. (David Burkus)
Each time you praise someone, you save your team $10,000. (A Life of Productivity) I shared this on LinkedIn, and one of my analysts kindly commented that he sees me doing a great job praising my teams… made me so happy!
Can You Get 10 Hours a Week Back?. (Don Dalrymple)
How to Use Your Calendar to Make Every Day Your Ideal Day. (Medium)
There Is No Such Thing as Normal— So Stop Waiting for It. (Ryan Holiday)
Ask Yourself These Questions to Find Meaning and Purpose. (Lifehacker)
One smart, simple thing you should do before bedtime. (Daniel Pink)
10 Mental Health Practices We Learned In 2020. (Well & Good NYC)
HEALTH / FITNESS
The Evolution of the Robot-Doctor. (New York Times)
Shut Down Your Computers, Kids, and Lace Up. (New York Times)
Is Frozen Produce Less Nutritious Than Fresh?. (Lifehacker)
TRAVEL
As Americans avoid flying, airport shops face economic disaster. (Fast Company)
The Biggest Challenge to Tourism's Recovery in 2021. (Skift)
The Future of Short-Term Rentals After the Pandemic and an Airbnb IPO. (Skift)
Pandemic Travel Buzzwords We Hope Get Left Behind in 2020. (Skift) I learned some new words in here!
MISCELLANY
6 Mistakes You're Making When Cleaning Your Coffee Machine That Affect the Quality of Your Joe. (Well & Good NYC)
I Changed My Mind About Saying "Merry Christmas," and You Should Too. (Medium)
Do this if your wrapping paper is too short. (TikTok)
A Mission to Make Virtual Parties Actually Fun. (Wired)
Finally, for a laugh: These Are the Most Memorable and Hilarious Memes of 2020. (Hello Giggles)
---
Like this post? Want more fun articles in real time? Follow me on Twitter or become a Facebook fan to get similar stories all week long.