Want to stay in bed longer? Here's what I've been loving, laughing at, and getting intrigued by all week long. Now cozy up with your laptop/tablet and enjoy 🙂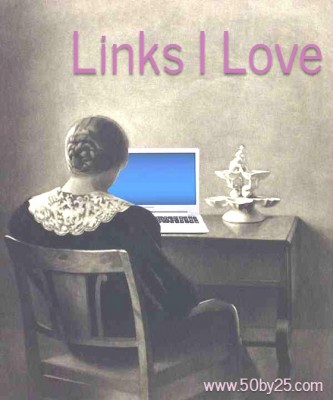 CAREER / BUSINESS
In DTC world, the line between inspiration & copycatting blurs. (Modern Retail)
6 Signs Covid-19 Is Affecting Your Team's Wellbeing. (Under 30 CEO)
Parents Got More Time Off. Then the Backlash Started.. (New York Times)
Related: We need to talk about the bias against child-free employees. (Fast Company)
Similar: Child-free employees are sick of picking up the slack for parent peers. (NY Post)
Stuck-At-Home Moms: The Pandemic's Devastating Toll On Women. (NPR)
PRODUCTIVITY / SOCIAL PSYCHOLOGY
Software is trying to change your habits. Make sure you agree with it.. (Zapier)
Be a Schedule Builder, Not a To-Do List Maker. (Nir and Far) I'm trying to get better about this; I completely agree that it's much more effective to time block!
A Clever Way to Use Timers for Productivity. (Deep Existence)
The cost of switching lanes: How to use batching to increase productivity. (Zapier)
A Lullaby by Any Other Name Would Sound as Sweet. (New York Times)
How to Celebrate Your Personal Successes During a Difficult Year. (Lifehacker)
Toxic Positivity Is Dangerous for Mental Health—Here Are 3 Strategies That'll End It for Good. (Well & Good NYC)
How to Do School When Motivation Has Gone Missing. (New York Times)
HEALTH / FITNESS
I Learned How to Detox My Home From an Expert. (Well & Good NYC)
Are 'Kidfluencers' Making Our Kids Fat?. (New York Times)
How to Tell Which Fitness Influencers Are Worth Trusting. (Lifehacker)
Living in Noisy Neighborhoods May Raise Your Dementia Risk. (New York Times)
Statins May Have Cancer Benefits. (New York Times)
People Are Still Having Sex. So Why Are S.T.D. Rates Dropping?. (New York Times)
How to Run a Race in a Time of Surging Coronavirus. (New York Times)
6 Myths About COVID-19 Doctors Need You To Stop Believing Right Now. (Well & Good NYC)
How to Get the Most Out of Virtual Doctors' Visits. (Wired)
TRAVEL
Here Are the COVID Seating Policies for Each Major Airline. (Lifehacker)
U.S. Department of Transportation Puts Airline Interests Over Consumer Protection. (Skift)
How airlines and suppliers must reinvent their inflight content strategies to create new digital experiences. (Future Travel Experience)
IATA and IAG in final development phase of new digital health pass. (Future Travel Experience)
The Rescheduled Summer Olympics Won't Save Struggling Japanese Hotels. (Skift)
Marriott Throws Hat Into the Work-From-Hotel Ring. (Skift)
How to Use Consumer Psychology to Sell More Rooms. (Hotel News Now)
Royal Caribbean CEO: You're Safer on a Cruise Ship Than on Main Street. (Skift)
MISCELLANY
We're all making choices in the pandemic. Many of us are lying about them.. (Washington Post)
Time to Upgrade Your Mask?. (New York Times)
We're celebrating Thanksgiving amid a pandemic. Here's how we did it in 1918 – and what happened next. (USA Today)
I'm a Food Scientist, and This Trick Makes Your Coffee Less Bitter'. (Well & Good NYC)
How to Tell If You Smell. (Lifehacker)
A Small Act of Kindness Can Be Life Changing. (Friday Forward)
What If Friendship, Not Marriage, Was at the Center of Life?. (The Atlantic)
Finally, for a laugh: In This House, We Believe…. (McSweeneys)
---
Like this post? Want more fun articles in real time? Follow me on Twitter or become a Facebook fan to get similar stories all week long.