Want to stay in bed longer? Here's what I've been loving, laughing at, and getting intrigued by all week long. Now cozy up with your laptop/tablet and enjoy 🙂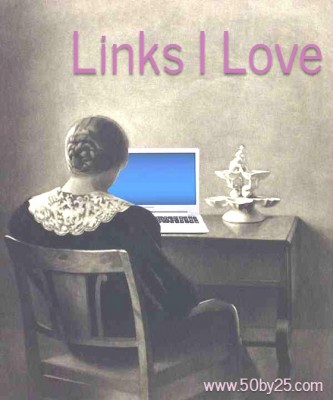 CAREER / BUSINESS
Why Every Tech Investor on the Planet Wants to Invest in Virtual Events. (Skift)
Keeping America's factory floors safe – and productive – with contact tracing. (PwC) So proud to be part of the team for this product!
Servant Leaders' Are the Bosses We All Need Right Now: Here's How to Become One. (Well & Good NYC)
Retailers are pushing employees to become TikTok influencers. (Modern Retail)
Retailers, shoppers prepare for scaled-down Black Friday. (The Hill)
Holiday Returns: Simon Malls Will Process Returns from Several Brands. (Morning Brew)
Retail's Nightmare Before Christmas. (Wall Street Journal)
HomeGoods Will Finally Launch E-Commerce in 2021. (Morning Brew)
What's difference between all these DTC cookware brands?. (Thing Testing)
Meet the professional memers. (Vox)
Hey, babe, what's your sign? And what's your burrito order?. (CNN)
Your Work Friends Knew Exactly What Kind of Week You'd Had. (New York Times)
PRODUCTIVITY / SOCIAL PSYCHOLOGY
Mistakes Are Not All Created Equal. (Brainology)
You should stand in meetings – don't worry about what others might think. (The Conversation)
Bots that say "I love you" and other bad ideas. (Zapier)
Similar: How snippets make me more efficient at work…and dating. (Zapier)
Digital Hygiene in the Zoom Era. (New York Times)
Americans Got Tired of Looking Bad on Zoom. (The Atlantic)
How to Talk About Mental Illness in a New Relationship. (Lifehacker)
Getting Ghosted During a Pandemic Hits Differently—Here's Why. (Well & Good NYC)
Sorry, Extroverts, Research Shows Social Distancing Is Hardest for You. (Well & Good NYC)
Don't Let Your Narrative Change the Truth. (Friday Forward)
HEALTH / FITNESS
What the CDC's New Definition of 'Close Contact' Really Means. (Lifehacker)
Think You Have 'Normal' Blood Pressure? Think Again. (New York Times)
Do You Have the Heart for Marijuana?. (New York Times)
I'm a Walking Coach and These Are My Best 7 Tips for Fitting More Steps Into Each Day'. (Well & Good NYC)
Why Running Won't Ruin Your Knees. (New York Times)
How to Tell If You've Had a Good Workout. (Lifehacker)
TRAVEL
Why Did the Touchdown of This United Flight Deserve a Zoom Press Conference?. (Skift)
Southwest Leans on Leisure Travel With New Focus on 'Snow and Sun' Markets. (Skift)
Who the F*&@ Is EGO Airways?. (Cranky Flier)
Why You Need a Travel Agent (Sometimes). (Lifehacker)
How Digital Disruption Happens in Industries, the Travel Industry Edition. (Skift)
MISCELLANY
Zoom Bachelorette' has it all: Quarantine grooming skills, bad cooking and lockdown love. (CNN)
3 Thanksgiving Desserts That Are Easy to Share, Even in a Pandemic. (New York Times)
In Defense of the Air Fryer (and Really Good Gnocchi). (Lifehacker)
House Hunting During the Pandemic? 8 Ways to Win a Bidding War. (The Simple Dollar)
What Happens If You Live to 100? Here's How to Manage Longevity Risk in Retirement. (The Simple Dollar)
---
Like this post? Want more fun articles in real time? Follow me on Twitter or become a Facebook fan to get similar stories all week long.