Want to stay in bed longer? Here's what I've been loving, laughing at, and getting intrigued by all week long. Now cozy up with your laptop/tablet and enjoy 🙂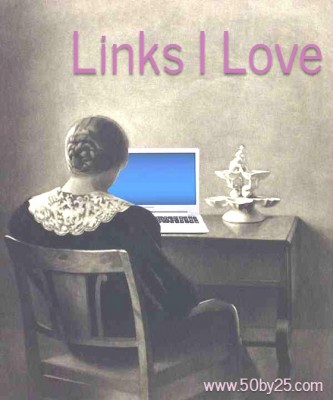 CAREER / BUSINESS
Oura Ring's Billboard Proves No One Else Slept During the Election Either. (Morning Brew)
Allbirds to raise prices on Black Friday to fight climate change. (Retail Dive)
How Peloton Could Beat Nike and Lululemon at Apparel. (Wall Street Journal)
Amazon Releases Inventory-Tracking Shelves for Small and Medium Businesses. (Morning Brew)
Walmart teams with electric self-driving carmaker Cruise in the retail giant's latest push for futuristic delivery technology. (Business Insider)
Chipotle to open its first digital-only restaurant as online orders soar. (CNBC)
The Death of the $15 Salad. (Medium)
Deutsche Bank: Workers Should Pay 5% 'Privilege' Tax To Work From Home After Covid. (Forbes)
Back to the Office: Tough Call for Workers, and for the Boss. (New York Times) I found this article incredibly infuriating. Clearly the business owner has never even tried to make things work remotely; there are all kinds of digital collaboration tools that are making it even easier to do things online rather than in person. Just this past week, I participated in a visioning session with a dozen people – something that pre-COVID, I would have said you could never do virtually. While there were a few glitches, overall, it was a huge success and really opened my eyes to how possible it is to adapt with fabulous results.
PRODUCTIVITY / SOCIAL PSYCHOLOGY
Why All the Days Are Running Together, and How to Cope. (Lifehacker)
How to Craft a Productive Think Break. (Patty Azzarello)
How to Maintain a Sense of Purpose When Working From Home. (Lifehacker)
Where'd I Stash That Chocolate? It's Easy to Remember. (New York Times)
What Scandinavians Can Teach Us About Embracing Winter. (New York Times) I loved this piece – a great reminder to look on the bright side! Before I moved to Colorado, I used to hate winter, but now I get excited for ski season. And even right now, as we're facing a long and dark winter, I'm looking forward to cozying up at home and catching up on projects around my house (that I never bothered to get to this spring when we were locked down).
Why Social Media Is So Good at Polarizing Us. (Wall Street Journal)
HEALTH / FITNESS
How to Reboot Your Sleep Cycle. (Lifehacker)
Weighted Blankets for Sounder Sleep?. (New York Times)
Science Says You Only Need 2 Minutes of Cardio To Improve Your Concentration. (Well & Good NYC)
Try High-Intensity Interval Training. You Might Like It.. (New York Times)
Dance, Dance, Dance. It May Help Prevent Falls.. (New York Times)
How Bad Is It to Eat the Same Thing Every Day?. (Lifehacker)
Doctors Answer 5 of the Biggest Questions About Immunity and COVID-19. (Well & Good NYC)
TRAVEL
The EU Introduces Plan to Make Covid-Era Travel Less Confusing. (Skift)
Southwest Airlines Looks Beyond the Downturn to a Corporate Travel Recovery. (Skift)
American Airlines launches new WiFi subscription plans. (Wandering Aramean)
Southwest Adds Chicago's O'Hare and Houston's Intercontinental… But Why?. (Cranky Flier)
MISCELLANY
Why I Sometimes Wear A Mask Even While Driving. (Lifehacker)
In Pandemic's Wake, Learning Pods and Microschools Take Root. (New York Times)
How to Make Remote Learning Work? Unmute Yourself!. (New York Times)
How the Pandemic Is Affecting What Babies and Toddlers Learn. (New York Times)
A Tough Call for Families: How to Spend Thanksgiving. (New York Times)
It's Time to Cancel Your Thanksgiving Travel Plans. (Lifehacker) READ THIS. DO IT. No one should be traveling anywhere right now.
Call It Friendsgiving, Call It Podsgiving, Just Don't Forget the Green Beans. (New York Times)
Don't Grieve Alone. Reach Out.. (New York Times)
How to Collect Your Raked Leaves Without a Leaf Blower. (Lifehacker)
If Gingerbread Houses Aren't Your Thing, How About A Charcuterie Chalet?. (Bolde) Oh my gosh, YUM – I am absolutely going to make one of these! (Plus: cutest name ever!)
---
Like this post? Want more fun articles in real time? Follow me on Twitter or become a Facebook fan to get similar stories all week long.