Want to stay in bed longer? Here's what I've been loving, laughing at, and getting intrigued by all week long. Now cozy up with your laptop/tablet and enjoy 🙂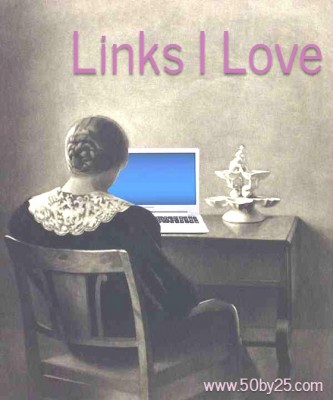 CAREER / BUSINESS
Meet Popshelf, Dollar General's Bid for Affluent Shoppers. (Morning Brew)
The American Economy Was Hit by a Bus. It's Healing, but Slowly.. (New York Times)
Amazon Saved a $1 Billion So Far With Corporate Travel Shut Down. (Skift)
Staples Stores Will Process Returns From Multiple Retailers. (Morning Brew)
Boutique Fitness Brands' Pandemic Workarounds Threatened by Seasons. (Morning Brew)
Fast-Food Buffets Are a Thing of the Past. Some Doubt They Ever Even Existed.. (Eater) Can you even imagine a buffet post-COVID19?! Yuck, haha!
PRODUCTIVITY / SOCIAL PSYCHOLOGY
What's Easy For You May Be Hard For Others. (Friday Forward)
Persistence Works, But Only If You Do This First. (Deep Existence)
Tonight, pick one problem to sleep on. (A Life of Productivity)
11 Tips for Anyone Who Sucks at Relaxing. (SELF Magazine)
3 Ways To Get the Mental Health Benefits of Pet Ownership Without, Y'Know, Getting a Pet. (Well & Good NYC)
5 People Who Can Help You Strengthen Your Empathy Muscle. (New York Times)
There Are 5 Types of Couples—Here's How Each Can Best Navigate Conflict. (Well & Good NYC)
HEALTH / FITNESS
Gas Stoves Are the Scariest Thing in the Kitchen. (Lifehacker)
7 Consequences of Not Drinking Enough Water Throughout the Day. (Well & Good NYC)
Aerosol transmission of Covid-19: A room, a bar and a classroom: how the coronavirus is spread through the air. (El Pais)
Identify the Different Symptoms of the Flu and Covid-19. (New York Times)
The Race to Redesign Sugar. (New Yorker) Wow, I can't wait to try many of these!
The Most Common Bicycle Crunch Mistakes Can Render the Move Totally Useless. (Well & Good NYC)
TRAVEL
Take a 'Schoolcation' With Your Family. (Lifehacker)
The Explosion of Media Consumption in a Pandemic and Implications for Travel. (Skift)
Inside the airline industry's meltdown. (Guardian)
JetBlue to offer at-home pre-travel COVID-19 tests. (Future Travel Experience)
Related: United trials free COVID-19 testing on transatlantic routes. (Future Travel Experience)
United plans to return to JFK in 2021 after more than 5-year absence. (CNBC)
JetBlue Founder Delays Launch of His New Airline to 2021 Starting in Southeastern U.S.. (Skift)
An Automated World: How Hospitality is Using AI to Enhance Guest Experience. (Hotel News Now)
Technologies For Social Distancing In Hotels – What Are Our Guests Telling Us?. (Hotel News Now)
Hospitality Schools Weigh the Pandemic's Long-Term Impact on Travel Curriculum. (Skift)
10 Reasons Why Panic Buttons Are a Must-Have Hotel Technology for 2021 and Beyond. (Hotel News Now)
Airline Tech Startups Try to Adapt to Brutal Sales Market. (Skift)
Kazakhstan, Reversing Itself, Embraces 'Borat' as Very Nice. (New York Times)
Groupe ADP and Volocopter reveal plans to introduce air taxis ahead of 2024 Olympics. (Future Travel Experience)
MISCELLANY
The 42 best costumes from Halloween 2020. (Some Ecards)
How to Minimize Anxiety and Fear While Watching Election Day Coverage. (Lifehacker)
To Selfie or Not to Selfie: Is It Legal to Take a Ballot Selfie in Your State?. (Cheddar)
How to Use Nonverbal Cues to Make Your Point While Wearing a Face Mask. (Lifehacker)
5 Ideas for Socially Distant Celebrations To Make Milestones Special, Even in Quarantine. (Well & Good NYC)
Train Your Kid to Shame Adults Who Don't Wear Masks. (Lifehacker)
Outdoor Dining Isn't Safe if You're in a Plastic Tent. (Lifehacker)
Friluftsliv' Is the Mood-Boosting Nordic Concept We Need As the Days Get Colder and Shorter. (Well & Good NYC)
A Step-by-Step Guide to Cleaning the Bathroom, and Everything in It. (Apartment Therapy)
Whole Foods Just Predicted the Top 10 Food Trends of 2021. (PureWow)
You Need to Charge Your Devices Even If You Rarely Use Them. (Lifehacker)
---
Like this post? Want more fun articles in real time? Follow me on Twitter or become a Facebook fan to get similar stories all week long.