Want to stay in bed longer? Here's what I've been loving, laughing at, and getting intrigued by all week long. Now cozy up with your laptop/tablet and enjoy 🙂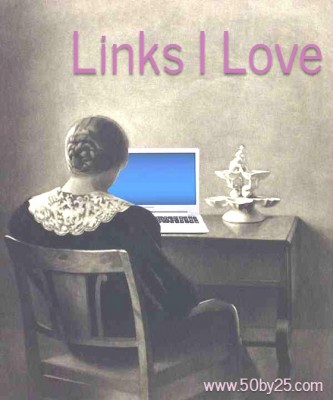 CAREER / BUSINESS
Op-Ed: Working Moms Like Me Are at the Coronavirus Breaking Point. (Cheddar)
Job diary: As a professional bridesmaid, I deal with everything from missing grooms to wedding crashers. Here's what a day in my life is really like.. (Business Insider) Honestly, I kind of want to quit my job and start this business… it sounds awesome!
How Yelp pivoted to helping small businesses during the pandemic. (Protocol)
Zoom for Virtual Events: 4 Mistakes You're Probably Making. (Splash That)
Netflix for apps': Setapp's quest to build a better app store. (Protocol)
How businesses can use tech to punch above their weight — even in the middle of a pandemic. (Protocol)
Is Oxygen's New Banking Platform the Next Big Trend?. (The Simple Dollar)
Remote Work Is Killing the Hidden Trillion-Dollar Office Economy. (Medium)
PRODUCTIVITY / SOCIAL PSYCHOLOGY
Why everyone should try the accessibility features on their computer. (Zapier)
10 strategies to read more books. (A Life of Productivity)
How to Replicate the Benefits of 'Vacation Anticipation'. (Lifehacker)
The art of deprioritization. (Zapier)
I Won't Drink Today, and I Won't Get the Virus Today. (The Atlantic)
HEALTH / FITNESS
Athletes Are Conquering Distance. Sports Will Never Be the Same.. (Wall Street Journal)
I'm a Walking Coach, And These Are the 3 Exercises I Always Recommend for Faster Miles. (Well & Good NYC)
These 5 Chest Stretches Will Make Your Posture-Induced Aches and Pains a Thing of the Past. (Well & Good NYC)
TRAVEL
Risk of COVID-19 exposure on planes 'virtually nonexistent' when masked, study shows. (ABC News)
This Is the Most Dire Prognostication on the Future of Airlines … and Travel. (Skift)
The New Aeroplan Shows Why It's Important to Own Your Loyalty Program. (Cranky Flier)
Similar: How Delta Looks to Leverage Rewards From Its Own Frequent Flyer Program. (Skift)
What United's CEO Means When He Says It's the End of the Beginning. (Skift)
JetBlue Looks for New Opportunities Beyond the Northeast and Florida. (Skift)
Social Distancing Technologies in Hotels: What Are Our Guests Telling Us?. (Hotel News Now)
A Lifestyle Hotel Brand Fights Through Carnage to Stay Independent. (Skift)
How Top Travel Destinations Were Impacted by the Coronavirus Pandemic. (Hotel News Now)
The Latest Offering of Exclusive Vacation Resorts? Virtual Schooling Initiatives for Kids. (Well & Good NYC)
Consumer Survey Finds 70 Percent of Travelers Plan to Holiday in 2021. (Hotel News Now)
MISCELLANY
The Best Way To Organize the Kitchen, According to Someone Who Does It for a Living. (Well & Good NYC)
The 10 Best Cheeses to Buy at Trader Joe's for Every Occasion. (Real Simple)
5 One-Pot Pasta Recipes. (The Kitchn)
Have a Glow-in-the-Dark Candy Hunt on Halloween. (Lifehacker) I'm trying to figure out some creative options for J's kids to make Halloween special without trick or treating; feel free to send ideas!
Screen Time and Kids: Give Them What They Need. (Nir and Far)
Water Your Plants In the Morning. (Lifehacker)
---
Like this post? Want more fun articles in real time? Follow me on Twitter or become a Facebook fan to get similar stories all week long.