Want to stay in bed longer? Here's what I've been loving, laughing at, and getting intrigued by all week long. Now cozy up with your laptop/tablet and enjoy 🙂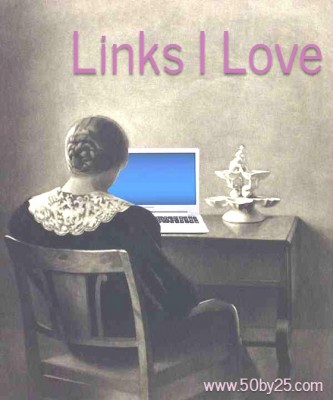 CAREER / BUSINESS
Why It's So Lonely at the Top. (The Atlantic)
The lifts in your high-rise office are a coronavirus nightmare. (Wired)
The Office Will Never Be the Same. (New York Times)
Covid Gag Rules at U.S. Companies Are Putting Everyone at Risk. (Bloomberg)
between f**ked and a hard plac. (Culture Study) Rude title, but some interesting anecdotal stories from college professors / staff on what they really think about office return to work plans.
PRODUCTIVITY / SOCIAL PSYCHOLOGY
Your 'Surge Capacity' Is Depleted — It's Why You Feel Awful. (Medium)
Why We Reach for Nostalgia in Times of Crisis. (New York Times)
Preparing to Succeed: Six Ways Front End Work Assures Productive Success. (Laura Stack)
The 4 Brutal Rules of Email Management. (Nir and Far)
Why September Is the Other January, and How to Take Advantage of This Clean Slate. (Gretchen Rubin)
3 Reasons to Always Have a Plan. (Deep Existence)
Use These Strategies to Change Someone's Mind. (Lifehacker)
Similar: How to win arguments and actually change someone's mind. (Inverse)
Why the World's Most Confident People Create Alter Egos. (Substack)
HEALTH / FITNESS
13 Strategies Therapists Personally Use To Put Things in Perspective. (Well & Good NYC)
How to Stay Safer on Mass Transit. (New York Times)
The Coronavirus Is New, but Your Immune System Might Still Recognize It. (New York Times)
Weddings as a Coronavirus Super-Spreader Worry. (New York Times)
This New Blood Test Could Identify Alzheimer's Disease Decades Before Symptoms Appear. (Well & Good NYC)
This Is Exactly What Happens to Your Body (and Your Mental Health) When It's too Hot To Sleep. (Well & Good NYC)
Gardening Can Improve Your Mental Health—Here's How To Do It for Free. (Well & Good NYC)
TRAVEL
Robots Came For Your Jobs, Now They're Coming for Your Vacations: Here's How. (Skift)
Tourism and Aviation Among the Sectors Giving Insurers the Most Concern in the Pandemic. (Skift)
Despite Mass Airline Layoffs Looming, the Feds Should Stop Funneling Money Into Airlines. (Cranky Flier)
The Future of Air Travel in the Age of COVID-19: Route Networks, Hubs, Scheduling, and Connectivity. (Airways Magazine)
A Closer Look at the 15 Cities American Chose to Drop. (Cranky Flier)
With Change Fees Gone, American Repositions Basic Economy. (Cranky Flier)
United Ditches Domestic Change Fees… Let the Games Begin. (Cranky Flier)
AirAsia introduces counter check-in fees to encourage use of contactless technology. (Future Travel Experience)
New Etihad Airways Wellness Ambassador Assigned to Make You Feel Safer in the Skies. (Skift)
U.S. Needs to Tighten Oversight of How Airlines Use Facial Recognition Data: New Government Report. (Skift)
KLM's Radical Innovation Team delivering meaningful change as airline prepares for the future. (Future Travel Experience)
Forget Spas and Bars. Hotels Tout Housekeeping to Lure Back Travelers.. (New York Times)
Choice Hotels Sees Revenue Surge From Guests Who Live Within 25 Miles of Its Hotels. (Skift)
Hilton CEO Sees All of the Hotel Giant's Business Returning to Previous Demand — Eventually. (Skift)
Even Norwegian Cruise Line's CEO Is Surprised People Are Booking Cruises. (Skift)
MISCELLANY
America's Terrible Internet Is Making Quarantine Worse. (The Atlantic)
Replace the Little Things That Annoy You. (Lifehacker)
Why Parents Should Pause Before Oversharing Online. (New York Times)
Hold Weekly Family 'Check-in' Meetings. (Lifehacker)
Teach Kids About Fairness vs Equity With the Band-Aid Lesson. (Lifehacker)
Rally for fair appraisals. (Anti Racism Daily)
The Sweet Spot. (Mr. Money Mustache)
Expand Your Vocabulary With This Site of Untranslatable Words. (Lifehacker)
There's Apparently a Right and a Wrong Way to Make Tea, According to Science. (Well & Good NYC)
How to Create the Perfect Cheese Platter. (Real Simple)
And finally, for a laugh: Man's viral plea to city council: Boneless wings are 'just chicken tenders'. (Mashable) We get some ridiculous public comments at my Town Board meetings, but nothing like this (yet)!
---
Like this post? Want more fun articles in real time? Follow me on Twitter or become a Facebook fan to get similar stories all week long.