Want to stay in bed longer? Here's what I've been loving, laughing at, and getting intrigued by all week long. Now cozy up with your laptop/tablet and enjoy 🙂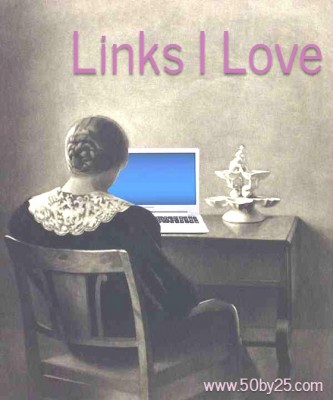 CAREER / BUSINESS
How to Get an Internship During COVID. (Morning Brew)
If Zuckerberg ran your economy, it would look a lot like this. (Rest of World)
Crocs Takes on Competitive Footwear Market. (Adobe)
Epic workers aren't just mad, they're organizing. (Tone Madison)
Roku: Pessimist or Realist?. (Morning Brew)
Two Wheels, Two Lead Marketers for Peloton. (Morning Brew)
Retail rents plummet across New York City, as America's glitzy shopping districts turn into ghost towns. (CNBC)
The Perks Of Loyalty: Panera's Unlimited Coffee Subscription Program Is Already A Big Success. (Forbes)
What Should Retailers Expect for Back to School Season This Year?. (Morning Brew)
Grocery Stores Are Becoming an Ideal Wholesale Partner for Beauty Brands. (Morning Brew)
L'Oréal Corporate Employees Dispute Office Work Requirements in CNN Report. (Morning Brew)
3 Tips for Working in Your Bedroom Without Ruining Your Sleep. (Well & Good NYC)
Ask Your Mentor These 40 Questions. (Lifehacker)
PRODUCTIVITY / SOCIAL PSYCHOLOGY
Why big changes happen when you focus on small improvements. (Zapier)
How To Start a New Healthy Pattern in 3 Steps Using the 'Habit Reflection' Strategy. (Well & Good NYC)
Not Sure What You're Feeling? Journaling Can Help. (NPR)
We Need To Stop Intellectualizing Our Feelings so Much and, You Know, Actually Feel Them. (Well & Good NYC)
2020 Is the Year of 'No New Friends'—Here Are the Potential Effects of Not Socializing. (Well & Good NYC)
Teletherapy, Popular in the Pandemic, May Outlast It. (New York Times)
HEALTH / FITNESS
Dogs May Be Good for Children's Psychological Development. (New York Times)
PSA: Wearing a Mask Does Not Give You Permission To Ignore Social Distancing. (Well & Good NYC) Oh my gosh, YES! It drives me nuts how people think they can only wear a mask or only social distance… the safest thing is to do both.
How To Vet New Information on COVID-19—Because There's a Lot of Fake News Out There. (Well & Good NYC)
'It's Kitchen Sink Time': Fast, Less-Accurate Coronavirus Tests May Be Good Enough. (New York Times)
How Fauci, 5 other health specialists deal with covid-19 risks in their everyday lives. (Washington Post) I found this article really helpful – following the lead of the experts is a good thing, even if they haven't convinced all the federal / state / local governments to adopt their best practices. This is also making me rethink some of the areas where I've been lax.
Everything to Know About Alcohol and Coronavirus. (New York Magazine)
Gyms May Be Reopening, But Is It Actually Safe To Go?. (Well & Good NYC)
How the Pandemic Could Be Messing With Your Sleep. (Time)
Why It's Critical To Give Your Body Proper Muscle Recovery Time In Order To Get Stronger. (Well & Good NYC) I need to get better about this…
What's the Best Exercise for You? Twins Can Provide an Answer. (New York Times)
Longevity nutrition tips from Blue Zones communities. (Well & Good NYC)
Run Data Analysis: How To Use All that Info From Your Watch. (Run to the Finish)
The Science of VO2 Max: How to Run Faster. (Run to the Finish)
TRAVEL
Is This the End of the Single Meeting Business Trip?. (Skift) Absolutely – I don't think business travel will ever be the same.
U.S. Airline Recovery Will Not Happen Soon Thanks to Coronavirus Spikes. (Skift)
The Coming Apocalypse for U.S. Airline Labor. (Skift)
Flying in 2020 and 2021: How Airlines Are Adapting and How Passengers Can Stay Safe. (Wendy Perrin)
United launches new COVID-19 chat function for safety related questions. (Future Travel Experience)
COVID-19: What the New Normal Looks Like for Hospitality?. (Hotel News Now)
Hotels Aren't Putting People Back to Work Like Other Industries. (Skift)
Singapore Deploys Drones to Monitor Social Distancing: Will Other Tourist Destinations Follow?. (Skift)
MISCELLANY
New Yorkers Look To Suburbs And Beyond. Other City Dwellers May Be Next. (NPR)
The Five W's as a Life Metaphor. (Friday Forward)
---
Like this post? Want more fun articles in real time? Follow me on Twitter or become a Facebook fan to get similar stories all week long.