Want to stay in bed longer? Here's what I've been loving, laughing at, and getting intrigued by all week long. Now cozy up with your laptop/tablet and enjoy 🙂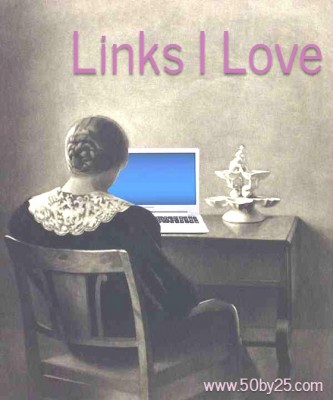 CAREER / BUSINESS
As shoppers stay away, small stores seek refuge online. (AP News)
Pondering the Commercial Real Estate Market. (Feld Thoughts)
General Mills to sell Lucky Charms marshmallows in limited-time pouches. (USA Today)
Harris Poll Exclusive: Online Shopping Hasn't Perfected the Experience Factor Yet. (Morning Brew)
The Best 404 Pages: 37 Examples You Need to See. (Search Engine Journal)
The Samuel Johnson of Emoji. (New Yorker)
8 Big and Small Anti-Racist Actions You Can Take at Work. (PureWow)
PRODUCTIVITY / SOCIAL PSYCHOLOGY
What These Successful Peoples' Morning Routine Have in Common. (Medium)
How To Plan Out Your Weeks For Success. (Scout the City)
3 Tips To Level-Up Your Next Brainstorm. (Medium)
The 5 Biggest WFH Obstacles—And How To Solve Each, According to a Productivity Expert. (Well & Good NYC)
5 remote work tips college students can use this year. (Zapier)
I'm a Human Behavior Expert, and Here's What I Think About Amazon Halo's Attempt To Read Your Emotions'. (Well & Good NYC)
HEALTH / FITNESS
You Might Want To Postpone Your Dentist Appointment—Here's Why. (Well & Good NYC) I just had my semiannual in March, and now I'm glad it's all taken care of for a while!
This Matrix From MIT Explains the COVID-19 Risk Level of Different Activities. (Well & Good NYC)
Is Your Blood Sugar Undermining Your Workouts?. (New York Times)
You'll Never Believe How the Ironman Triathlon Got Its Start. (Well & Good NYC)
TRAVEL
The Safety Pitch From This Dallas Charter Airline Includes Open Air Terminals. (Skift)
Americans Can Travel — But Should They?. (Skift)
American's Pandemic Job Losses Could Top 40,000 Without More Relief, Airline Warns. (Skift)
Imagining Travel in the Year Ahead: Skift's 8th Anniversary Edition. (Skift)
Travel Companies Struggle With Chaotic Surges in Bookings When Restrictions Lift. (Skift)
Similar: Tourism's Jagged Reopening May Be Worse Than Not Reopening At All. (Skift)
Hotel Owners' New Financial Realities Thwart Pandemic Tech Push by the Major Brands. (Skift)
Google Jumps Into Contactless Hotel Technology Push. (Skift)
Software Helping to Set Hotel Room Rates Put to the Test During the Pandemic. (Skift)
MISCELLANY
3 Ways to Be Frugal Without Being Cheap. (The Simple Dollar)
For the Last Time, This Is the 'Right Way' To Load the Dishwasher. (Well & Good NYC)
Will We Know Who Is Elected President on Election Night? A Guide to Possible Delays. (Wall Street Journal)
Falling Out Of Love Is When Your Relationship Finally Begins. (Medium)
How To Sleep When It's Hot Outside & You Don't Have AC. (Medium)
Say So Long to Soggy Lettuce Forever With This Simple RD-Approved Tip. (Well & Good NYC)
The backlash to Starbucks's pumpkin spice latte, explained. (Vox)
Related: The Psychology of the Pumpkin Spice Latte. (Psychology Today)
15 Food Hacks I Use Constantly. (Lifehacker)
Why It's Good to Be Old, Even in a Pandemic. (New York Times)
---
Like this post? Want more fun articles in real time? Follow me on Twitter or become a Facebook fan to get similar stories all week long.