Want to stay in bed longer? Here's what I've been loving, laughing at, and getting intrigued by all week long. Now cozy up with your laptop/tablet and enjoy 🙂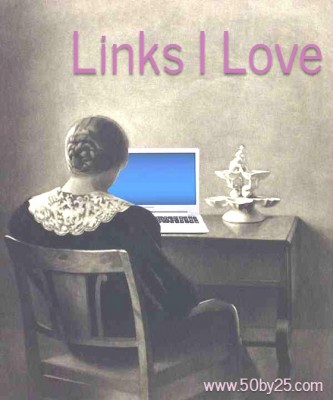 CAREER / BUSINESS
4 steps to finding a job that's the right fit for you. (Fast Company)
I Am the C.E.O. of Uber. Gig Workers Deserve Better.. (New York Times)
Thoughts on Sourcing Black Companies and Entrepreneurs. (Feld Thoughts)
Women Doctors Ask: Who Gets to Decide What's 'Professional'?. (New York Times)
Empire State Building Reflects New York's Deepening Real-Estate Woes. (Wall Street Journal)
There's a Wrinkle in Stores' Mask Policies: Enforcement. (DNYUZ)
Burger King prints customers' orders on face masks so diners can avoid mask mumbling. (Business Insider)
Taco Bell unveils new design with more drive-thrus as pandemic permanently shifts how we order. (CNBC)
What Rent the Runway's Store Closures Mean for Clothing Rental Companies. (Morning Brew)
Is Depop being gentrified? Sellers and users weigh in on the debate. (Dazed)
Retailers Flock to Donation Services to Offload Unsold Inventory. (Morning Brew)
Why every brand now needs to behave like a health and wellness brand. (Fast Company)
Secret Gyms And The Economics Of Prohibition. (NPR)
Telfar Bag Security Program: Here's What Retailers Should Know. (Morning Brew)
Casper Marketing: From Zero to $750 Million in 4 Years (Case Study). (Sleek Note)
PRODUCTIVITY / SOCIAL PSYCHOLOGY
How Four DTC Brands Adapted the Product Development Pipeline for Working From Home. (Morning Brew)
5 remote team activities that aren't Zoom happy hours. (Zapier)
Lessons From 30 Days of Cold Showers (and other uncomfortable challenges). (Be More With Less)
6 Mantras That Have Gotten Me Through Life's Big Changes. (O Magazine)
No, Mornings Don't Make You Moral. (New Yorker)
Your To-Do List Is, in Fact, Too Long. (Harvard Business Journal)
Feel Like You're Going Out of Your Mind? Consider Your Mind-Set. (New York Times)
11 Coping Mechanisms That Are More Stress-Relieving Than Emotional Dumping on Your Friends. (Well & Good NYC)
Yes, You Might Be Becoming a Bit of a Jerk. (Medium)
Ease Anxiety by Asking Yourself This Question. (Lifehacker)
To Get People to Wear Masks, Look to Seatbelts, Helmets and Condoms. (New York Times)
HEALTH / FITNESS
What if 'Herd Immunity' Is Closer Than Scientists Thought?. (New York Times)
A User's Guide To Masks: What's Best At Protecting Others (And Yourself). (NPR)
Why You Should 'Wring the Towel' To Loosen Your Neck and Shoulders Every Hour. (Well & Good NYC)
There are actually 7 different types of strength—here's why you should be working them all for the sake of longevity. (Well & Good NYC)
Why Trainers Want You to Do Balancing Exercises Before Every Run. (Well & Good NYC)
Why Do Tennis Crowds Have to Be So Quiet?. (Atlas Observer)
7 Benefits of Sleeping Naked That Will Make You Want to Snooze in the Buff on the Reg. (Well & Good NYC)
Meditation May Be Good for the Heart. (New York Times)
The Complete Guide to Blue Zones and What Makes Each Region a Longevity Hot Spot. (Well & Good NYC)
TRAVEL
Third of US Consumers Will Reduce Frequency of Travel in 'new Normal'. (Hotel News Now)
United Execs Predict Airlines Will Only See Half the Demand Until a Vaccine Arrives. (Skift)
Sabre's New Executive Role Signals a Refresh on Customer Service for the Travel Tech Company. (Skift)
Google Quietly Debuts Game-Changing Tours and Activities Advertising Product. (Skift)
Tokyo's latest attraction: Transparent public toilets. (CNN)
MISCELLANY
Jimmy Butler's $20 coffee hustle is the best business in the NBA bubble. (SB Nation)
7 Simple Ways to Get Your Financial Ambition Back. (The Simple Dollar)
Mark Cuban Wants to Fix Health Care, the N.B.A. and Maybe Everything Else. (New York Times)
Movie theaters are opening, but is it safe to go? Experts say hell no. (Lifehacker) I do not at all understand why anyone would risk going to a movie theater. We all have our risk tolerances, but I can't conceive of going to see a movie in a theater (vs watching one at home) as being anything other than frivolous.
The Goal Should Not Be The New Normal. (Feld Thoughts)
Suburban sprawl: is it a COVID-19 super-spreader?. (National Post)
Related: Welcome to suburbia: the millennials done with city life – and city prices. (Guardian)
Dealing With the Freshman Down the Hall. (New York Times)
If a Zoom Wedding Isn't for You, Here's How to Plan For Later. (New York Times)
Read Books With NetGalley Before They Hit Print. (Lifehacker) I've been using NetGalley for years and love it!
This Time-Tested Ben & Jerry's Tip Will Save Your Ice Cream From Freezer Burn. (Thrillist)
And finally, for a laugh: Your Taxes: The Board Game!. (McSweeneys) This cracked me up so much!
---
Like this post? Want more fun articles in real time? Follow me on Twitter or become a Facebook fan to get similar stories all week long.