Want to stay in bed longer? Here's what I've been loving, laughing at, and getting intrigued by all week long. Now cozy up with your laptop/tablet and enjoy 🙂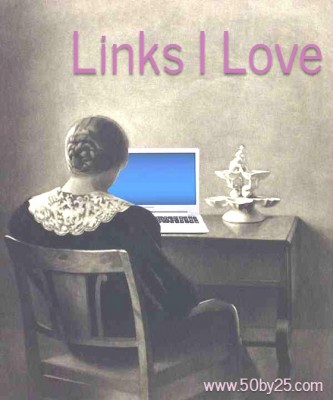 CAREER / BUSINESS
How to Nail a Job Interview — Remotely. (Harvard Business Journal)
How to Provide a Safe Return to the Office for Your Employees. (Under 30 CEO)
Related: How to Get People to Actually Use Contact-Tracing Apps. (Harvard Business Journal)
Sweatpants Forever: How the Fashion Industry Collapsed. (New York Times)
Amazon and Simon Property Group Could Turn Underperforming Stores Into Fulfillment Centers, WSJ Reports. (Morning Brew)
Whole Foods launches free virtual home economics classes. (Supermarket News) Pro tip – when you sign up for these, they also send you an email with coupons for tons of free food at Whole Foods. Great deal!
OpenTable's New CEO Sees a Shakeout Looming for U.S. Restaurants. (Bloomberg)
Customer Acquisition vs Customer Retention: What Makes More Sense?. (Under 30 CEO)
PRODUCTIVITY / SOCIAL PSYCHOLOGY
How To Write An Email Intro Request. (Feld Thoughts)
Trying a "No Scheduled Meeting" Week. (Feld Thoughts) I've been blocking my calendar for one Wednesday a month, planning to take a midweek break to hike when the trails aren't crowded. However, I've only actually taken the day off once in the last 4 months due to urgent client needs that have popped up. That's not a good thing, but the resulting days of no scheduled meetings have been some of my most productive! I am continuing to do this going forward… though still need to solve for the fact that I need a vacation 🙂
On Deep Work Tents and the Struggle for Focus in an Age of Social Distance. (Cal Newport)
The Surprising Benefits of Unconditional Positive Regard. (Nir and Far)
Put Things Away as You Make a Meal. (Lifehacker)
Volunteering Makes You Feel Like You Have a Larger Purpose—And That Increases Your Longevity. (Well & Good NYC)
HEALTH / FITNESS
Immunology Is Where Intuition Goes to Die. (The Atlantic)
How the Pandemic Defeated America. (The Atlantic)
Decades-Old Soviet Studies Hint at Coronavirus Strategy. (New York Times)
Duke University study suggests not all masks are created equally. (WCNC Charlotte)
Related: 9 Face Mask Myths You Need To Stop Believing Right This Minute. (Well & Good NYC)
Try This 1-Second Test To Find Out if Your Mask Is Effective. (Well & Good NYC)
You're a Senior. How Do You Calculate Coronavirus Risk Right Now?. (New York Times)
Mistrust of a Coronavirus Vaccine Could Imperil Widespread Immunity. (New York Times)
Similar: Fearing a 'Twindemic,' Health Experts Push Urgently for Flu Shots.
Eating Fish May Protect the Brain From Pollutants. (New York Times)(New York Times)
A Registered Dietitian's Top Tips for Eating for Optimal Gut Health. (Well & Good NYC)
How Exercise May Bolster the Brain. (New York Times)
Here's What an Extra 20 Minutes of Sleep Does to Your Brain. (Well & Good NYC)
TRAVEL
You & Mr Jones Runs Influencer Marketing's Glow Up. (Morning Brew)
Google Adds Trip-Planning Features for Pandemic-Weary Travelers. (Skift)
Leaving Airplane Middle Seats Empty Could Cut Coronavirus Risk Almost In Half, A Study Says. (Forbes)
TPG exclusive: Frontier CEO says fate of recovery rests with travelers. (The Points Guy)
We May Never See as Many Business Travelers as Before: Delta Air Lines CEO. (Skift)
Stuttgart Airport utilises 3D sensors to manage social distancing. (Future Travel Experience)
The Anatomy of Guest Feedback After Crisis – What's New, What's Different?. (Hotel News Now)
MISCELLANY
Don't Wait to Deck Out Your Back Porch. (New York Times) I am alllllll over this right now… just added 900 square feet of outdoor living space after having a new deck and patio put in!
11 Supposedly Fun Things We'll Never Do the Same Way Again. (New York Times)
What Lockdown 2.0 Looks Like: Harsher Rules, Deeper Confusion. (New York Times)
How to Reopen Schools: What Science and Other Countries Teach Us. (New York Times)
Cottagecore, Taylor Swift, and our endless desire to be soothed. (Vox)
Why I Refuse to Believe Moving to the Suburbs Means "Giving Up". (Good Housekeeping)
The saboteurs you can hire to end your relationship. (BBC News)
Finally, for a laugh: She Explains 'Mansplaining' With Help From 17th-Century Art. (New York Times)
---
Like this post? Want more fun articles in real time? Follow me on Twitter or become a Facebook fan to get similar stories all week long.